Turning all adults into panto villains
Lionel Blair's retirement from panto is a sad sign of the times.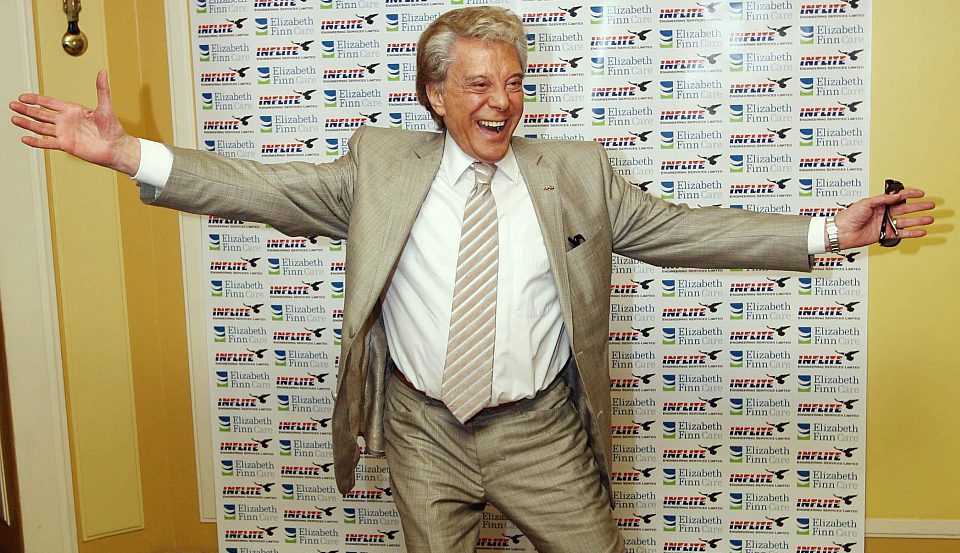 It is a tragic fact that today's child-protection culture and related laws often have the perverse consequence of leading decent adults to withdraw from interacting with children.
Examples abound: people say they would not stop to help a child in trouble for fear of being labelled an abuser; hobby clubs close their doors to under-18s; and volunteers, be they at sports clubs or youth clubs, say that they will no longer put themselves 'at risk' by working with children.
Now the veteran British entertainer Lionel Blair has retired from kids' pantos, describing how everything from hugging a child to saying hello becomes the object of suspicion. He recounted one recent instance during his run in Chitty Chitty Bang Bang. 'There was this one little boy who used to come up to me every night to give me a hug and in the end I had to say to the matron, "I love him but will you please stop him doing that?"' After all, Blair continued, 'It only takes one stagehand to say "Lionel Blair is touching the kids backstage" and that's your career over. So I had to stop it. It's awful, so sad, because I adore children.'
Another time, when Blair asked a seven-year-old boy his name at a Stockport panto, the boy replied: 'If you touch my nuts, you're dead.' What this shows is that the current narrative about abuse and child protection is not actually about abuse. Instead, it represents the contamination of ordinary affection or friendliness between adults and children: that is, adults and children enjoying each other's company – for example, enjoying a show together.
The 'don't touch my nuts' boy captured the way in which a friendly introduction becomes a potential act of grooming. It was not just something his parents have said to him: in fact, the boy expressed perfectly the equation made in child-protection policy between the closeness of a relationship ('frequent' or 'intensive contact') and the 'risk of abuse'.
Increasingly adults experience their dealings with children as stilted, fraught, and as putting themselves at risk of false accusations. Perversely, it becomes more moral to maintain a studied distance in encounters with children: to not hug them; to not ask their name; to not want to go anywhere near them; to behave as if one does not like children and is not interested in them ('stop him doing that').
In some people, this sentiment can become something verging on an actual hostility towards, or dislike of, children. For Blair, it is clear he is hanging up his costumes in sadness rather than resentment. He is saying: if I can't relate to children in a normal and affectionate manner, then I don't want to do it. This amounts to a refusal to continue with the self-policing and stilted forms of conduct that are now required. Blair said: 'I thought if that's it, and I can't touch kids or give them a hug, then no – I don't want to do it any more. It is dreadful.'
His act of withdrawal could also be seen as a protest, and a defence of the ordinary caring relations between adults and children. It is a loss to young crowds this Christmas, but if we take heed, then the panto might not be cancelled in vain.
Josie Appleton is convenor of the Manifesto Club, which campaigns against the hyperregulation of everyday life. Visit the Manifesto Club website.
To enquire about republishing spiked's content, a right to reply or to request a correction, please contact the managing editor, Viv Regan.