It shouldn't be a crime to be a bad parent
The Cinderella Law will make everyday family life a criminal matter.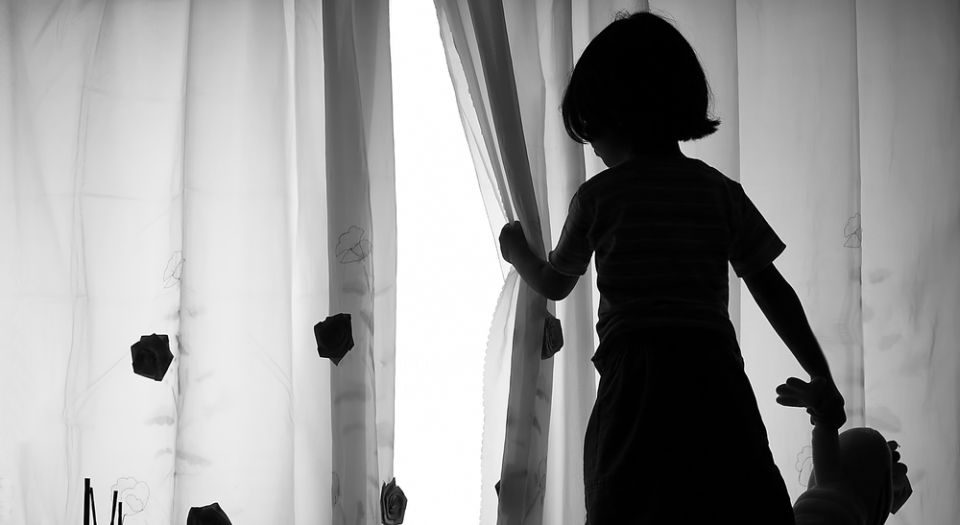 The criminal law is powerful: breach it and you can lose your liberty. In a parenting context: breach it and your children can also be taken into care. So, it is a cardinal principle of a free society that criminal law is restricted to dealing only with behaviour that should properly be criminalised. Yet by expanding the offence of child cruelty to embrace emotional harm, the UK government's so-called Cinderella Law will criminalise many aspects of normal family life. When the Cinderella Law is enacted, the line between the innocent parent and the convicted parent will be at the discretion of a law-enforcement officer. And that is a horrifying prospect.
There is little doubt that the ominously titled Serious Crime Bill, currently working its way through parliament, will significantly expand the definition of the offence of child cruelty. It may be nicknamed the Cinderella Law, but it will criminalise behaviour falling far short of anything experienced by Cinderella. Clause 65 of the bill, in particular, will make two changes to the offence of child cruelty.
First, it will enable prosecutions to be brought where a child, although not physically harmed, has been harmed in other ways. Any form of emotional, psychological or intangible harm could be caught by this new definition of ill-treatment: 'physical or otherwise'. This reform will overturn a House of Lords decision from 1980 that confined the offence of child cruelty to cases involving a child's physical needs. This specifically excluded other aspects of harm, such as a parental failure to meet moral, educational, spiritual or emotional needs. That the government's proposal now includes such forms of intangible harm will mean that children and their many one-eyed advocates in the child-protection industry will find it all too easy to bring normal incidents of parenting within the scope of the criminal law.
Secondly, clause 65 will also remove the examples that currently illustrate the severity of an injury necessary for its infliction to be regarded criminal. So, since 1933, 'injury to health' has 'includ[ed] injury to or loss of sight, or hearing, or limb, or organ of the body'. These examples have ensured that one-off incidents of bruising, for example, would not be treated as child cruelty. Clause 65 will sweep away all the examples and replace them with the expansive and all-encompassing words 'whether of a physical or psychological nature'. In other words, any form of injury to health, whether of a physical or psychological nature, will potentially fall within the scope of the criminal law.
The effect these two changes will have on the policing of parents by criminal-law enforcement agencies should not be underestimated. The crime of child cruelty, as enacted in 1933, recognised that parental behaviour should only be criminalised if it had the quality of being cruel. In order to restrict the reach of the criminal law into family life, it was necessary to define harm in terms of physical harm which had the quality of 'injury to or loss of limb, or organ of the body', etc.
But the redefinition of child cruelty will criminalise behaviours that fall far short of any reasonable notion of cruelty. In fact, the new offence could be committed in so many different and trivial ways that it should be styled the crime of 'undesirable parenting'. Moreover, because the new offence will be so easy to commit, law-enforcement officials will have to exercise discretion over which parents to prosecute. This is a chilling thought: it means that parents will no longer be able to defend themselves by relying on black-letter law; they will be thrown at the mercy of the police, the Crown Prosecution Service and the courts.
Under the amended offence it will be possible for a parent to be convicted of: smacking a child; not providing it with regular meals; leaving a crying baby alone on the petrol forecourt while visiting the station checkout; even ignoring teenage angst. Indeed, the wayward and emotionally fragile teenager, not to mention the teenager who dislikes his parents' style of parenting, should have little difficulty making a case for his parents to be prosecuted. Defenders of the new law may guffaw at these examples, and claim that such prosecutions could never happen, but they are wrong.
Under the current law, a number of parents have already fallen foul of child-protection officials who, having lost all sense of perspective, have used criminal law to prosecute parents whose behaviour fell a long way short of anything that warrants a 'criminal' tag. Over the past few weeks The Times and the Daily Mail have highlighted two cases that indicate this worrying tendency:
Tim Haines left his two-year-old daughter alone in the car for 10 minutes while he popped into a chemist's to buy Calpol. He returned to be confronted by two police officers standing by his car (while his daughter was standing happily on the driver's seat). A few weeks later the police turned up on his door and arrested him. He was prosecuted and convicted in the magistrates' court for child cruelty.
A mother, who wants to be known only as Joan, left her six-year-old son at home for 45 minutes and was subsequently given a police caution for child cruelty. On finding that her son's school was closed for an inset day, Joan, keen to have her last driving lesson before taking her driving test, left her child home alone. She arrived home to find three policemen attempting to force the door open. Joan was taken to the police station where she accepted a caution for the offence of child cruelty. Eight years later, she is still battling to have the caution expunged from her record as she is often forced to disclose it and two universities have recently refused to allow her to start a course in mental-health nursing. So here again, the police had trouble drawing a reasonable line between behaviour that should and behaviour that shouldn't be criminalised. As a result, a mother has suffered.
Fortunately, Tim Haines had his conviction overturned on appeal after the Crown Court judge, on hearing what Haines had done, asked the question: 'Is that supposed to be a crime?' It ought to have been obvious that Haines did not treat his daughter in a criminal way. Yet it clearly was not obvious to either the police who arrested him, the Crown Prosecution Service that prosecuted him or the judge in the magistrates' court who convicted him.
These cases show that even without Cinderella Law, there are too many police officers, prosecutors and judges who have lost the ability to distinguish between criminal and non-criminal behaviour. A Cinderella Law will simply make the problem much worse. It will remove from the current offence the very words that at least afford parents a measure of protection from zealous law-enforcement officers influenced by the child-protection lobby.
Those who advocate changing the law to make prosecutions easier and more frequent have constantly expanded the scale of the problem so as to justify an expanded use of the criminal law. The charity Action for Children (AfC), in its document The Criminal Law and Child Neglect (2013), prefers to talk of neglect rather than cruelty because its meaning is so amorphous and its reach so expansive. As it unashamedly points out, 'neglect' encompasses everything from starving a child to death to not ensuring he attends school. With such an expansive view of neglect, it is hardly surprising that the campaign claims that 'up to 10 per cent of children in the UK suffer from neglect' (this is about 1.5million children).
Having established that neglect is widespread, AfC conflates neglect with abuse. 'Child neglect is the most common form of child abuse in the UK today', it claims, deliberately eliding any distinction between neglect and abuse. These campaigners, incapable of distinguishing cruel behaviour from other normal aspects of family life, should be kept well away from criminal-law enforcement. Yet, as the cases of Haines and Joan show, their influence is all too prevalent.
Worse still, their campaign has won the government round to criminal-law reform. Speaking in March, when the government was considering introducing a Cinderella Law, the Conservative MP Robert Buckland said he wanted to amend the law to catch parents who inflicted 'significant harm on their children, whereas they should be nurturing them and loving them'. True, he wasn't suggesting that a failure to read a child a bedtime story should be criminalised. But some of his examples weren't far off. Stressing the need for a criminal law that could catch non-physical abuse, he gave examples of behaviour to be outlawed, such as 'isolating', 'belittling' and 'rejecting' children. Treatment of this kind, it should be noted, falls far below the systematic cruelty experienced by Cinderella, yet the inappropriately named Cinderella Law will allow for its criminalisation.
Today's parents are well aware of the threat increasingly posed by criminal law. And they are responding by asking the law to protect them. A recent YouGov poll in The Times found that two thirds of parents want the government to set a legally binding minimum age at which parents can leave their child home alone. Indeed, a majority went so far as to argue that leaving a child home alone under the age of 12 (the age at which children complete their first year at secondary school!) should be made a criminal offence.
Why are some parents seeking legal protections? Because child-protection agencies seem incapable of distinguishing criminal from non-criminal behaviour. Responding to the YouGov poll, Liberal Democrat MP John Hemming argued for a home-alone law because 'it is not at all clear for how long and at what age children can be left alone. Nor is it clear whether leaving them alone is… a criminal issue'.
The response of parents to the threat of being prosecuted for everyday aspects of family life is understandable. The expansion of criminal law beyond its proper role is undermining parental responsibility, and it's making parents dependent on the state to tell them how to parent. But the parents' suggested solution is no solution at all. If the state had the right to decide when a child is old enough to be left home alone, then it might as well have the right to decide when parents should allow their children to walk unaccompanied to school or to use a mobile phone.
The criminal offence of child cruelty doesn't need expanding – it needs restricting. It needs to be confined to criminalising behaviour that demands state intervention, namely forms of serious physical harm that can fairly be characterised as instances of child cruelty. And it needs to be drafted so that parents can protect themselves with black-letter law from the meddling influences of a child-protection lobby unable to grasp the difference between cruel and everyday behaviour. Unless the onward march of criminalising parents is reversed, it may not be long before a parent is prosecuted for allowing a child to be unaccompanied on a train to see grandma. And it may not be long before this problem is met with calls for the state to pass a law legalising unaccompanied train trips to grandma. Today's parents need more freedom from the criminal law, not less.
Jon Holbrook is a barrister based in London. He was shortlisted for the Legal Journalism prize at the Halsbury Legal Awards 2014. Follow him on Twitter: @JonHolb.
To enquire about republishing spiked's content, a right to reply or to request a correction, please contact the managing editor, Viv Regan.