Global gender gap: equality is overrated
Ignore the myopic miserablists; British women have never had it so good.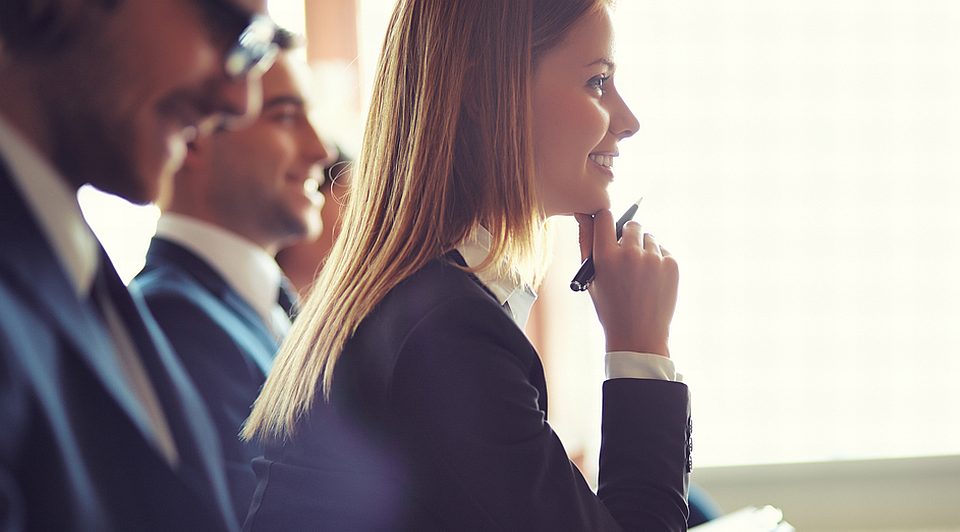 The World Economic Forum's recently released Global Gender Gap Report appears to make depressing reading for British women. The report assesses the size of national 'gender gaps' in four key areas: the economy, politics, education and health. Countries are then measured and placed in a gender-equality league table. Britain now ranks as the country with the twenty-sixth biggest gender gap in the world; a drop from ninth place when the index was first compiled in 2006. Iceland, where things are most equal between men and women, leads the way, and Scandinavian countries take all of the top five spots. But from this point on, the results get less predictable. Nicaragua is ranked sixth and Rwanda, a new entrant, is straight in at number seven. The Philippines, Burundi and Ecuador are all ranked above Britain, which only narrowly beats Mozambique to the twenty-sixth spot for gender equality.
Britain's apparently declining gender equality has inevitably resulted in handwringing over 'How life for women in Britain is getting tougher'. But such headlines stand in stark contrast to the facts: life today is qualitatively better for women in Britain than it is in almost every other country in the world, and it is better than it has been at any other point in British history. By measuring 'gaps' in equality rather than the reality of women's circumstances, inequality league tables send out a message that is at best confused and, worse, masks real problems in the lives of women around the world.
In Rwanda, Burundi and Nicaragua there is indeed a high degree of gender equality, but this is because life in these countries is equally dire for everyone. In Rwanda, women have a healthy life expectancy of 56 years; in the UK it's 72. This statistic highlights the stark differences in access to doctors, medicines, diet, sanitation and all the other benefits of economic development that make life not just longer but worth living. It's perhaps surprising, then, to discover that Britain's drop down the tables is explained by a poor score for economic participation, a measure that focuses on the proportion of women in the workforce, the number of women in senior roles and the gender pay gap.
Rwanda receives a perfect score (1.00 = equality) for labour-market participation; 88 per cent of women and 86 per cent of men have some form of paid employment. In Britain, on the other hand, only 70 per cent of women are active in the labour market compared with 82 per cent of men. But before we all uproot and move to Rwanda, it's worth digging a little deeper. The UK has a GDP per capita of $34,658; Rwanda's is only $1,381. Although lots of Rwandan women and men work, it seems most barely earn enough to lift them out of poverty. In Britain, with its higher GDP, women in general have far more options open to them and some can even afford the luxury of not working outside the home at all. That most Rwandan women don't have this choice hardly seems something to celebrate.
A similar story unfolds for the gender pay gap. Burundi tops the league tables with a virtually non-existent pay gap while the UK comes in at a lowly forty-eighth. The fact that men and women in Burundi earn just as little as each other makes it seem like a haven of equality. Ironically, it is largely a result of prosperity that a gender pay gap still appears to persist for some women in Britain. Although the pay gap is virtually non-existent for women under the age of 40 doing the same work as men, when women have children some then choose, for myriad social and personal reasons, either to work part-time or to leave the labour market altogether and re-enter employment a few years later.
That British women have the freedom to make such decisions is to be welcomed. But it should come as no surprise, then, that women taking time out of employment or working part-time find they are not in such a strong position to apply for a promotion or receive a bonus which is proportionally smaller than their full-time colleagues. Ironically, recent advances in employment law, such as the right of women to take a longer period of maternity leave than their mother's generation, or to ask for flexible working hours, may create new barriers for British women. Employers may be less willing to take a risk on training up a new recruit who might then take up to a year off – perhaps more than once. The social pressure to be seen to give your child the best start in life can make it more difficult for women to decide to return to work before the extended period of maternity leave is over. Ultimately, British women's freedom to make decisions about how much maternity leave to take and in what form to return to work is positive. Such choices don't necessarily bring about gender pay equality, but they can be far more liberating for individual women.
There are some things that really do help make life easier and better, not just for working women but for everyone in society. Washing machines, dishwashers and freezers (with reliable plumbing and electricity supplies to make them work); supermarkets (and even better those that do home deliveries); access to quality healthcare, contraception and abortion; decent nurseries and out-of-school childcare – all have largely come about as a result of economic prosperity rather than social equality. These things make it far better to be a woman of working-age in the UK rather than in Rwanda, Ecuador or Burundi. By celebrating equality rather than prosperity, we risk playing down the important role of economic development in improving women's lives.
Joanna Williams is education editor at spiked. She is also a lecturer in higher education at the University of Kent and the author of Consuming Higher Education: Why Learning Can't Be Bought. (Buy this book from Amazon(UK).)
To enquire about republishing spiked's content, a right to reply or to request a correction, please contact the managing editor, Viv Regan.