HS3: we need more ambition and less spin
The UK needs cheaper, quicker and easier transport – fast.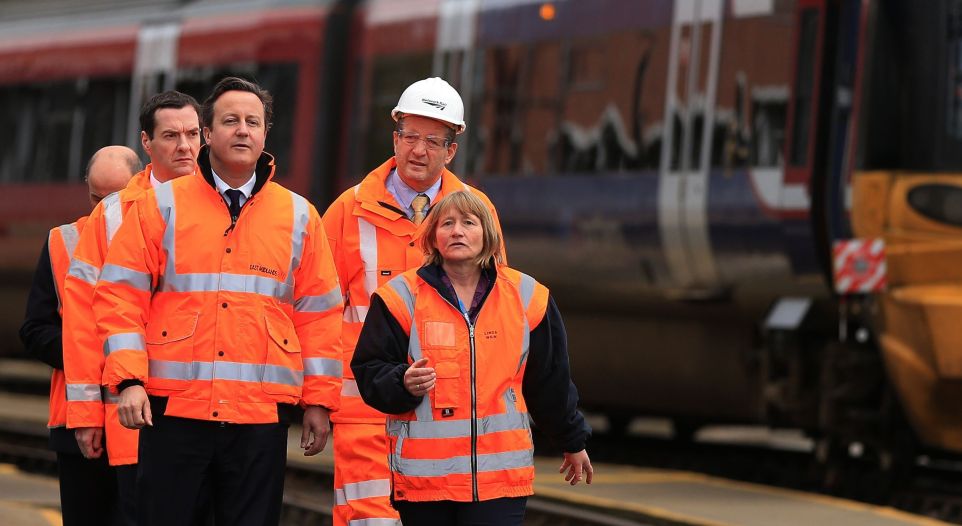 Four years ago, I decided to watch my football team, Liverpool, play in a midweek Europa League match. Rather than travel up directly from London, I decided to travel to see a relative in Yorkshire first, knowing I would only have a trip of less than 60 miles to make on the day of the game. That's got to be quicker than 200 miles travelling up from London, right? Er, wrong.
The two-and-a-half hour journey from Hebden Bridge to Liverpool was a stark reminder of just how appalling train services are from east to west across northern England. The trip from Manchester to Leeds, two of the country's biggest cities and just 40 miles apart, can take up to an hour. Many of the trains are so-called 'Sprinters', an ironic moniker for some of the slowest, noisiest and uncomfortable trains on the system; a journey on one is like being squeezed into a veal crate while someone runs a lawnmower next to your head. Yet some of the other ageing trains plying these northern routes are even worse – like buses on train tracks.
So serious discussion about improvement is long overdue. In June this year, the chancellor of the exchequer, George Osborne, called for a third high-speed line in the UK, aka HS3. This despite the fact that the second high-speed line, HS2, has yet to get parliamentary approval for even its first phase, from London to Birmingham, and the full line – with branches to Manchester and Leeds – is not slated to be completed until well after 2030. The only silver lining is that it will be ready just in time for me to get a senior citizen's discount when I use it.
In fact, Osborne had no specific plan for HS3. He simply wanted to 'start a conversation' about such a project. A report published this week by Sir David Higgins, boss of the HS2 project, at least sets out some of the options. Higgins notes that there are 40 per cent fewer commuters between Manchester and Leeds than might be expected – a product of the poor transport links, he argues. The road network is also filling up fast, particularly around Manchester. The option that offers the quickest journey times would be to build a brand-new tunnel through the Pennines, the hills that divide the eastern and western sides of England – but it could cost up to £7 billion. Other options would be considerably cheaper, using existing and disused lines and tunnels, though with less-dramatic reductions in journey time.
This is much-needed progress, but there is a considerable amount of political spin attached. For starters, even the most ambitious line would only barely qualify as 'high speed', with train services running at 125 miles per hour (mph) – like the majority of inter-city services now – rather than the speeds of up to 186 mph on HS1 (between the English Channel and London) or 225 mph planned for HS2. (That said, the entire distance from the west coast at Liverpool to the east coast at Hull is only about 120 miles, so true high-speed lines would be a bit wasted.) The fact that providing these big cities with the equivalent of standard inter-city trains is described as 'ambitious' is a testament to the under-investment in transport in northern England rather than any genuinely exciting vision for the future.
Nonetheless, faster services across these big provincial cities would do a lot more to 'rebalance' the British economy away from London than the much more expensive HS2, which is more likely to suck economic activity towards the capital than regenerate the north. This is one reason for the spin – to justify the cost of HS2, which will hoover up a considerable chunk of transport spending over the next 20 years with questionable economic benefits. The notion of rebalancing the economy also serves to make the Conservatives seem less London-centric and appeal to voters in the north.
The real need for speed isn't in the trains themselves, but in getting on with the process of making the improvements. We don't want to wait another generation for things to improve. It may well be that numerous smaller schemes along with better rolling stock and more frequent services may improve travel times and convenience for more people more quickly than one great glamorous project, like the not-so-high-speed HS3.
More generally, though, where is the ambition to provide truly twenty-first century transport? High-speed rail is still just an extension of nineteenth-century technology. Really big thinking would, for example, focus on how we can take better advantage of our roads, using driverless cars and management systems to allow people to travel faster but safely and with less congestion. (A few more roads wouldn't go amiss, either.) Air travel shouldn't necessarily involve trekking out to the edge of cities to climb aboard enormous, noisy jetliners. Is it wildly naive to still hanker for flying cars? Rather than taking such travelling-in-the-blue-sky thinking seriously, and figuring out how we could get there, transport discussions are dominated by talk of travelling less, of sustainability rather than mobility.
So let's have less spin about 'HS3' and a more relentless approach to finding ways to make travel cheaper, quicker and easier with smart, substantial investment. Enough of the 'small is beautiful' crap of the eco-worriers – let's start thinking big when it comes to getting about.
Rob Lyons is a columnist for spiked.
To enquire about republishing spiked's content, a right to reply or to request a correction, please contact the managing editor, Viv Regan.