#GamerGate: an un-PC rebellion
Gamers are not happy with the right-on activists ruining their hobby.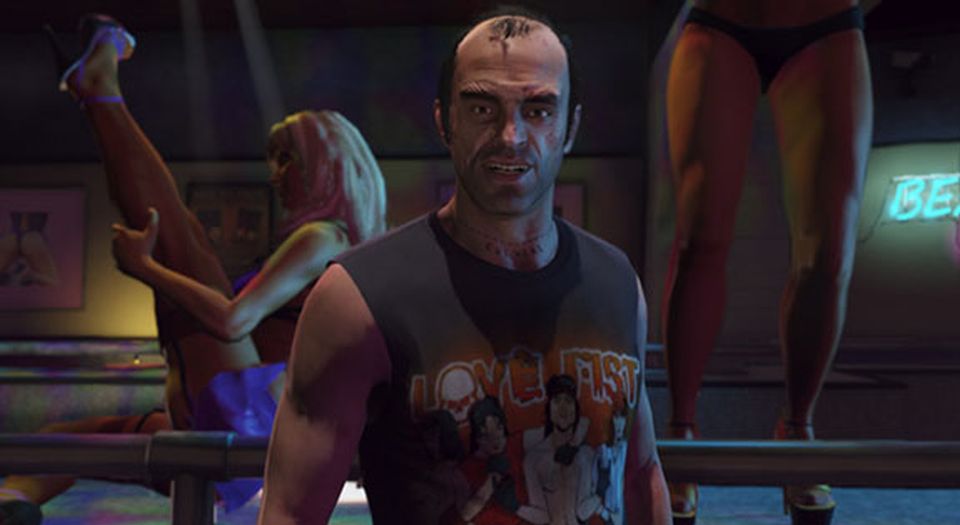 Video games aren't everyone's cup of tea. They can be enormously time-consuming and often require a considerable level of dedication to master. However, there are good reasons for non-gamers to be paying attention to the video-games industry right now – it has become the site of a rebellion against moral crusaders and their relentless push to politicise every aspect of culture and society.
The gaming community is no stranger to cultural warfare and moral panic. In the 1990s, a cohort of censorious, 'family values' politicians waged a ceaseless campaign to regulate the gaming industry, following a series of panics over the ultra-violent Mortal Kombat series. In the early 2000s, the socially conservative activist Jack Thompson gained notoriety for engaging in a stream of litigation against video-game companies, arguing that they were responsible for everything from gang violence to school shootings.
The tenor of moral panic has changed since then. Now, the main source of fear, loathing and general misanthropy in the gaming industry stems from the cultural left rather than the socially conservative right. Similar to the old right, the new cultural warriors argue that games promote violence and reinforce so-called rape culture. Arguments that games perpetuate sexism and racism are also fairly common. Instead of being seen as mere escapism, the tastes of modern gamers are portrayed as dangerous and subversive, a threat to right-on values. Gamers ought to be feared and shunned. In this remarkable video, a cultural warrior goes on a tirade against mainstream gamers, culminating in the destruction of a copy of the controversial video-game Grand Theft Auto V before a cheering crowd. The misanthropic disgust with ordinary gamers is palpable.
The growing contempt of the games-industry elite for the preferences of gamers has accelerated in recent months. Following a major confrontation between gamers and activists last August over allegations of journalistic favouritism, article after article has been published decrying the gaming community for its alleged bigotry, sexism and narrow-mindedness. The worst examples of 'social-media harassment' were used as an excuse to present gamers as a mass of hateful savages. To those familiar with the regular and sometimes absurd panics over football fans, this language will sound familiar.
You may well ask how these activists are able to sustain these bizarre beliefs, particularly given the mounting evidence that gamers are actually a pretty diverse and welcoming group of people after all. One explanation is their fondness for echo-chambers, maintained through exclusive email groups, social media blocklists and mass deletions of user comments on open forums. The extent to which the new cultural warriors will go to remove uncomfortable opinions from view is quite extraordinary. Reinforcing, rather than challenging, one's own biases has become the norm.
But gamers have started to fight back. They have taken to social media in huge numbers to defend their hobby against the new onslaught of cultural warriors. With most gaming journalists taking the side of the activists, gamers know they can only rely on their own voices. Gathering around YouTube personalities (who now have several million hits on their videos) and a small number of friendly journalists and academics, the movement known as GamerGate has taken the entire industry by storm. It has dragged prominent figures like Jimmy Wales and huge companies like Stardock, Electronic Arts and Intel into the fray. And it simply refuses to go away.
The movement has no specific list of demands, but it is quite clear what its general attitude is. It wants the cultural warriors out. It wants the cosy clique of activists and journalists to lose their influence. It wants the demonisation of gamers to end. It wants diversity, not conformism.
The backlash has achieved considerable results already. A major gaming site bucked the industry trend and decided to allow open discussion on its forums. The processing giant Intel decided to pull advertising support from one of the centres of anti-gamer misanthropy. Gamers have taken on the ideologically disciplined, well-connected forces of the authoritarian left – and they're winning.
Some very strange political alliances are forming. I've seen self-described socialists and communists write impassioned comments of gratitude beneath pro-gamer articles on right-wing news site Breitbart. I've seen trans activists join forces with right-wing commentators to stick it to the activists of the authoritarian left – those very same activists who claim to speak on their behalf!
To me, it suggests that there is a crisis brewing for the cultural warriors. In their attempts to police language and culture, they are alienating the very demographics they used to rely on for support. This isn't a right-vs-left battle, it's an authoritarian-vs-libertarian one – and the authoritarian side is hemorrhaging support (if, indeed, it had any to begin with).
If we are at the point where women, minorities, and left-wing sympathisers prefer to support right-wing libertarians over the authoritarian gaming press, it suggests something interesting is taking place in this surprisingly large arena of cultural politics. The full results have yet to be seen, but I suspect it won't end happily for the new class of moral crusaders.
The game is on.
Allum Bokhari is a writer and researcher.
To enquire about republishing spiked's content, a right to reply or to request a correction, please contact the managing editor, Viv Regan.