America, we need to talk about the word 'progressive'
Berkeley's proposed soda tax shows the city is no 'bastion of liberty'.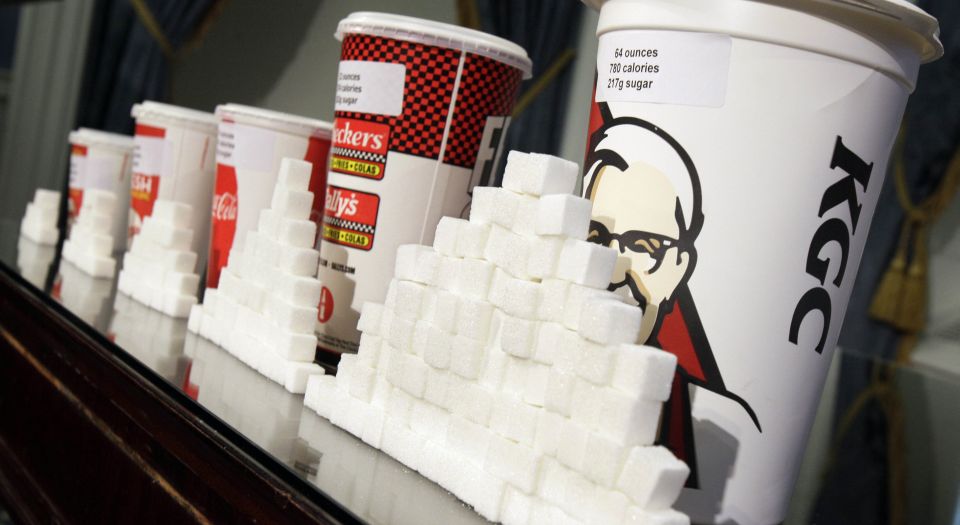 Thanks to a quirk of American English, it has long been difficult for people who believe in personal freedom to describe themselves without risking confusion. In Britain, the word 'liberal' is still more likely to evoke thoughts of liberty rather than visions of socialism, but this is being gradually worn away by the influence of political rhetoric from the US, where a tipping point occurred many decades ago. By the time Kenneth Minogue wrote his classic critical appraisal, The Liberal Mind (1963), the word had long since been lost to the American left.
Today, Americans who espouse personal and economic liberty have to settle for terms like libertarian, classical liberal or neoliberal. This is slightly irksome to British liberals, but we get our own back by calling private schools 'public schools' and talking about smoking fags. In the great scheme of things, perhaps it doesn't really matter. We understand that liberals and conservatives are the two main factions in American politics and we can predict the views of each with reasonable accuracy.
The word 'progressive', however, is a different beast. In the US, it is virtually a synonym for 'liberal' (in the corrupted sense of the word), whereas in the UK every major political party, with the possible exception of UKIP, describes itself as progressive. David Cameron describes himself as a 'progressive Conservative' and Nick Clegg says that he and his coalition partners are the 'new progressives'. The socialists, meanwhile, hope to form a 'progressive majority' to defeat the government. The word is near meaningless. At best, it implies a vague belief in modernity and pragmatism. At worst, it implies a self-satisfied conviction that one's policies are the way of the future (and what politician doesn't believe that?).
In the US, the progressive cause has a firmer definition and a longer history (a history from which policies such as prohibition and eugenics have been largely written out). To see what the word progressive means today, consider the city of Berkeley, California. According to Robert Reich, a professor at UC Berkeley, it is 'the most progressive city in America'. It has also been described as a 'liberal bastion'. How liberal is it? So liberal that it is illegal to smoke a cigarette in your own flat (sorry, 'apartment') and, at the city's university, it is against the rules to chew tobacco or use e-cigarettes anywhere at all, including in the open air.
Berkeley is also seriously considering a tax on sugar-sweetened beverages – aka a 'soda tax'. A public vote will settle the matter next month, and, in the view of Robert Reich, 'if a soda tax can't pass in the most progressive city in America, it can't pass anywhere'.
Consider that statement for a moment. If you didn't know what the word 'progressive' meant – and you knew nothing about Berkeley – what could you infer from the context? If the sentence was changed to 'if a soda tax can't pass in the most oppressive city in America, it can't pass anywhere', it would make sense. If words like 'tax-hungry', 'anti-business', 'puritanical' or 'illiberal' were substituted for 'progressive', it would still read correctly.
If, however, the sentence was changed to 'if a soda tax can't pass in the most tolerant city in America, it can't pass anywhere', it would be incongruous. Words like 'permissive', 'libertarian', 'easygoing' and 'broad-minded' would also be confusing substitutes for 'progressive' in this context, and yet these are all adjectives that appear in the thesaurus under the word 'liberal'. From this we might conclude either that soda taxes are not terribly liberal or that progressives are not terribly liberal. Or both.
In economics, unlike politics, the word 'progressive' has a fixed meaning. A progressive tax is one that takes a larger share of income from the rich than from the poor. The alternative is a regressive tax, one that takes a larger share of income from the poor than from the rich. Taxes on fizzy drinks are highly and indisputably regressive, not only because the rate of tax is the same for all income groups, but also because the poor tend to consume more of them in the first place. So while it is true that Berkeley is a bellwether city when it comes to eye-catching 'public health' initiatives, the adoption of punitive taxes on soft drinks would be a step towards it becoming America's most regressive, not progressive, city in economic terms.
This is what confuses us, America. If a 'liberal bastion' – your 'most progressive city' – is one in which the government effectively fines people for drinking the wrong type of soft drink, what on earth are your illiberal bastions like?
To enquire about republishing spiked's content, a right to reply or to request a correction, please contact the managing editor, Viv Regan.