Academic freedom is a big deal
The pursuit of truth is more important than lecturers' or students' feelings.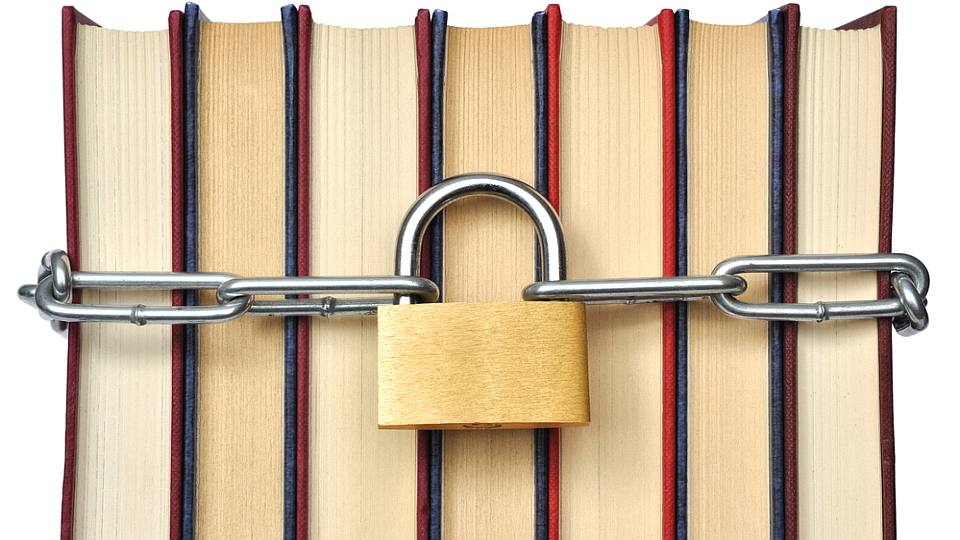 I am continually surprised by the casual, almost irresponsible way with which academic freedom is dismissed as no big deal by sections of the academic community. As a former radical undergraduate at McGill University who fought for academic freedom in the late 1960s, I was saddened to read an article published in the Harvard Crimson earlier this year that praises students in the 1970s who sought to silence faculty members. Apparently, silencing the voices of those whose ideas offend is a small price to pay for upholding what the author characterised as 'academic justice'.
The language with which the Crimson article framed the idea of academic freedom was shot through with contempt. Throughout the piece, academic freedom was constantly coupled with the term 'obsession'. The assertion that those who take academic freedom seriously are misguided fools was justified on the grounds that the principle of academic freedom has no real content. According to the author, this 'liberal obsession' is 'misplaced' since 'no one ever has "full freedom" in research and publication'. The conviction that academic freedom is an unhealthy obsession is by no means unique to the undergraduate who wrote this article. On both sides of the Atlantic, there is a powerful current of cynicism towards the idea of academic freedom.
It has become fashionable to refer to academic freedom as a myth that bears little relationship to the reality of university life. This also serves as a prelude to calling into question academic freedom's very legitimacy. As Joanna Williams noted in her review of The Imperial University: Academic Repressions and Scholarly Dissent, too many treat academic freedom as something which works to neutralise the genuine voices of dissent on campus.
At first sight, it is unclear why academic freedom has become the target of moralistic outrage. If it really is a myth with no reality on campus, why not just ignore it? Or better still, if there is no 'full freedom' of research – as the Crimson article suggested – why not seek to extend its influence? It is difficult to avoid the conclusion that what bothers the current critics of academic freedom is not its incomplete or limited scope but the very ideals of tolerance and openness. Academic freedom stands condemned not because it is a myth, but because its critics are intolerant of those who express ideas antithetical to their own worldview. That is the main impulse driving the current backlash against academic freedom. 'If our university community opposes racism, sexism, and heterosexism, why should we put up with research that counters our goals simply in the name of "academic freedom"?', asks the author of the Crimson article. Intolerance towards research that contradicts 'our goals' is here depicted as a virtue.
A negotiable commodity
Critics of academic freedom are careful not to go so far as to call for its abolition. The reason for their qualified critique is that while they are happy to deny academic freedom to their opponents, they fervently uphold their own right to academic freedom. The current case of Steven Salaita is instructive in this respect. Salaita has been at the forefront of the campaign to prevent Israeli scholars from participating in academic conferences and research projects in the US. He is in no doubt that the principle of academic freedom does not extend to his political opponents. However, when the University of Illinois at Urbana-Champaign decided to withdraw its offer to employ him as professor in American Indian studies, Salaita and his supporters were outraged at what they saw as a violation of academic freedom. In this instance, at least, this 'liberal obsession', this 'myth' of academic freedom, was transformed into a sacred principle.
Double standards abound. From the perspective of Salaita and his supporters, academic freedom is an entirely negotiable commodity. Instead of seeing it as a fundamental principle governing academic life and scholarly research, they see it as a second-order value that may give way to more lofty concerns. This outlook was communicated in the Crimson article, which asserted that 'academic justice' is more fundamental than academic freedom: 'When an academic community observes research promoting or justifying oppression, it should ensure that this research does not continue.'
Since the rise of the modern university, there have always been attempts – particularly by external authorities – to curb or deny the right to academic freedom. Significant breakthroughs in intellectual and scientific thought inevitably challenge the prevailing order, which is why those who question conventions and challenge prevailing norms have frequently faced repression. This is why during the past century, academics were frequently at the forefront of advocating the free pursuit of scholarly research and the right to express their views. The experience of history indicates that academic freedom is not a desirable privilege that is open to negotiation – it is integral to the intellectual and moral foundation on which the pursuit of scholarly activity rests.
What's interesting, and also deeply distressing, about the situation today is that the calls to police the freedom to pursue academic research originate not outside, but inside the academy. Calls to police disagreeable research and ideas regarded as offensive are testimony to the illiberal tendencies that prevail among influential constituencies in higher education.
Intolerance towards the academic freedom of other colleagues is invariably represented as not what it really is – the silencing of unconventional or objectionable views – but rather as an enlightened defence of those who would be offended by unconventional or objectionable views. From this perspective, the advocacy of a genuinely open intellectual culture, where scholars are encouraged to take risks and question everything, is an abomination. These sentiments are not confined to the sphere of research. They also call into question the freedom to teach in accordance with one's intellectual orientation.
In British universities, new colleagues are frequently socialised into an ethos of teaching where intellectual ideas and principles are trumped by a pragmatic desire not to rock the boat. For example, back in 2005, it was revealed that a circular issued to arts and humanities lecturers at Durham University indicated that they would have to obtain approval from an ethics committee if they wished to offer lectures and tutorials on topics that might offend students. Abortion and euthanasia were cited as examples of such potentially offensive topics.
At the time, numerous colleagues reacted strongly against this circular's call for academic self-censorship. But, despite this reaction, the premise advanced by this circular is now widely accepted and institutionalised by higher-education bodies on both sides of the Atlantic. The infantilising message that 'the student must not be offended' has been internalised and in many cases codified in numerous institutions of higher education. Indeed, the culture of insulating students from offensive or disturbing ideas has become so pervasive that it has been unthinkingly embraced by sections of the undergraduate community. The infantilisation of undergraduates has succeeded to the point that sometimes it is the students themselves who demand protection from disturbing thoughts.
On many campuses, it was student advocates, and not insecure campus administrators, who were at the forefront of promoting the recent calls for trigger warnings on class syllabi. The recent suggestion by a Rutgers University sophomore that the alert for The Great Gatsby should say 'TW: suicide, domestic abuse and graphic violence' captures well the spirit that motivates the self-appointed campus censor.
If disturbing and offensive ideas must now come with a mandatory health warning, how long before they are deemed inappropriate for discussion on campuses altogether?
There is little doubt that academic freedom can make life uncomfortable for teachers and students alike. Often the pursuit of the truth leads in unexpected directions and calls into question cherished beliefs and conventional wisdom. And, of course, words and the ideas they express can offend. But the flourishing of higher education needs individual risk-takers who are ahead of their time and prepared to search for the truth, wherever it may lead them and whomever it may offend. The serious higher-education institution does not seek to limit academic freedom, but to affirm it. It regards academic freedom as a non-negotiable value that underpins the genuine pursuit of intellectual and scientific clarity. It teaches its members how not to take hateful views personally and how not to be offended by uncomfortable ideas.
Frank Furedi's First World War: Still No End in Sight is published by Bloomsbury. (Order this book from Amazon (UK).) He will be speaking at various sessions at the Battle of Ideas festival, held at the Barbican in London on 18-19 October, including Is demography destiny? and After Gaza: the return of anti-Semitism? Get tickets here.
To enquire about republishing spiked's content, a right to reply or to request a correction, please contact the managing editor, Viv Regan.