We must stop bowing to this censorious army of offence-takers
The Economist's withdrawal of an 'offensive' review sets a dangerous precedent.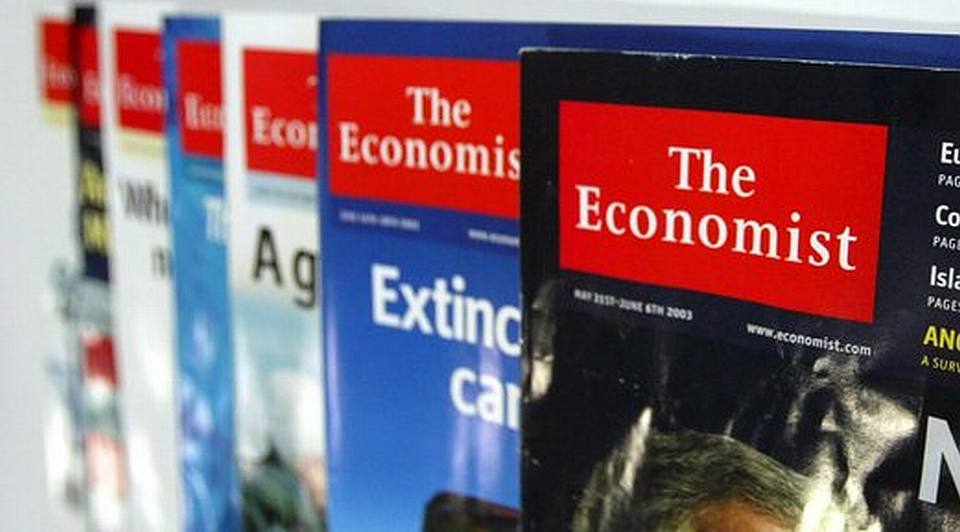 The offencerati, those professional offence-takers who live online, permanently on the prowl for things they can be ostentatiously outraged by, have claimed another scalp. And this time it isn't the scalp of some lowly bedroom-bound troll saying stupid things to a celeb (whom the offencerati will often send the police to arrest in dawn raids), or even of a soft, pushover newspaper like the Observer, which last year withdrew an article that was critical of transsexuals after a few hundred people wrote spittle-flecked tweets condemning it. No, this time it's the bible of the business classes, one of the most respectable magazines on Earth, that has bowed and scraped before the modern-day army of offence-takers. Yes, Easily Outraged of Everywhere have landed a blow against none other than The Economist.
In response to a tsunami of online fury, The Economist has taken the extraordinary decision to 'withdraw' a review it published in last week's magazine. The review, of a book called The Half Has Never Been Told: Slavery and the Making of American Capitalism, by Edward Baptist, caused outrage because it seemed to suggest that slavery has been treated too simplistically as a story of evil vs good. The reviewer – who is anonymous, in keeping with The Economist's tradition – said Mr Baptist had failed to write an 'objective history of slavery', because in his book 'almost all the blacks… are victims, almost all the whites villains'.
This caused offence, and it isn't hard to see why: to most normal, level-headed minds, slavery is a pretty simplistic story, in which blacks truly were victims. (Though of course, not all whites were villains – many fought for the abolition of slavery.) Yet people fail to grasp that just because something caused you offence, that doesn't give you any right to demand the squishing or obliteration of the offensive thing. You do not have the right not to be offended. Feeling offended is the price one pays for living in a free, open, tolerant, often rowdy society in which lots of things, from the sensible to the sacrilegious, are said and published on a daily basis. And it's a small price to pay. My aghastness when I see an image or read an article that makes me fume is more than made up for by the fact that the very freedom which allowed that image or article to appear also allows me to criticise it, and to say what I think. You don't ever want to see an offensive image or hear an offensive thought? Move to North Korea – they're pretty good there at hiding offensive material.
In response to howls of outrage – with keyboard-smashing offence-bots and copy-hungry hacks branding the review 'unbelievably terrible', 'thoroughly disgusting' and 'comically misguided' – The Economist has now done one of the weirdest things in the history of journalism: it has officially withdrawn the review while leaving the text of it online. What this means is that it has editorially disowned the review, apologised for having published it, and 'withdrawn' it from the respectable reviews section of its online archive and instead plonked this evil, offence-giving text on a special webpage where it is preceded by an apologetic introduction letting everyone know that the review is Really Bad.
This is editorial cowardice. If editors at The Economist really thought the review was wrong and wicked, then they should never have published it in the first place. That would have been a straightforward and legitimate editorial decision. If, post-publication, they decided upon reflection that the review was rubbish, then they should have left it where it was – in the review section – and let commenters pass judgement on it. In withdrawing it, in doing that oh-so-Orwellian thing of effectively 'unpublishing' an article that shocked some readers (while keeping it online in 'the interests of transparency'), they have signalled their unwillingness to publish and be damned, to defend the right of publications to say both erudite things and also outright offensive things. They have essentially said: 'From now on, we will only publish things that people find inoffensive. So if any of our stuff offends you, scream at us as loudly as you can and we will withdraw it.' This sets a very dangerous precedent.
The slavery-review scandal is being held up as evidence of white, neoliberal privilege at The Economist, which some hinting that the capitalist know-alls and have-alls at this magazine have 'a slavery problem'. In truth, it highlights the privileges now enjoyed by the shocked, the offended, the new censorious cliques who get a moral kick from extracting apologies from anyone who has dared to rattle their minds or – horror of horrors – said something that they consider wicked and wrong. These censors disguised as caring folk are the truly privileged people today, their feelings now taking precedence over freedom itself.
The Economist has given a green light to this offence-taking mob, which now knows that even prestigious publications can be toppled from their liberal perch by gangs of people playing the offence card. Having sucked apologies from misspeaking politicians, having forced the Observer to permanently unpublish an article, and now having made even the mighty Economist issue a craven apology simply for doing what magazines are supposed to do – publish unsettling stuff as well as straight news and mainstream opinion – the offence-takers have tasted blood. They're becoming stronger, being parasitical on the weakness of the liberal outlook and on the supine willingness of major publications and politicos to engage in pressured self-censorship as soon as a Twittermob demands it. One tweeter summed up the censorious gang's sense of victory: 'It took a Twitter riot to get The Economist to withdraw their idiotic review.' Well done, Economist, you have emboldened the word-squashing, image-blocking Twitter rioters and offence-seekers. Whose scalp will they claim next? Or will someone finally stand up to them and say: 'You were offended by what I wrote? So fucking what?'
Brendan O'Neill is editor of spiked.
To enquire about republishing spiked's content, a right to reply or to request a correction, please contact the managing editor, Viv Regan.