Kick the thought police out of football – and smartphones
The real scandal is the public hanging of Mackay and Moody for private texts.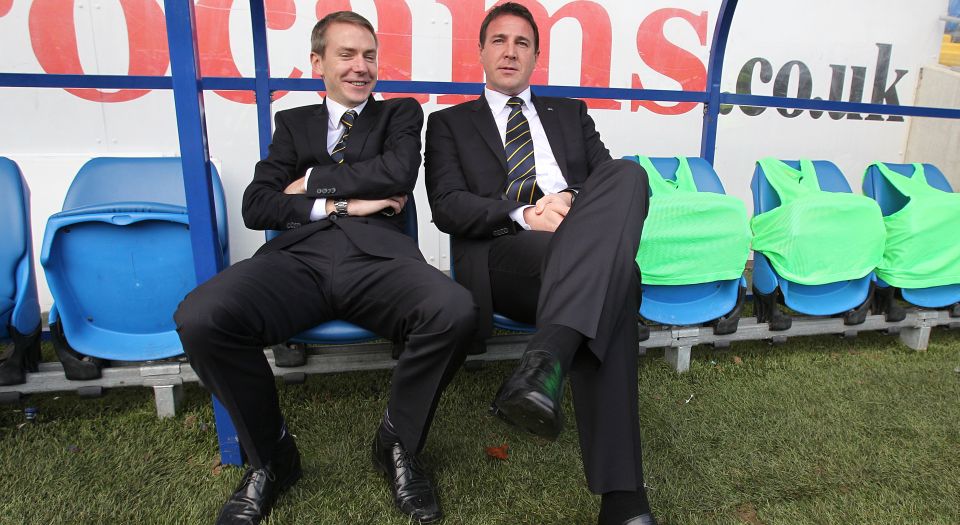 There is a scandal unfolding, involving football manager Malky Mackay, his sidekick Iain Moody and a series of 'sexist, racist and homophobic' text messages. But not quite in the way that has been widely reported.
It is a scandal that a top law firm representing a private company, Cardiff City football club, should be able to get a High Court order empowering its 'investigators' to mount a dawn raid on the home of a former employee – Moody – seize his computers and smartphones and take digital images of 'evidence'. This is a private financial dispute, between Cardiff owner Vincent Tan and the manager and head of recruitment he had sacked, over some allegedly suspect transfer deals. It is not the police pursuing terror suspects. What next – court orders enabling private goons to impound phones to see who has been tweeting rude things about their bosses or teachers?
It is a scandal that a few of the thousands of private text messages which investigators found on the snatched phones should be reported to the Football Association, leaked to the media, and used to brand Mackay and Moody as 'sick' and 'vile' racists, sexists and homophobes, costing them new jobs at Crystal Palace and possible bans from football. If what we say or think in private is to be used as public evidence of a Thought Crime, they are going to have to turn football stadiums into prison camps to hold all the wrongdoers.
It is a scandal that moral and media crusaders seeking to sanitise football have seized upon a handful of words in the highlighted texts as 'proof' that the beautiful game remains a secret hotbed of ugly bigotry. Having failed to find much racism or homophobia on the pitch or in the stands, these self-righteous prigs are delighted they might have discovered some inside a football man's mind; they now want all players, officials and fans subjected to a re-education programme to teach us the correct groupthink.
Amid all the expressions of outrage about the vile, sick etc texts, few questions have been asked about any of this. Nobody even seems to have noted the irony of law giants Mishcon de Reya – a firm in the frontline of suing newspapers for alleged phone-hacking and invasions of privacy – acting as legalised hackers and invaders by trawling through Moody's 70,000 texts and 100,000 emails, the cherry-picked details of which then end up all over the media. Instead, it has been a deluge of denunciations of Mackay and Moody, in a 'debate' about as one-sided as the Real Madrid forward line versus Cardiff City's defence.
Sure, the few texts splashed across the news make unedifying reading (though they would surely only be shocking to the easily shocked). Mackay and Moody (it has not even been made clear who sent which text to whom) did themselves no favours by tapping in such messages as 'Fkin chinkys', 'He's a snake. A gay snake', 'Go on fat Phil. Nothing like a Jew who sees money slipping through his fingers', 'Not many white faces in that lot' or 'I bet you'd love a bounce on her falsies'. Guilty of private outbursts of puerile stupidity, m'lud.
But the notion that they should be sacked, publicly humiliated, if not hanged, and drummed out of football for these texts is far more outrageous and dangerous than any of their snickering text messages. It is not as if they used those words on a football pitch or in a board meeting. It was private correspondence between friends and close colleagues. We need not approve of what they said at all, but we should defend their right not to be put in the stocks for the digital equivalent of whispering to one another at the back of the class.
Treating the public and private spheres differently is vital to the healthy maintenance of both. Most of us – and especially some of us – will rant and rave about life and other people in private in a way that we would not in public. The private sphere is a refuge from the tough examination of life outside, and also where we formulate the things we want to say to the world and how we wish to say them.
In recent years, however, the distinction between the public and the private has become as blurred as a muddy touchline. Our voyeuristic political and media class increasingly demands that we be made accountable for what we do in private. Meanwhile exhibitionist public figures have turned their private lives into a profession.
The Mackay-Moody show reveals that things have now gone further still. Lord Ouseley is head of the government-and-FA-backed Kick It Out lobby, the witch-finder general in the phoney moral crusade against racism and homophobia in football. He seized upon the publication of those text messages with relish. 'What you see at face value is not always reflective of the attitudes which are actually held deep down', declared Ouseley. 'It's easy to present yourself as being reasonable and fair, and to behave in ways that hide prejudice and bias. However, any in-depth forensic examination or analysis of hidden views would be likely to reveal otherwise. That is what makes it difficult to eliminate and eradicate such prejudices, bigotry and even hatred.'
For Ouseley and Co, it seems, any public displays of decency are just a façade put up to disguise our inner bigot. What is real are people's 'hidden views' based on 'prejudices, bigotry and even hatred'. Thus we should be judged, not on our public words and deeds, but on the private prejudices that we do not express, but which can be discovered by 'forensic analysis' of our innermost thoughts. Then no doubt those who are somehow immune to prejudice, such as Lord Ouseley, can try to 'eliminate and eradicate' the racist within through a re-education programme.
Kick It Out and its media fan club have also been quick to use the Mackay-Moody scandal to give football another good kicking, insisting that those few texts are just the tip of the iceberg of ugly bigotry that is bringing the beautiful game into disrepute. Having spent years desperately trying and failing to find the spectre of serious racism in British football, the ghost-hunters have now fallen about a few stray private texts as 'proof' that the problem is rife. We might reasonably draw the opposite conclusion: that this overblown circus shows how rare incidents of real racism are around modern football, and that if anything brings the game into disrepute it is the shrill scaremongering of the phoney moral crusaders. But presumably that will only prove that we are at best in denial, and at worst part of the secret racist conspiracy.
Of course, nobody wants to endorse bigotry – although we surely ought to defend the freedom of thought and speech for pillocks, too, particularly in the privacy of their own home/phone. But this sort of manufactured outrage is likely to have a wider chilling effect on what people feel free to say or even think anywhere.
The dangerous trend towards policing private words and thoughts in sport and society, highlighted recently on spiked, inevitably brings to mind the descriptions of the Thought Police and thoughtcrime from George Orwell's Nineteen Eighty-Four. And as ever, there is more to Orwell's insight than is often assumed. The purpose of the Thought Police is not simply to punish those found guilty of mentally erring from the politically correct state diktat. It is also to encourage the rest to practice 'crimestop' – described by Big Brother's public enemy number one, Emmanuel Goldstein, as 'the faculty of stopping short, as though by instinct, at the threshold of any dangerous thought… Crimestop, in short, means protective stupidity.'
Thanks, but I'll take the risk of living in a relatively free world where there might be dodgy private texts lurking on somebody's smartphone, rather than one where everybody's inner thoughts are laid bare and we are safe in a blanket of collective 'protective stupidity'.
Mick Hume is spiked's editor-at-large. His book, There is No Such Thing as a Free Press… And We Need One More Than Ever, is published by Societas. (Order this book from Amazon(UK).) Visit his website here.
To enquire about republishing spiked's content, a right to reply or to request a correction, please contact the managing editor, Viv Regan.