Time to revive pub-lic life
CAMRA's plea to the state to stop pub closures ignores the real reason for Britain's vanishing drinkers.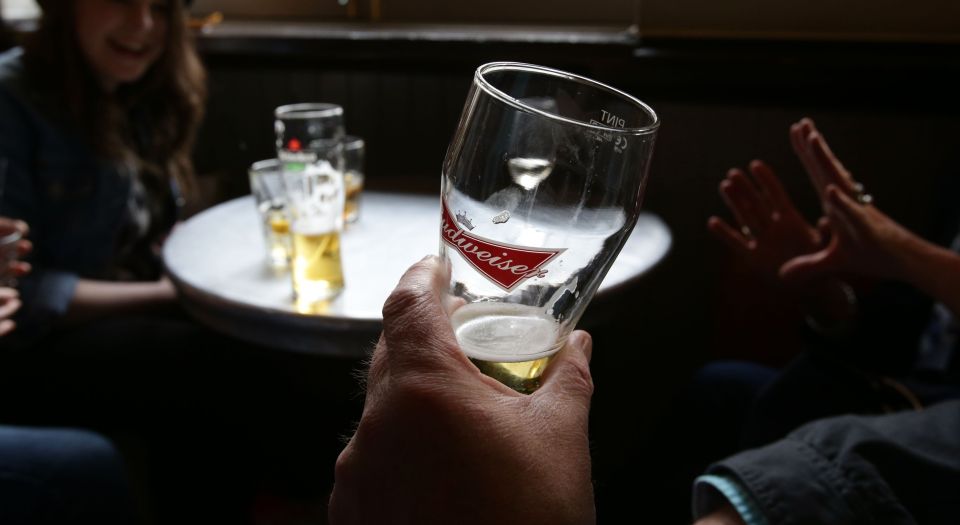 Britain's pubs are in peril. In 1982, there were almost 68,000 pubs in the UK; today there are fewer than 55,000. They continue to close at a rate of 31 a week.
Pubs in the suburbs are said to be worst affected, with three per cent of all suburban pubs having closed in the past six months alone. A report by the Campaign for Real Ale (CAMRA) blames the closures on lax planning regulations that allow pubs to be bought and converted into other kinds of businesses without having to seek permission from the local council. CAMRA's answer is to call for more planning regulations that would make it difficult to convert your favourite boozer into a Tesco Metro. Publicans have blamed cheap supermarket booze for eating into their revenues and have backed calls for minimum pricing to make drinking at home less attractive. There are no doubt many other factors at work. The ubiquity of mobile phones, for one, makes it easier to arrange a meeting with a friend at short notice, which means the idea of being the 'regular' who pops into a 'local' unannounced in the hope of bumping into someone one knows is becoming a thing of the past.
Further regulation, however, is not the answer. In fact, as demonstrated by their enthusiastic support for the smoking ban, CAMRA has failed to see that regulations are one of the main things that are killing pubs. Stricter planning laws would do little to address the underlying reasons why pubs are closing. After all, if pubs were drawing the crowds they needed to be viable, why would they be selling up in the first place? Rising rents have been cited as a cause, but the businesses lining up to take over pub premises don't seem to have a problem paying them.
Pub culture is under threat, but not by greedy property developers desperate to turn every suburban highstreet into a row of Costa Coffees. Rather, the threat comes from the degradation of public life, a process nudged along by a state that disapproves of our habits.
Many of the activities that traditionally happened in public, and in pubs in particular, now happen behind closed doors and online. The pub was once the forum for gossiping, meeting new friends and partners and arguing about politics. All of these activities now largely take place on social media, if they take place at all. Peoples' over-reliance on social media to conduct their social lives is a symptom, not a cause, of the degradation of public life – on its own, social media would not be keeping people from their pints. But it is on the internet that society's atomisation, our withdrawal from public life, can be seen mostly clearly, whether it be those who prefer to record and post videos of tragic events online rather than running to help, or those who think political activism is best conducted entirely on Twitter. Society increasingly prefers to be at one remove from what is going on 'out there'.
This is not a surprise, given the long-term erosion of the idea of public space. Decades of fearmongering about sex pests and ASBO kids, and moral panics about drink and drugs, have encouraged people to want to be distanced from the 'public' rather than part of it. When we are encouraged to view those around us as dangerous, it heightens our sense of individualism, and this in turn causes a further retreat from public life. This retreat has led to a situation where the state has been welcomed in to fill the vacuum, to inhabit, regulate and monitor what goes on in the public realm. And many don't mind this colonisation of public space because they see it as having nothing to do with them.
Without a vibrant public sphere, what need is there for the public house? In the eyes of the state, pubs are places where all kinds of unacceptable behaviour take place – and therefore they must be strictly controlled. Binge drinking is defined by the NHS as consuming more than eight units of alcohol for a man (fewer than three pints of lager) and six units for a woman (two pints of lager). This means that on any given night, the vast majority of people sitting in pubs across the UK are doing something the state does not approve of.
The state has been on an all-out assault on peoples' perceived vices for a long time. Despite UK chancellor George Osborne cutting the duty on beer by a token 1p in two consecutive budgets, it will take inflation some time to catch up with the price of a pint. Indeed, between 2008 and 2012, prices rose by 42 per cent – the result of an 'escalator' sin tax. Other intrusions, such as the smoking ban, have also made pubs less desirable to hang out in. Young people, too, are drinking less than ever before, and when they do drink it is unlikely to be in pubs, thanks to overzealous enforcement of underage drinking laws and government-funded campaigns like 'Challenge 25'.
It is difficult to know how to rejuvenate the pub. But for the likes of CAMRA to call on the state to come to pubs' aid is counter-intuitive and absurd. The underlying societal issues behind the decline of the pub are hard to tackle, but we could start by scrapping the smoking ban, beer duties and anti-drinking campaigns, and stop the demonisation of young drinkers. Then, perhaps, people might come out from behind their laptops and go out for a drink. And that could only have a positive effect on public life as a whole.
To enquire about republishing spiked's content, a right to reply or to request a correction, please contact the managing editor, Viv Regan.