Savile: trawling for scandal?
A series of NHS reports lists claims of abuse by Savile – but how many could be proven?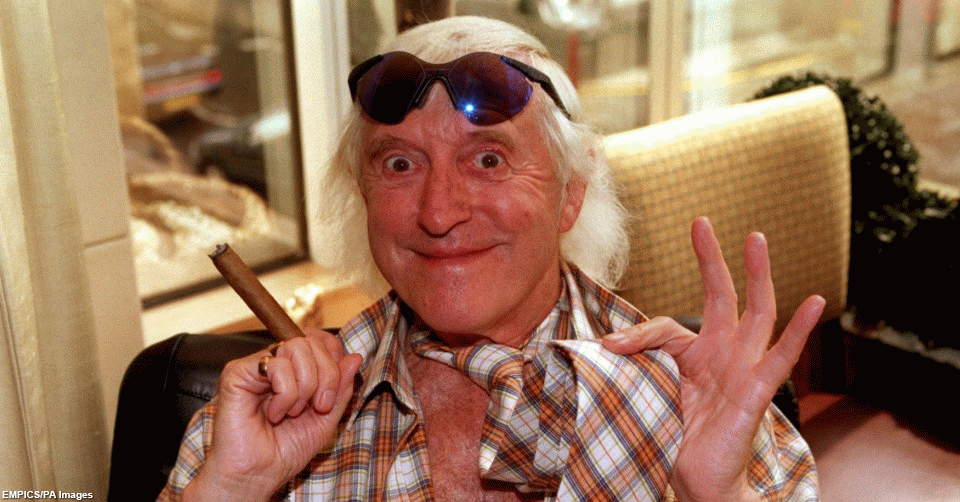 Just when you thought it was safe to go out, more revelations about Jimmy Savile hit the headlines last week. The UK Department of Health published the results of its investigations into the late Savile's dealings with the National Health Service, in which it is alleged that he abused children on NHS premises, using hospital visits to gain access to his victims.
The Department of Health issued a press release on 6 December 2012, stating that it was publishing terms of reference for the investigations into 'the abuse by Jimmy Savile'. The overseer, a former practicing barrister, was quoted as saying: 'It is important that victims of this abuse can be certain these investigations discover exactly what happened and what went wrong.' She also claimed to 'have worked with all the teams to ensure their investigations are following robust procedures that will reassure victims and produce effective results'.
It does seem from these official statements that Savile's guilt was assumed from the outset. The investigations were not so much an impartial fact-finding exercise, and more an exercise in damage-limitation. That is rather different to the forensic process undertaken in court, where both sides are heard, and evidence is tested in public, before a formal adjudication is made.
Some 28 individual health trusts did conduct investigations into Savile, and two made statements. As time was short, I extracted two from the paper mountain: Leeds and Wythenshawe. They are of interest both for the methodology adopted, and the conclusions drawn.
Wythenshawe
The Wythenshawe report fills 17 pages and involved 16 investigators. All it recounts is a single item of gossip dating back to 1962. The informant is a woman who contacted Operation Yewtree, the police investigation into alleged sexual abuse by Savile and others, with a 'disclosure'. Apparently, when she was 17 or 18, she was a patient in the plastic-surgery and burns day ward. She was told by another, older woman that 'Jimmy Savile was a dirty old man up to no good', that he used to hold parties at his house, and that 'very young girls' were among the guests.
Savile would have been in his mid-thirties when the informant was at Wythenshawe. Apparently, he had appeared at a hospital charity event at a venue called Belle Vue, though the report does not identify the date of an advert, which it said it managed to locate for this event. This lack of detail is disappointing, given the enormous effort expended on this particular investigation. The informant's GP notes made no mention of any hospital admission during the period in question.
Having drawn a blank, the Wythenshawe Trust decided that it would list some of its policies, with a statement of when they were being updated. While it is tempting to view this report as the result of a wild-goose chase over ancient gossip, it is worth noting in passing how the informant's account may have been coloured by the furore that erupted concerning Savile late in 2012. Would someone call a dj in his mid-thirties a 'dirty old man'? And was the reference to 'very young' girls a gloss with the benefit of hindsight?
Leeds
Next there is the 256-page Leeds report. In it, the words 'victim' or 'victims' are used 198 times. It considers, in detail, complaints received from 33 former patients and 19 former staff relating to incidents between 1962 and 1999.
In a website called Speaking Out Leeds, set up in 2013, the Leeds NHS Trust told the public that its investigation 'will consider the role that Jimmy Savile played, particularly at Leeds General Infirmary where he was well known as a charity fundraiser over many years. It will examine whether this position allowed him access and privileges that enabled him to engage in sometimes inappropriate and criminal activities that need to be the subject of investigation.' (My italics.)
A problem with this kind of official trawling exercise, as is well known, is that it can elicit complaints that are unfounded, as well as genuine ones. The difficulty then is how to filter out reliably those that are unfounded, from those that are genuine (1).
The Local Oversight Panel included representatives from the NSPCC and Victim Support, as well as from the local adult and children safeguarding boards. The investigation team consists of five people: three had worked in the NHS, one was a former civil servant, and one was a retired police officer. The report acknowledges that there has been no public inquiry, and that the investigation team had no power to compel witnesses to come forward. Indeed, it admits that 'persuasion and tenacity were needed' to gain statements.
The report's authors use the term 'disclosure' which, like the notion of 'speaking out', is an American import. As the child-psychiatrist David Jones has said, the problem with the term 'disclosure' is that 'it is inherent in the concept that there is something to disclose' (2). Similarly, the notion of 'speaking out' derives from second-wave feminism in the 1970s, when feminists organised highly influential 'speak-outs' on rape and incest as exercises in consciousness-raising. The report's authors even cite a lengthy article in a US magazine in 2004 by the feminist Naomi Wolf, complaining about her tutor at Yale back in 1983.
Historical background
The Leeds report goes into considerable – and useful – historical detail about the way in which hospital services were organised, and how the services' relationship with Savile developed with his fundraising activities, by the end of which he was officially a part-time employee. Still, one should not need a report of this length to answer some obvious questions, such as: why was the NHS hospital service in Leeds so dependent on private fundraising, and how did a local celebrity become a part-time NHS employee with his own office, for the best part of 40 years, without any proper oversight?
In the 1960s and 1970s, Savile seems to have made the hospital a base for a social life, establishing good friendships with the staff, from porters to consultants. Some nurses recalled that meeting him in the canteen was a real pain: he would want to chat to them, when all they wanted was some quiet time. Some staff also viewed him as a disruptive presence on the wards, and a pest.
The allegations
There can be no doubt that many of the allegations elicited by the investigation are very disturbing. They included accounts of former patients (including juveniles) who recalled being kissed or groped while they were in wheelchairs, or in bed, and there were also accounts by patients and others being summoned or waylaid by Savile, and then assaulted.
One patient said that he called her a 'little bitch' while wheeling her about the hospital, and that a nurse who witnessed this told her off for upsetting him. Later, the patient recounted, he assaulted her when she was in bed. A doctor recalled being groped by Savile and then being told by the nurses, 'why do you think we stayed behind the desk?'. She told the consultant, who did nothing. This sort of inertia seems incomprehensible.
None of the behaviour recounted was acceptable, then or now. The key question is: what can meaningfully be done, given the passage of time?
Ascertaining guilt
The authors of the Leeds report acknowledge the role of the media in driving the growing perception of Savile as a sexual predator and paedophile: 'Even those initially reluctant to accept the allegations have begun to realise what kind of man Savile really was.'
However, there are certain aspects of the report that are somewhat problematic. For instance, nowhere does it recognise the possibility that the investigators themselves, and those who responded to their appeal for information, could have been influenced by the unprecedented media furore about Savile. It is interesting that the trust's director of communications called the reaction to ITV's Exposure, which sparked the Savile scandal, 'a frenzy, an absolute frenzy. I have never known anything like it… It was a case study in medievalism.'
The report states that the interviewers received training in interview techniques, though from whom, and in what techniques, is not specified. However, in chapter seven, which contains details of the allegations, it states that it has used the civil standard of proof, ie, the balance of probabilities test. This is lower than the criminal standard of proof, which is beyond reasonable doubt.
The report also states that its authors used the Crown Prosecution Service's 2013 Guidelines on Prosecuting Cases of Child Sexual Abuse. In particular, they followed the suggestion that one should look closely 'at the credibility of the allegation overall, not simply the credibility of the witness'. These guidelines have been criticised, not least because they duck the issue of reliability.
The authors of the Leeds report seem to blur the distinction between the role of an investigator and the role of the fact-finder: there appears to have been no separation between those who did the interviews and those who made the findings. The authors state their belief that 'we were told of genuine and serious allegations', but do not explain how they came to accept virtually all of them. The examples given generally do not indicate whether it had been possible to check extant medical records of the person making a complaint. Exact dates and ages are not given. It would seem that, in many instances, there was little or no supporting evidence.
Certainly the complaints made are very serious, and constitute what lawyers would call a prima facie case, or a case to answer. The problem remains in that, in the absence of a proper contradictor, we shall never know for certain how many of these allegations might ultimately be found proved in a courtroom setting. It is all the more frustrating that such matters were not pursued at the time, when Savile's behaviour could have been confronted decisively during his lifetime, and a lot of other people spared distress.
'No smoke without fire'
The authors of the Leeds report do not address the possible impact of the passage of time on the reliability of their findings, given that they are based on memories elicited by a high-profile trawling exercise, undertaken decades later. Instead, they appear to have relied on the idea of 'no smoke without fire'. This is the approach that suggests if a sufficient number of people make allegations of a similar nature, they must be true. Nowadays, this is called 'corroboration by volume'. However, it is a rough and ready way of ascertaining guilt.
It does not always follow that because a mass of horrendous complaints emerge that some or all of them will be upheld in court. An example of this is the Shieldfield libel case in 2002. After an official report upheld accusations against two nursery workers, finding that they were guilty of horrific abuse of small children, Mr Justice Eady later exonerated the workers completely, saying:
'I reject any analysis to the effect that, abuse having been alleged in so many instances, it must be a true bill in all or even some cases. Not only is that an inherently sloppy approach to any serious allegation, but it ignores an essential part of the claimants' case in this litigation; namely, that there has been a "feeding frenzy" leading to a grave risk of cross-fertilisation between the accounts given.'
Common sense
The solutions proposed in the Leeds report are fairly general: policies should be updated; the leadership culture must change to one of 'curiosity'; unacceptable behaviour must be challenged; dead bodies should be included in safeguarding.
Of course it is right that – for example – volunteers should be properly scrutinised, and that visitors should not be allowed on wards, unless they are either a patient's close relative or friend, or they have some bona fide clinical role. Of course, there should be proper security in hospitals. Of course, sexual harassment of staff or patients is unacceptable. Complaints policies should be effective.
However, one can't help reflecting that these fresh investigations into Savile may be something of a distraction from confronting more fundamental difficulties which beset the modern NHS. This futile attempt to make amends for the past only makes it less likely that the NHS will be able to tackle the problems arising from continual restructuring, chronic staff shortages, lack of funds, long waiting lists, and a soaring clinical-negligence bill, which is now about a fifth of the NHS budget.
Barbara Hewson is a barrister. This article was written in a private capacity, and represents her personal views.
To enquire about republishing spiked's content, a right to reply or to request a correction, please contact the managing editor, Viv Regan.