University should never be a 'safe space'
The obsession with safety has undermined academic freedom.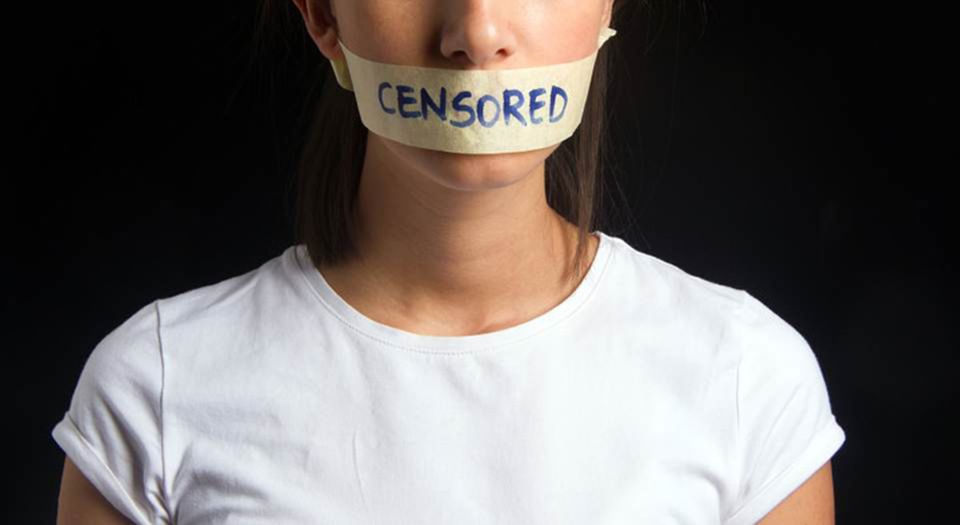 When I began my undergraduate course in politics and sociology in September 2010, I was looking forward to getting stuck in to some serious ideas and discussions with my peers. The opening core module for the politics side of my degree dealt with 'essentially contested concepts'. After a few weeks of discussing liberalism, Marxism, conservatism and power, we moved on to some more contemporary issues.
Following a discussion on porn, the professor leading the module declared that the following week we would be discussing rape – that is, the policy pertaining to the offence and academic scholarship concerned with the concept. Good, I thought: that sounds interesting and not something I've thought about much before. However, he then went on to tell the lecture hall that if anyone did not want to attend the lecture and the seminar, that would be fine. After several weeks of it being drummed into us that all seminars and lectures were compulsory, I was a bit stunned.
At that point in my university career, I was still a bit naive about the role the students' unions and university management played in managing discussion on 'dangerous' or controversial issues. Looking back now, it is quite clear what was happening. The professor was concerned for the safety of me and my peers; he was concerned that discussing an issue such as rape could be potentially damaging and harmful to certain students enrolled on the course. It might appear a well-meaning consideration to have, but it masked a wider phenomenon which anyone concerned with free speech and intellectual inquiry should be worried about.
The recent obsession with 'safety' at universities presents a clear threat to academic freedom. The National Union of Students' (NUS) 'safe space' policy is perhaps the most worrying manifestation of this trend. The University of Bristol students' union is one of many UK universities to adopt the policy in an effort to provide 'an accessible environment in which every student feels comfortable, safe and able to get involved in all aspects of the organisation free from intimidation or judgement'. The provisions of such policies range from ensuring freedom from physical and criminal activity to being 'free' from hearing phrases such as 'it's so gay' and words like 'schizo' and 'insane'. In some cases, students' unions have even encouraged students to consider how 'appropriate' their choice of clothing is.
What this policy is expressly concerned with is ensuring that students feel 'comfortable'. But what this means in practice is ensuring they are not exposed to judgemental language, opinions and arguments. It's a far cry from the serious and grown-up world of debate that many students wish to get involved in at university; being argued with, judged on the strength of your arguments and critically assessed are essential to any discussion of ideas.
The extent to which ideas themselves are increasingly seen as 'dangerous' is another worrying trend. Recently, the University College London Union (UCLU) banned a Nietzsche reading group, arguing that it was 'promoting a far-right, fascist ideology at UCL' which threatened the 'safety of the UCL student body and UCLU members'. A few weeks later, at Warwick University, Alex Davies, the leader of a far-right student group called National Action, 'voluntarily' withdrew from his studies following a campaign fronted by Warwick Anti-Racist Society (WARSoc) to have him expelled. This call was bolstered by the University College Union (UCU), which passed a motion in support of WARSoc, calling on university management to protect the safety of students and staff on campuses across the UK in light of the supposed 'rise' of this new far-right group.
Safe-space policies present a real and present threat to the prospects of free speech, free inquiry and academic development on campuses across the UK. The idea that students are in need of a 'safe space' in which to carry out their studies presents them as fragile and vulnerable. And, when you think students are too fragile even to take part in reasoned debate, and their welfare must be upheld above all other concerns, then academic freedom will inevitably wither away; cast aside in the name of a comfortable, unchallenging and, above all, 'safe' education.
Christopher Beckett is studying for a masters in sociology at the University of Liverpool and is an organiser for the Liverpool Salon.
To enquire about republishing spiked's content, a right to reply or to request a correction, please contact the managing editor, Viv Regan.