Terry Richardson: feminism turns on the hipsters
Hipster raunch is the product of the restrictive times we live in.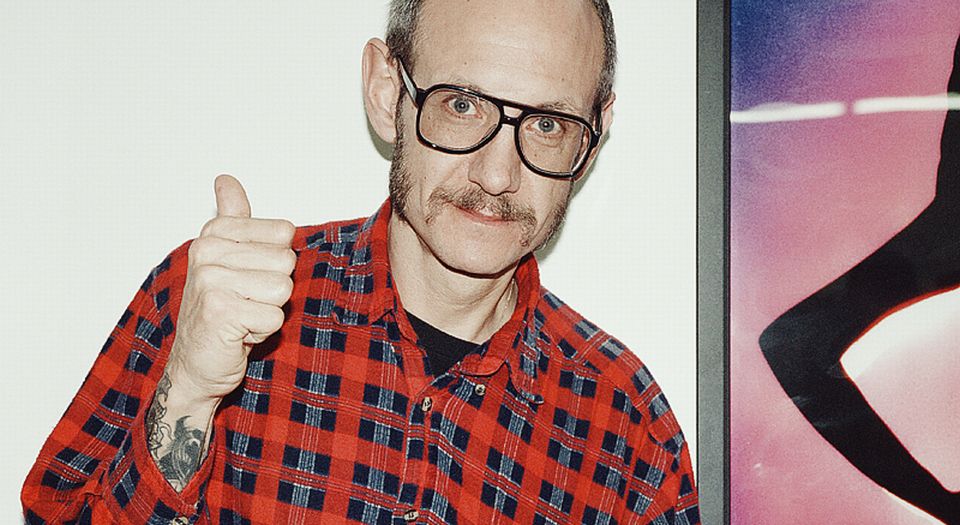 Contemporary hipsterism seems to hog column inches like no other subculture in recent memory. Mainly, it seems, because it's almost impossible to pin down. It's a carnivorous, ever-evolving blob of po-mo styles and sensibilities. It's constantly cutting its hair, growing its hair, engulfing new styles, clothes and bands and spitting out old ones. It's a rag doll of 'alternative' culture, stitched together with irony. And it's a culture that is defined almost entirely in the negative, as a pejorative – trying to find a self-identifying hipster, even in the depths of Shoreditch, would be a thankless task.
But if there's anything we can be sure about – other than that hipsters have effectively ruined beards for a generation – it is that hipsterism is definitely, totally sexist. Perhaps even 'a bit rapey'. At least, that's the analysis that several feminist bloggers and commentators have come out with in recent weeks, after two of the figureheads of modern-day hipsterism have once again found themselves embroiled in allegations of sexual misconduct.
Dov Charney, the founder and CEO of beloved hipster clothing brand American Apparel, was sacked last week. American Apparel's board had stuck with Charney throughout various sexual-harassment cases, which were all settled out of court, but Charney finally came unstuck when it was claimed that he used company funds to launch a smear campaign against a former employee who alleged he used her as a 'sex slave'. Then there is smut-peddler-cum-fashion-photographer Terry Richardson. Past allegations that Richardson coerced models and interns into taking part in pornographic photo shoots were revived when a piece in the New York Times magazine entitled 'Is Terry Richardson an artist or a predator' enraged the Twittersphere. The piece explored and questioned some of the claims made about Richardson, enraging braying feminists who saw it as 'slut-shaming' and rape apologism. This fuelled the pious outrage aimed at Richardson for the past few months. In March, a petition was launched on Change.org to have high-end fashion brands drop Richardson from their roster.
It's a pretty dank state of affairs that has brought to the fore the alarmist and counterproductive way in which society responds to sex scandals. The fact that no charges have been brought against either Charney or Richardson hasn't stopped scores of commentators penning 'there's no smoke without fire' think pieces, glossing over what are always complex and delicate cases with moral indignation. What's more, the backlash reflects how diluted the categories of sexual assault have become – both sets of allegations amounting to little more than Charney and Richardson cajoling women into having sex with them. If the claims are true, it's certainly not on; but calling it 'abuse' only trivialises genuine assault.
What is most alarming is how quickly the discussion breezed over the particulars of these cases and focused on the work of Charney and Richardson themselves. American Apparel's raunchy ad campaigns and the gross, over-exposed photos of Richardson being felated by his subjects have been used as evidence against them. Their lurid aesthetic – both, incidentally, look like they are going to a fancy-dress party as a Seventies paedophile – and their personal conduct were seen as mutually reaffirming. As one writer put it: 'anyone who's followed Charney's career will be taking unbridled joy in the fact that's he's finally been shown the door'.
And, just as quickly, this turned into an indictment of hipster culture more broadly. Eleanor Margolis in the New Statesman urged us to 'be wary of the culture of misogyny creeping into our notion of cool', arguing that the wry, hipster sensibility was disguising a deep-seated culture of female subjugation. Google 'hipster misogyny' and you'll find plenty more handwringing commentary, decoding the misogyny in everything from fashion trends to hit hipster-flick Spring Breakers, and lambasting the 'double standards' that have lent hipsterism impunity for so long.
It was only a matter of time. Modern-day feminists have taken to waging war on any form of culture they deem to be morally dubious. Up to now, their inbuilt snobbery has meant they've been expending all of their energy on the more proletarian forms of 'cultural sexism' – from lads' mags to 'Blurred Lines'. Indeed, it's a lot easier to make sweeping assertions about the morals of pumped-up Essex lads than the Hoxton chaps cosmopolitan feminists actually have some contact with.
But, while you certainly can't fault them on their consistency, the whole crusade is a colossal waste of time. In a time in which there are still structural barriers to women realising genuine autonomy in society – from access to abortion to childcare – the focus on what people wear, what music they listen to and what sort of soft-porn they enjoy, amounts to little more than a prissy lunge at the moral high ground. At the same time, it projects a low view of people: both men and women are seen to be somehow complicit in what feminists deem dubious forms of culture, because they are apparently too thick, too brainwashed by patriarchy, to realise the damage they're doing and the malicious attitudes they are subconsciously imbibing.
Trying to look for structural dynamics in culture alone will always prove a pointless task. Not least with something like hipsterism, which is so riddled with irony, kinks, twists and turns that it would be like society looking at itself in a funhouse mirror. But what is more troubling is what this trend of cultural McCarthysim spells for art and culture in the future. How can any form of culture flourish when anything that dares to deviate from the norm is shouted down, picketed and forced into a moral straitjacket? How can new forms of expression gestate when we deny people the capacity for nuance?
It doesn't take much investigation to see that a lot of hipster culture has begun to resemble a bootleg pornographer's morphine dream. One need only look at Vice's recent feature on the rise of rosebudding (click the link at your peril). But hipster raunch, like the rape-joke extremes of lad culture, is only a reflection of the fetters placed on culture today. While many bemoan the fact that the perceived 'edginess' of Terry Richardson's work has allowed him to evade criticism, it is only because the limits of what is and isn't acceptable are becoming increasingly narrow that his rank snaps are considered subversive in the first place. If our current cultural luminaries weren't expending all of their energy throwing themselves, cock-in-hand, at the ever-tightening boundaries, we'd have a shot at cultivating a much more interesting, truly envelope-pushing cultural scene that would expose the Terry Richardsons of this world as the crass, provocateur-pervs that they are.
If you're sick of Richardson's glorified wank-bank, then ignore it. Whipping yourself into a pious fury will only feed the beast.
Tom Slater is assistant editor at spiked.
To enquire about republishing spiked's content, a right to reply or to request a correction, please contact the managing editor, Viv Regan.