Franz Ferdinand: the killing that changed everything?
It's too simplistic to say Ferdinand's assassination caused the Great War.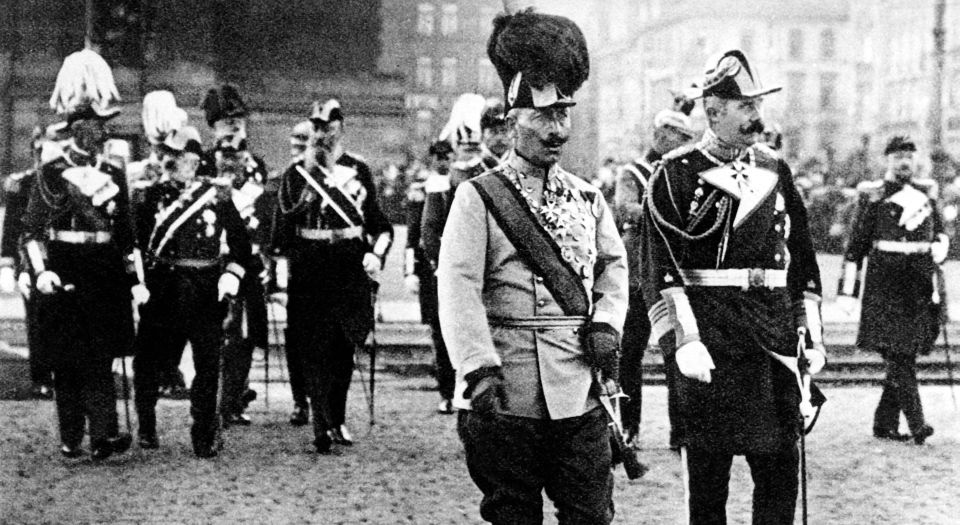 Something was in the air a century ago when Archduke Franz Ferdinand was assassinated in Sarajevo. There was little indication that this act of terror, which occurred on 28 June 1914, would unleash a chain of events that would lead to the outbreak of the Great War. Of course it was clear to all thinking people that the assassination of the heir to the throne of the Austro-Hungarian Empire would have grave consequences; tensions between the great powers were already at a high pitch. But even when Austria-Hungary declared war on Serbia on 28 July 1914 – a month after Ferdinand's assassination by a Yugoslav nationalist – it was not at all evident that this relatively local conflict would mutate into a world war. Nor was it clear which nation would be drawn to which side in such a conflict.
Nevertheless, the spirit of the times back then led European societies to embrace forms of behaviour which, with the advantage of hindsight, appear positively reckless. The cultural and emotional climate of the early twentieth century was strikingly hospitable to displays of fervent passion. The historian AJP Taylor wrote about how even 'the traditional standards of art and culture were being broken down, as if artists unconsciously anticipated the destruction of the Great War'. He observed that 'men's nerves were on edge'.
Throughout Europe, the language of public life had become steadily more intemperate, and there was a palpable loss of conventional restraint in political and moral matters. In England, domestic tensions had by the summer of 1914 encouraged some political figures to view violence as a legitimate instrument for resolving political problems. Responding to the unsettled domestic scene that confronted him, Winston Churchill asserted that 'bloodshed no doubt is lamentable', but 'there are worse things than bloodshed, even on an extensive scale'. In the twenty-first century, such a casual attitude towards death, especially 'on an extensive scale', seems almost incomprehensible – but a century ago, many regarded war as a legitimate means for resolving domestic tensions. One study of the cultural climate of those times observes that the language used by Churchill and others 'suggests that the antagonists had reached the point at which they desired battle almost for the sake of the battle, as a release of feelings that could find no resolution'.
A century later, the mere hint of the possibility of bloodshed invites a risk-averse reaction and moral condemnation. Yet despite the erosion of militarist culture and the warrior ethos, public life has, if anything, become more intemperate than it was a century ago. More worryingly, today's political classes not only lack any sense of responsibility and self-discipline but also have little understanding of geopolitical realities. A series of Western-precipitated misadventures in the Middle East, Africa, Asia and now Ukraine suggest a habit of initiating conflicts that inevitably have disastrous outcomes. A century after that assassination and what followed, our political leaders need to learn not to play to the media gallery when it comes to global conflicts.
Frank Furedi's First World War: Still No End in Sight is published by Bloomsbury. (Order this book from Amazon (UK).)
To enquire about republishing spiked's content, a right to reply or to request a correction, please contact the managing editor, Viv Regan.