A one-eyed view of the working class
Selina Todd's new tome is long on research but short on insight.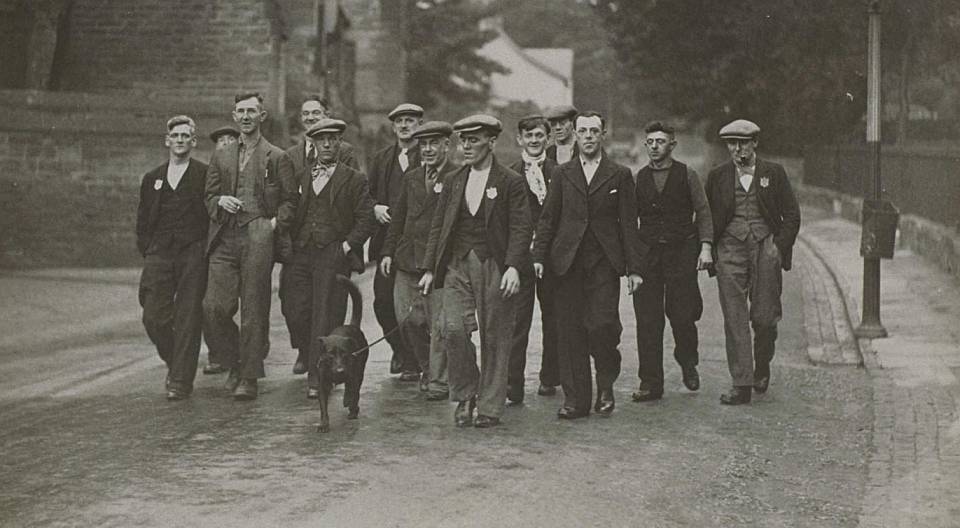 Selina Todd's motivation for writing a history of working-class life was to tell a story that, she believes, hasn't really been told. It was a chance to place 'other voices', those of ordinary people, centre stage, to articulate their daily struggles, hopes, ambitions, disappointments and defeats.
There's no doubting Todd's ambition. For the past decade, she has undertaken meticulous research, including interviews with hundreds of people, in an attempt to chart the experiences of ordinary people over the course of a hundred years. Todd is a solid librarian, but compiling footnotes and transcribing interviews does not, on its own, make a great history book. So while The People is long on descriptive detail, it is strikingly short on political insights and analysis. And what political points remain are as well-worn as an interview with left-wing film director Ken Loach. If the 1945 Labour government is as good as it gets, you wonder why Todd didn't wrap the book up at 1950.
The disappointing end result is informed by the author's short-sighted premise and narrow approach to history. For a start, it is not true that British working-class life in the twentieth century has been inadequately covered elsewhere. She rightly references and quotes EP Thompson's The Making of the English Working Class and George Orwell's The Road to Wigan Pier. In recent years, bookshelves have been groaning under the weight of highly readable social-history texts on the subject. There are Martin Pugh's and Roy Hattersley's books on British life between the wars; David Kynaston and Dominic Sandbrook have each produced a series of books on postwar Britain; Andy Beckett has written about the strike-bound Seventies. And Michael Collins drew a rich portrait of British working-class life in The Likes of Us: A Biography of the White Working Class.
Nevertheless, Todd still had a golden opportunity to examine, analyse and explain changes within the British working class during the New Labour years. After all, a book that claims to explain the political fall of the British working class would have to examine closely the years after the 1984-85 miners' strike. While those decades are covered here, a descriptive survey of the extent of part-time work and low pay doesn't really grapple with the political changes affecting the working classes under New Labour. Todd mentions how Labour under Tony Blair abandoned traditional working-class concerns, but fails to examine the destructive impact that the politics of behaviour and therapeutic norms have had on ordinary people. As with Owen Jones's book, Chavs: The Demonisation of the Working Class, there's an unwillingness to admit that Labour, the so-called People's Party, has been the biggest enemy of working people's autonomy and freedoms in recent years. An over-reliance on familiar touchstones of labourism and welfare statism means that otherwise good points are buried beneath a slavish commitment to welfarism and social democracy.
On the plus side, Todd does have a sound knowledge of what 'class politics' means; she also provides some good corrective points on British working-class life and attitudes. Anyone who has studied EP Thompson will understand that class identity is not merely bound up with someone's occupation, but develops as part of a subjective outlook. Todd recognises that class becomes truly important when the working class stops being an occupational category and becomes a class 'for itself'. Thus her early chapters outline the development of 'a shared identity that bound together unskilled workers and artisans, maids and miners' into a force for social change. Her research captures well the high point of working-class independence during the 1920s, as bitterness over the First World War spilled out into violent revolt, strikes and demands. And she is also spot on in explaining how, right from the beginning, trade unions and the Labour Party front bench offered workers little support at the time when it really mattered: the 1926 General Strike.
Todd is also critical of the paternalist dimension of Labour Party socialism and its well-to-do sympathisers. Writing about proposed Labour Party reforms, Todd argues that 'this form of democracy was one intended to offer top-down help to the working class, rather than to encourage political and economic equality… The notion that working-class people could be important agents of change was still one that many middle-class observers, including those sympathetic to the unemployed, found disturbing.' Elsewhere, Todd makes acute points about how the early days of council housing were informed by social control rather than raising living standards and how the cultural and consumption habits of the working classes were cited, even by some socialists, as an argument against workers' control. On multiculturalism and racism, Todd demonstrates how the white working class has always lived and worked alongside immigrants, and how, far from being paragons of colour-blind virtue, the middle classes are simply adept at making their racial prejudices appear unthreatening and respectable.
Still, Todd's analytical aim often goes awry. Her one-eyed historical methodology, and political inconsistencies, are largely to blame. There's a sense here that, as bourgeois figures have hogged the historical limelight for too long, it is about time we heard the stories and lives of ordinary workers. And yet Benjamin Disraeli, David Lloyd George and Stanley Baldwin are as tightly woven into British history as the working classes are. Todd does attempt to show the tensions and conflicts, the push and pull between the political classes and the masses, but there's nothing here on how broader ideas from the top of society impact on those below. There's nothing on how British elites' promotion of nationalism, racial superiority or monarchical values pervaded wider society. It's a pity that, aside from a couple of paragraphs, the phenomenon of the working-class Tory is absent – yet it would have been a fascinating story to tell. But that, of course, would mean getting too close for comfort to state socialism's glaring weaknesses and fading appeal.
Even today, when everyone on the left seems to agree that the Labour Party is finished and some sort of new progressive party is needed, statist politics loom larger than ever. If today's radicals cling to one truism it is that anything involving the state, from welfare policies to bans on the 'wrong' type of speech, is benign and progressive while anything to do with individual freedoms is a hateful sign of neoliberal callousness. So even though Todd states that top-down reforms are not the same as democratic control of society, she still marvels at the Labour Party's 1945 programme and places British society within a welfarist framework. The problem here is that the working classes, far from being an active, subjective force in society, end up being recast as pitiful victims in need of permanent props and support. Todd does mention the dispute at Ford's Dagenham plant in 1968 and the 1974 miners' strike, but most of the text is devoted to handwringing descriptions of poverty and penury from 1910 through to 2010. The result is an exhausting misery memoir, less Ten Days That Shook the World and more Angela's Ashes – poverty porn for the 'concerned' liberal and radical.
Now, no one is denying that low wages and high rates of exploitation are a blight on people's lives. No one is denying that economic inequality is inherent in the free market or that welfarism is often an apology for the market's failings. We know, we get it. But there's something seriously amiss when society is only judged on the level of its welfare payments or who receives them. So one of the most exciting, progressive and opportunity-strewn periods in British history, the 1960s, is shot down in flames by Todd when she reminds us that, yes, people still existed on benefits. Nevermind The Beatles, socially mobile grammar-school girls and boys, or the advent of consumer society, Todd focuses on those who struggled to pay the rent or who failed their 11-plus. Clearly, hair shirts are all the rage in Todd's house. By dismissing other people's achievements and aspirations, we end up examining the movement of society through the wrong end of the telescope.
To be fair, the chapters on the famous Affluent Worker study are a good rebuttal to radicals who believe that material betterment 'buys off' workers from wanting more thoroughgoing change. As Todd puts it, younger workers were 'provoked to strike by the chasm between their high expectations of life in an affluent society and the reality they experienced on the factory floor'. Elsewhere, she outlines how a new fridge, car and holiday abroad didn't stop an 'us and them' political identity, but rather spurred on workers to demand more. So it is inconsistent and maddening again that Todd, like so many radicals who call wanting more stuff 'affluenza', disapproves of ordinary people's aspirations for a bigger, better, flashier existence. She quotes favourably those who question whether 'working-class people should wish to escape working-class life' or who worry that social mobility might threaten a sense of community, loyalty and sincerity. Class identity here morphs into class as identity politics. But wasn't the whole purpose of socialism the abolition of social class and all that it entailed, from soul-destroying penury to low horizons and stunted ambitions? Here, Todd indulges in inverse, know-your-place snobbery at its most banal and soul-destroying.
All this, however, comes back to leftists' inability to relate to ordinary people as active or aspiring individuals with the capacity to shape their own lives. Too often, Todd presents low pay and poverty as an objective force bearing down on individuals. Poor people are presented as victims who, no matter how hard they try, won't be able to improve their lot through individual or collective resourcefulness. Unfortunately, the narrative that ordinary people cannot cope is the mainstream view of the political class, not just the view of the fag end of trade-union leftists. The entire political class relies on state meddling to compensate for the decline of active citizenship or real political contestation in society. And it has ended up influencing sections of the working class who've internalised notions that they're ill and depressed, incapable and useless, unable to cope with life without an army of state bureaucrats. That is the 'fall' of the working class that this rather flat and dull book refuses to address or explain.
Neil Davenport is a teacher and writer based in London.
The People: The Rise and Fall of the Working Class, 1910-2010, by Selina Todd, is published by John Murray. (Buy this book from Amazon(UK).)
Picture: Poverty in Great Britain shortly before the First World War. Children photographed barefoot outside their home in a slum area of a British town. Imperial War Museum / Wikimedia
To enquire about republishing spiked's content, a right to reply or to request a correction, please contact the managing editor, Viv Regan.