Et tu, Dave?
Cameron's denunciation of Andy Coulson was an ugly act of political disloyalty.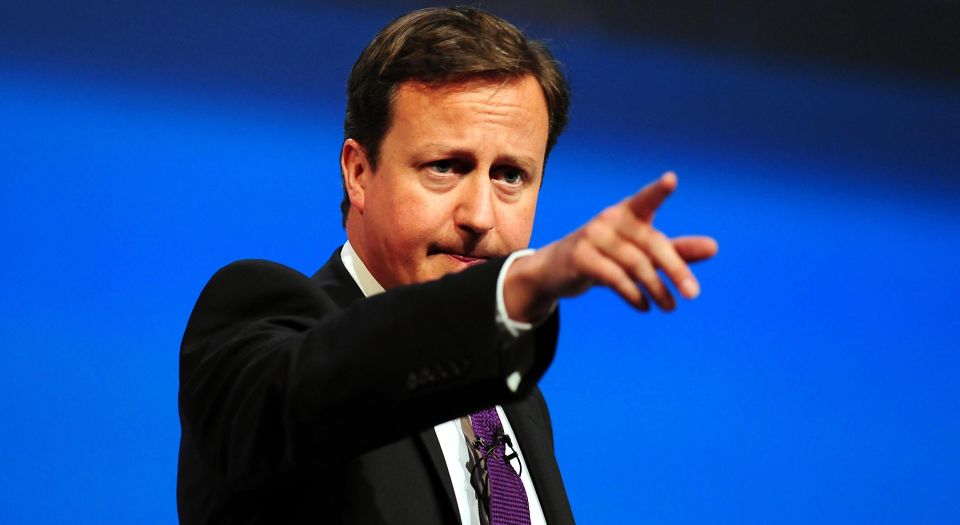 'How could David Cameron comment on the Andy Coulson case before the trial had even ended?'
That's the question everyone in the law and medialand is currently asking, after the PM said he was 'extremely sorry' that he ever employed Coulson as his spin doctor while Coulson's trial for phone-hacking was ongoing. I have a slightly different question: How could Cameron so brazenly cut loose a former colleague? How could he so publicly disparage someone he worked extremely closely with, who was a key cog in the Conservative Party from 2007 to 2011 and was effectively Cameron's right-hand man in 2010 when he became PM? How could Cameron so casually kick to the curb a man he once trusted to be his mouthpiece? The real story in the Cameron/Coulson scandal isn't that Cameron sinned against legal etiquette but rather that he has absolutely no sense of political loyalty, of comradeship, of sticking by – or at least not gleefully excommunicating – old party people.
The main focus of the shock and horror at Cameron's comments has been on the impact they could have on the law. Legal eagles are peeved that Cameron commented on Coulson's conviction for conspiracy to hack phones with no regard for the fact that the jury was still out on other charges against Coulson. That was indeed a dumb, potentially prejudicial thing to do. As the judge in the phone-hacking trial said, Cameron's statement was 'unsatisfactory, so far as justice and the rule of law are concerned'. But what about the impact Cameron's comments could have on the whole idea of party politics and political loyalty? His anti-Coulson statement was 'unsatisfactory' (to say the least) in another, even more important way, too – in the sense that it spoke to today's broader trend of one-time political parties becoming more like collections of isolated individuals who think little of publicly stabbing each other in the back when the political going gets tough.
The rush with which Cameron denounced his former director of communications was truly striking. He couldn't wait to do it. His urge to distance himself as publicly as possible from his former top adviser overrode every other consideration, including the law of the land. As Coulson's counsel said, it was 'astonishing' and 'unprecedented for a prime minister to make public comments at such a crucial juncture in trial proceedings'. Within hours of the guilty verdict being made against Coulson, Cameron had issued a statement expressing his 'extreme' sorrow at having ever been involved with him and was doing a specially set-up TV interview in the Cabinet Office itself to let the world know what a terrible mistake it was for the Tories to have employed him. This revealed more than an ignorance of the rule against prejudicing ongoing trials – it exposed a leader totally disconnected from the tradition of political fealty, to the extent that he could instead partake in the Mao-like practice of very publicly denouncing former party folk, a style of politics more befitting an oligarchy than a democracy.
Ours is an era in which the mainstream political parties are no longer parties in any meaningful sense. Rather, they're gatherings of individuals bound, at best, by personal ties rather than by any kind of loyalty to a common project. As a consequence of the demise of ideology, of the emptying of vision and ideas from the political sphere, parties have been left hollow, vacuous, like jumped-up PR machines manned by people who are more likely to feel tied to each other through having gone to the same school or mixing in the same social circles rather than by an overarching common political aspiration. In the absence of the glue of political conviction, parties become increasingly fractious, where arbitrary, subjective clashes of personality that might once have been suppressed by a shared outlook can come gushing to the fore. Loyalty, commitment, the placing of one's personal needs second to the party's needs – all those once admirable traits of party politics are fast disappearing in an era when political ideals are few and far between and parties have consequently become more like bunches of personalities chucked together rather than individuals converging around a worldview. That Cameron could so heartily kick aside Coulson, the key provider of spin to the Tories during the four years in which they were headed towards government, confirms that betrayal is the new normal in party politics bereft of politics and with unanchored parties.
You can see this public performance of betrayal, this casual pushing aside of once very close colleagues, everywhere in politics these days. Indeed, as soon as Cameron started to get flak for his Coulson comments he made a statement about having received 'the best legal advice'. This was widely interpreted, in the words of the BBC, as a 'reference to the attorney general, Dominic Grieve', and lo and behold the media then started chasing Grieve for an explanation for the Coulson comments. So, not content with having airbrushed out of respectability his former right-hand man, Cameron then used pretty clear code to land his attorney general in hot water. There have been numerous instances of Tory topdogs refusing to stand by their colleagues when things have got hairy. Even after the falling-apart of the case against Andrew Mitchell, the former Tory chief whip accused of calling police officers 'plebs', Cameron made clear that Mitchell would not be brought back into the Cabinet fold. In 2012, senior Tories briefed constantly and viciously against their then secretary of state for health, Andrew Lansley, when he came in for flak for his handling of NHS reform. One key insider told the press Lansley was 'just a disaster'.
Perhaps the most striking example of bitching and backstabbing becoming normal behaviour in post-politics party politics is the recent clash been education secretary Michael Gove and home secretary Theresa May. During this spat over nothing of much substance last month, May, or someone high up in her Home Office, took the extraordinary decision to publish on the Home Office website a private ministerial letter May had written to Gove. Politicians never publish such letters. Indeed, politics would become all but impossible if Cabinet members were to make public their every private, often testy correspondence. May's letter was published on the Home Office website at 12.24am one night, presumably in a midnight pique at something or other Gove had said. Are these political leaders or 14-year-old girls? Who needs Julian Assange when Britain's most senior ministers are willing to reveal their own private letters? Such is the incoherence of party politics today, such is the disconnection of it from any sense of vision or mission, that all sorts of personality clashes can take prominence, private letters can be casually bandied about, and individuals can be betrayed, denounced and bitchily briefed against on an almost daily basis. There is no commonality of conviction that might keep such unwieldy pettiness and profound disloyalty in check.
It isn't just the Tories, of course. Labour, whose 10 years in power was one long Brown-vs-Blair personality clash, is a global leader in the betrayal stakes, in the replacement of party coherence with personal fallout. The consequence of this transformation of parties from ideologically bound groups into collections of loosely tied individuals is that politics becomes even less serious, less appetising, a kind of neverending and not even very exciting soap opera in which political actors are too busy looking over their shoulders for their next backstabber to do any serious debating or thinking or policymaking. In a world in which they might be betrayed at any moment, publicly denounced by those who were their comrades just five minutes earlier, mere survival becomes the main aim of the political class, with all of them considering self-preservation to be the highest achievement.
Brendan O'Neill is editor of spiked.
To enquire about republishing spiked's content, a right to reply or to request a correction, please contact the managing editor, Viv Regan.