God is dead, long live God
Terry Eagleton casts a critical eye over efforts to fill that God-shaped hole.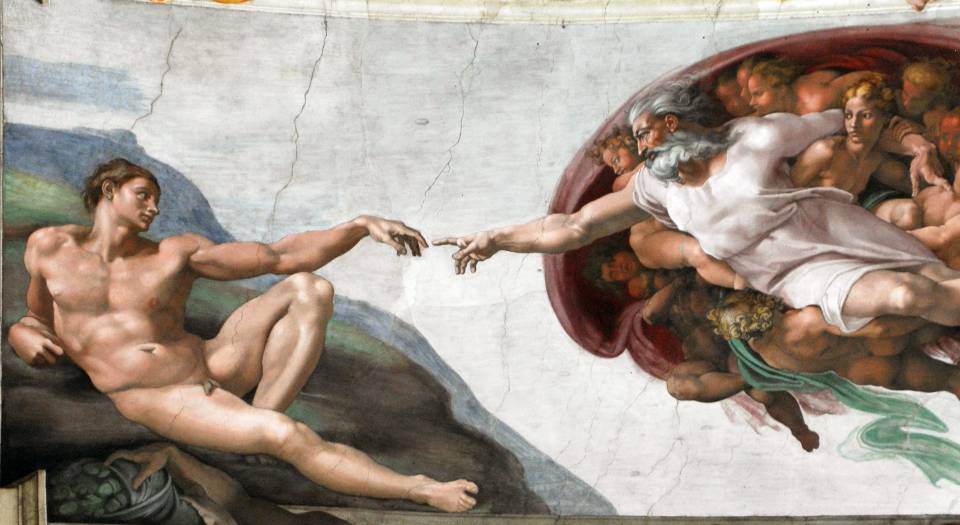 For millennia, religion has satisfied that search for meaning that comes from being human, and in its ability to provide meaning it also gave authority to those who were in a position to control it. Religion has done the state some service. However, over the past 200-or-more years in the West, it has increasingly failed to satisfy a more rational age, and its retreat has posed a problem not only for those who wish to rule, but perhaps, more surprisingly, also for those who have ceased to believe. What other cultural form can now serve to cohere society around a convincing set of values? What other set of insights and intuitions, what other truth and beauty, can now speak to those who are still asking 'Why'?
It is to these great questions of culture and religion that Terry Eagleton returns in his latest collection of lectures, as he has done so often in his work for nearly half a century. Surveying the decline of religious faith, and the diverse attempts to forge 'surrogate forms of transcendence, plugging the gap where God had once been', he observes that 'the Almighty has proved remarkably difficult to dispose of'.
Though as an economic system capitalism is 'intrinsically faithless', relying on the dull compulsion of the market, it is a 'true believer' in the value of traditional religion in the sphere of morality and social conduct. The problem here is not only that the advance of market forces, science, technology and education have had a corrosive effect on popular faith. It is also the case that the distinctive ideologies of capitalism – pragmatism, materialism and utilitarianism – lack an affirmative, affective quality that might inspire the masses. Eagleton quotes the judgement of the (recently beatified) Victorian Anglo-Catholic John Henry Newman, that liberalism was 'too cold a principle to prevail with the multitude'.
The quest for a 'viceroy for God' has been long and arduous. Eagleton, who likes a list, provides a long one: 'Reason, Nature, Geist, culture, art, the sublime, the nation, the state, science, humanity, Being, Society, the Other, desire, the life force and personal relations: all of these have acted from time to time as forms of displaced divinity.' The very survival of religion confirms the difficulty of replacing the complex role it plays in the life of human societies. Eagleton pays particular attention to the attempts by Enlightenment, idealist and Romantic philosophers to produce a convincing secular alternative to orthodox Christianity, but finds them all too esoteric, too rationalistic, too implausible. (He pays a tongue-in-cheek tribute to sport as the most successful contemporary version of religion, listing the 'sacred icons, revered traditions, symbolic solidarities, liturgical assemblies and pantheon of heroes' that qualify it as today's 'opium of the people'.)
Eagleton traces the enduring drive to use culture to fill the gap between the elite and the masses resulting from the demise of common religious convictions back to Edmund Burke and the conservative response to the French Revolution: 'it is in reaction to that cataclysm that the notion of culture gathers a certain urgency'. For Burke, culture speaks in 'moderate, even-tempered tones, whereas the voice of politics is rough and raucous'. Later in the nineteenth century, in response to the sharpening class struggle in Victorian England, Matthew Arnold sought 'to deploy culture as a bulwark against social unrest'. Though himself agnostic, Arnold attempted to recast religion in a 'degutted, demythologised' form, in the hope that a 'gentrified Christianity' would restore ideological authority over the 'lapsed masses'. Eagleton condemns the 'unwitting intellectual dishonesty' and 'bad faith' of Arnold's instrumental and cynical approach towards religion – one which was upheld by Weber and Durkheim and is still influential today.
He wades through an hilarious assortment of leftists, philosophers, materialists, positivists, atheists, reluctant atheists, agnostics, deists who just can't leave religion alone: Giorgio Agamben, Alain Badiou, Régis Debray, Jacques Derrida, Jürgen Habermas, Slavoj Žižek, George Steiner, Roger Scruton, John Gray, Simon Critchley, August Comte, Edward Gibbon, Denis Diderot, JM Synge, Henrik Ibsen, Friedrich Nietzsche, Joseph Conrad, Matthew Arnold, Montesquieu, Hans Vaihinger, Leo Strauss, Emile Durkheim, Voltaire, John Toland. They don't believe a word of it, of course, but, well, it might come in handy. The philosophers turn to theology in search of more productive questioning. The social scientists can't stop pressing religion into socially useful service – to provide the ceremonial, the ritual, the cohesion, the unity, the discipline, the order, the sweetness and light, all of which appear to have gone out of the church window. And then there's Alain de Botton who says he finds religion 'sporadically interesting, useful and consoling'. As Eagleton remarks, it sounds 'rather like rustling up a soufflé when you are feeling low'.
True atheism, Eagleton observes, appeared late in modernity. The Enlightenment philosophes were more concerned with challenging ecclesiastical authority than religious faith as such and most were believers of some sort. 'The decisive break' came at the close of the nineteenth century, with Friedrich Nietzsche, 'the first real atheist'. For Eagleton, the virtue of Nietzsche was his scorn for the diverse attempts to 'out-Christian' Christianity, with cults of 'altruism, and philanthropy' and 'suchlike humanitarian claptrap'. 'For Nietzsche, these specious forms of religion were simply ways of dissembling over our deicide, and had to be swept away with the corpse.' Though, as Eagleton notes, the idea 'that the death of God involves the death of Man, along with the birth of a new form of humanity, is orthodox Christianity, a fact of which Nietzsche seems not to have been aware'. This provides yet another illustration of his opening point that 'atheism is by no means as easy as it looks'.
Though Nietzsche had little influence in his own time, the emergence of postmodernism a century later, Eagleton argues, can be seen as 'a postscript to Nietzsche' as 'human history arrives for the first time at an authentic atheism'. Yet, in writing off religion, 'it also dismisses a good many other momentous questions as so much metaphysical illusion'. Hence it is not surprising to find that the spiritual bankruptcy of the capitalist order is reflected in a resurgence of interest in religion, from diverse forms of fundamentalism to the Western supremacism and vulgar scientism of the New Atheists. It is reflected, too, in the postmodernists. They've not only lost God, but also self and subject too. Are they bothered? Nah.
Eagleton is as pithy, fluent and clear-eyed as ever in developing these arguments, although it must be said that he indulges in a fair amount of recycling, notably from The Idea of Culture (2000), After Theory (2003), and Holy Terror (2005). It must also be said that he throws out in the very last paragraph a provocative suggestion that a better world is possible only through a radical transformation that begins with solidarity with the poor and the powerless. He appears here not only to conflate religion and Christianity (or rather the New Testament), but also to confuse religion and politics in a way that offers no solution to our current impasse.
Michael Fitzpatrick is the author of MMR and Autism: What Parents Need to Know (buy this book from Amazon(UK)) and Defeating Autism: A Damaging Delusion (buy this book from Amazon(UK)).
Culture and the Death of God, by Terry Eagleton, is published by Yale University Press. (Buy this book from Amazon(UK).)
To enquire about republishing spiked's content, a right to reply or to request a correction, please contact the managing editor, Viv Regan.