Rik Mayall: the people's poet is dead
In the role of The Young Ones' Rick, Mayall was responsible for one of the great creations of postwar British comedy.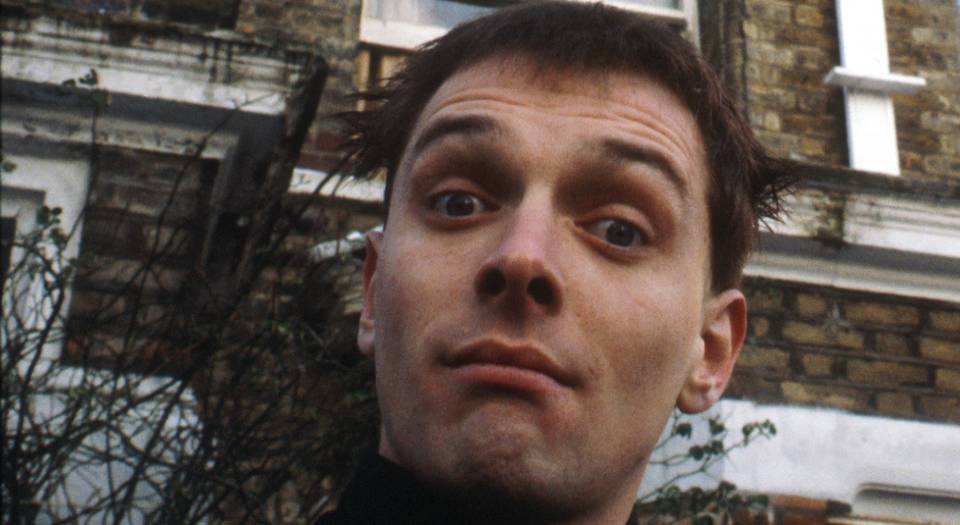 It's difficult to know what to say about Rik Mayall's death without sounding like one of those Private Eye parodies, but, if you grew up in the 1980s and 1990s, you will have the feeling that a bit of your childhood has gone. I'm convinced that anyone in their thirties or forties (and beyond) will forever remember where they were when they heard the news yesterday. For many, and I say this apologetically, and with humility, as a past critic of grieving for public figures, it's the first time the death of a stranger has touched us profoundly.
I won't pretend to have known the actor and comedian, but I did used to boast that I lived in the same halls of residence as he once did: Manchester University's Whitworth Park. And I was honoured to have seen him in Homebase in Warwick Road, Kensington, in 1992. I was honoured because, for my generation, Rik Mayall was someone we grew up with. He was part of our youth.
Although he later found fame as the sleazy and morally bankrupt Alan B'Stard in The New Statesman, a savage satire on the sordid, back-to-basics Conservative governments of the early 1990s, and in Bottom – taking, with Ade Edmondson, sordid slapstick comedy to new extremes of sadism – he will be best remembered for the character that first propelled him to fame: his namesake, Rick, the people's poet from the early-1980s BBC comedy, The Young Ones.
The show, which he co-wrote, is often invoked as being at the forefront of that long-misunderstood phenomenon, 'alternative comedy'. Often described as 'radical', 'post-punk' and 'left-wing', alternative comedy was actually a rather middle-class, even conservative, affair. Consider Rowan Atkinson's Blackadder: a veritable Basil Fawlty for the 1980s; an intelligent if frustrated middle-class individual whose ambitions are invariably dashed by daft, effete toffs and royals (Elizabeth I, the Prince Regent, General Melchett) or a wretched, brainless prole (Baldrick). Or think of Harry Enfield's 'Loadsamoney', a good old-fashioned exercise in belittling the uppity working-class man on the make.
Rick was little different. He was the radical people's poet yet supreme ignoramus whose parents doted on him; Rick still had his name-tag sewed into his clothes. At heart, he is a reactionary, harbouring secret conservative opinions – he concludes a long rant in the queue at the DHSS complaining about scroungers and emaciated Biafrans on the television. He professes to read Lenin, Trotsky and Marx, but in truth prefers Cosmopolitan and the music of Cliff Richard. He was so inexperienced with girls that he didn't know what a tampon looked like.
'Neil! The bathroom's free! Unlike this country under the Thatcherite junta!', Rick would declare, preposterously. 'Thatcher's Britain! Thatcher's bloody Britain!' – he blamed the Iron Lady for everything. 'Ah-ha! And what makes you think your bank manager's a man?', Rick the champion feminist once remonstrated with Neil. 'Er,' replied the hippy, 'his beard?'.
The show was anarchic not on account of its politics, but in its form. Episodes would end with all the characters being killed off, only to emerge afresh the next week. The Young Ones routinely broke the fourth wall, and had irrelevant sequences featuring talking mice and flies, scheming dwarfs and ice-skating vegetables. Far from being 'radical', The Young Ones was rather old fashioned with its unreal Tom-and-Jerry violence; its biggest fans were pre-teens and policemen.
As children, we loved the comic-strip brutality of The Young Ones, with Edmondson's psychotic punk Vyvyan chasing the People's Poet with a Howitzer or smashing him over the head with a cricket bat. Sure, there were other memorable moments in Mayall's career. He was the equally fraudulent bassist Colin Grigson in Bad News, Britain's answer to Spinal Tap, and the manic lothario Lord Flashheart in Blackadder. But his spotty sociology student – part militant anarchist, part mummy's boy – surpassed all else.
Rick stayed with us as teenagers on VHS tapes, while at university we encountered real-life incarnations of him: the right-on types with badges on their lapels exhorting us to boycott Barclays Bank or support Tibet and East Timor. Like Rick, they often came from moneyed, conservative homes. Like Rick, their political posturing was invariably a mating tactic by proxy.
Rick endures because we still see him every day, if not on the Question Time panel, than certainly in its audience. 'The Tories! Bankers! Capitalism!', they bleat robotically. You see him transmogrified into columnists in the pages of right-on newspapers and weeklies, among the ranks of the '99 per cent', at Socialist Worker demos, in London's Ecuadorian embassy and in hiding in Putin's Russia: risible, attention-seeking young men hoping that bien pensant utterances and a radical posture will help get them laid.
A tantrum-throwing, hypocritical narcissist with no sense of his own ridiculousness, Rick was not only Mayall's finest creation, but one of postwar British comedy's most accurate grotesques. How we shall miss you, Rik. The people's poet is dead. Let punks and skins and rastas gather round and hold hands in sorrow. The people's poet is dead.
Patrick West is a columnist for spiked.
Picture: Rik Mayall in The Young Ones, BBC, 1982.
To enquire about republishing spiked's content, a right to reply or to request a correction, please contact the managing editor, Viv Regan.