Notes of a dirty old modernist
Incest? Rape? Child murder? Alain Robbe-Grillet's final novel has it all.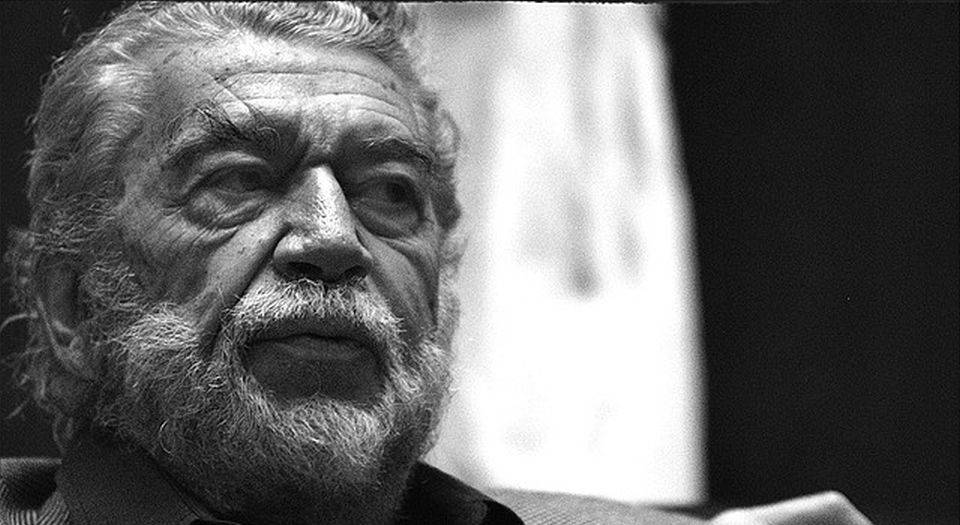 Reading a Robbe-Grillet book is like watching a 1940s noir thriller with the reels in the wrong order – and with the reels shot from different versions of the same script. Similar characters are played by different actors; scenes are repeated but seen from different viewpoints; antagonist and protagonist seem to swap roles or to merge. Given the parallels between literary and cinematic techniques, it was a natural development when Robbe-Grillet took up filmmaking as screenwriter and director.
Alain Robbe-Grillet (1922-2008) was one of principal exponents of the nouveau roman movement, which emerged in France in the 1950s. Robbe-Grillet's typical Möbius-strip narratives are intended to replicate the experiences of memory and obsession, but they can provoke boredom and frustration for readers expecting linear stories. (Repetition, doubling, jump-cutting, appearance of unintroduced characters and other dislocation techniques actually mimic, to an uncanny degree, the experience of reading while drunk, as described by Kingsley Amis.) In the film Sideways, when the pretentiousness of writer-character Miles needed to be underlined, there was no better way of doing it than for him to slip in a reference to Robbe-Grillet.
While In The Labyrinth is perhaps Robbe-Grillet's most sustained achievement, the most accessible book for a newcomer is the short Jealousy, a love-triangle mystery set in the Caribbean.
Now we have A Sentimental Novel (2007), the author's last novel, newly translated into English. In France, the book was sold sealed, with a warning that readers might be offended. The story is of a father who tutors his teenaged daughter Gigi in the ways of torture, murder and incest. During the course of the book we observe in graphic detail the degradation, humiliation, sexual abuse, mutilation and murder of children. The father's harem is of girls aged from 15 down to seven. Even a bald description of several of the scenes is not possible here.
This book does not exactly come out of left field. Robbe-Grillet had dwelt upon sexual torture in Project for a Revolution in New York (1970) and child prostitution in Repetition (2001). He is part of a French tradition that uses sex as an area in which to explore philosophical and political issues. The tradition started with De Sade and runs through Bataille to Houellebecq, all of whom can accurately be described as writers of novels of ideas. For intensity and extremity, A Sentimental Novel ranks alongside De Sade and will shock readers used to Robbe-Grillet's previous work. (Critical responses to it in France included the strongly negative and the dismissive.)
One of the mildest sentences is: 'Her pajama-clad initiator first congratulates the raped schoolgirl for having taken the precaution of remembering the unfolding of her sacrificial dream promptly after the final penetration that woke her.' Here is another: 'He is about to leave the bed to let her rest when the adolescent, in the drowsiness that is rapidly overcoming her, mumbles languidly that she would like her sweet papa to go and rape the servant in her dungeon, whose door is unlocked.' Although the descriptions of the atrocities (that is not too strong a word) are detailed, they are not exactly realistic. The wounds are either fatal or they heal without scarring. There is no hint of a wider world or of the consequences of extreme actions. The overall air is one of the sex club: everyone there has given consent, no one has a past or future and is just a physical type. It is firmly located in a fantasy setting.
The novel is in 239 short, numbered paragraphs. The prose is descriptive, brisk and rather flowery. Most of the alienation techniques are absent. Thus, paradoxically (and, perhaps, intentionally), this novel dealing with the most explicit of subject matter is actually Robbe-Grillet's easiest book to read.
To criticise Robbe-Grillet for encouraging or glorifying actual rape and torture would be as nonsensical as accusing a war-adventure writer of encouraging genocide or a fantasy writer of preaching race war. Yet the moral dimension cannot be overlooked. The depiction of cruelty implicates the reader as moral observer. The author wishes to shock and revolt and succeeds in doing so because we respond morally as well as aesthetically.
The writer shows his hand near the end with the introduction of a fable about a species of aquatic young girl trawled from the ocean by fishermen. It seems he could not let us leave without adding a touch of the obviously fantastical to leaven the tone and to indicate that the novel has an allegorical character. Personally, I don't buy it. The novel has the character of a sexual fantasy far removed from parable. The parable seems divorced from the preceding narrative and does not ring true. It looks like a loss of nerve of Robbe-Grillet's part.
Ultimately, in A Sentimental Novel Robbe-Grillet celebrates the writer's power (in an admittedly crude manner) by producing a vertiginous work of both undoubted power and moral depravity while neither harming anyone nor inciting the enactment of the myriad horrors with which he titillates himself. The power of the novel and Robbe-Grillet's mastery is impressive, but the novel itself is disturbing. Whether one judges this novel art, pornography or a fusion of the two, it will trouble readers.
Alexander Adams is a writer and art critic based in Berlin. He writes for Apollo, the Art Newspaper and the Jackdaw. His book The Crows of Berlin is published by Pig Ear Press. (Order this book from Pig Ear Press bookshop.)
A Sentimental Novel, by Alain Robbe-Grillet, is published by Dalkey Archive. (Order this book from Amazon(UK).)
To enquire about republishing spiked's content, a right to reply or to request a correction, please contact the managing editor, Viv Regan.