Gwyneth and Chris: why celeb-lovers just don't care
The media's mocking of the power couple's spiritual separation is hypocritical.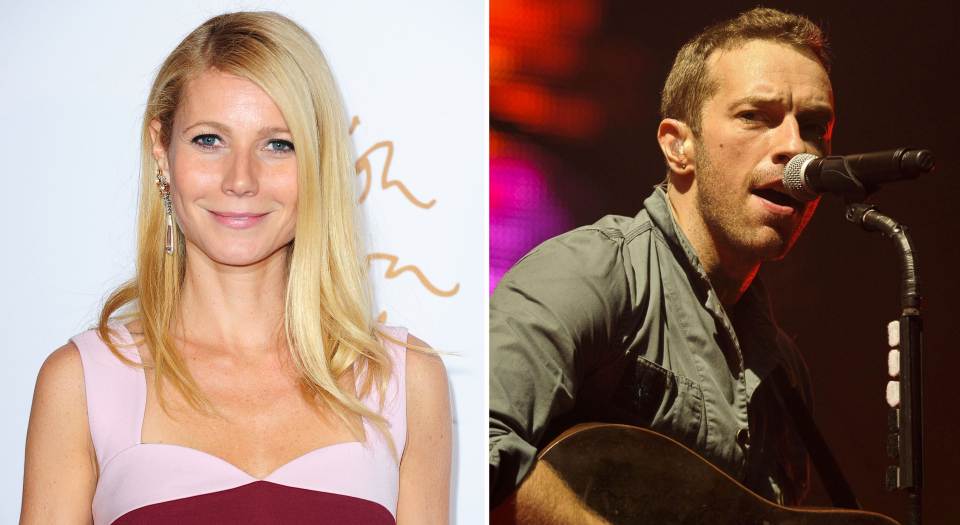 So that's it. It's over. Actress Gwyneth Paltrow and Coldplay frontman Chris Martin have split up, filed for divorce, or, in the words of the bizarre press-release-cum-sermon posted on Goop, Paltrow's website, 'consciously uncoupled'.
'It is with hearts full of sadness that we have decided to separate', read the post, appearing on Tuesday. '[W]e have come to the conclusion that while we love each other very much, we will remain separate.' In lieu of getting 'divorced', although one assumes they'll still do that anyway, they plan to embark on a semi-spiritual process of 'consciously uncoupling'. Paltrow even included a handy New Age essay on the subject of 'consciously uncoupling' at the bottom of her post, penned by two leading authorities on said nonsense.
It's going to be a hard time for anyone who believes in love, who believes that even if you're a complete mug you'll eventually find another complete mug to spend the rest of your life with. Paltrow and Martin made it look so effortless. But after a 10-year marriage, which produced two kids with stupid names, they've gone their separate ways.
Or maybe it's not so sad. Because, it seems – shock, horror! – that Gwynnie and Chris's spiritual departure from one another has been met with nothing but scoffs and guffaws in the press and across the internet. It was only a matter of hours after the message was posted that the sneering began. Comedians on Twitter joked about the number of McDonald's breakfasts Martin will have consumed after breaking free of Paltrow's vegan regime. The Guardian's Anne Perkins declared the Goop post 'deluded tosh', arguing it would give little comfort to normal people riding out an on-the-rocks relationship.
By the end of the day, the plays on 'conscious uncoupling' had been all but exhausted. One writer joked that 'unconscious coupling' was, in their experience, the best way to get over an ex. Things got so nasty, even the uber-acerbic Vice felt moved to mount a defence of Martin and Paltrow.
So why so much hate? Why, right off the bat, did even respectable media publications feel like they had carte blanche to rip the fairtrade, asparagus-scented piss out of this forlorn celeb pair?
Of course, their announcement was incomparably ridiculous. The accompanying essay brought together the disciplines of evolutionary biology, modern relationship counselling and New Age spiritualism in one fell swoop: 'Life is a spiritual exercise in evolving from an exoskeleton for support and survival to an endoskeleton.' Apparently, in order to get over your ex you need to erect an 'internal cathedral' – or in other, less ludicrous words, learn not to rely on others for your own happiness. However, Paltrow and Martin have always provoked a particular hatred, even as their careers have sky-rocketed and other cloying, right-on celebs have been lionised.
Martin's band Coldplay, who have a new album about to be released, have consistently topped charts and sold out arenas. For sock-and-sandal-wearing soft-rock fans who like their tunes as bland as unflavoured tofu, they're right up there with the best, like U2 with the edges shorn off. And yet Martin has always provoked unqualified hatred. His campaigning for even the most worthy of right-on causes, from Make Poverty History to fair trade, provoked hatred where others' cause-jumping would induce swoons. Even Bono called him a 'wanker'.
Then there's Paltrow, who in 2013 was voted both America's 'most hated celebrity' and the 'world's most beautiful woman'. Having appeared most recently in the Iron Man trilogy, she's still a hit at the box office, but her outbursts about processed food – 'I'd rather smoke crack then eat cheese out of a tin' – and her wanksy spiritual self-help treatises on Goop have provoked nothing but cynicism. Yet, while Paltrow furthered her ideas with a uniquely aloof sort of haughtiness, she was really only singing from the same hymn sheet as any number of other meditation-practising, kale-chewing celebs.
What's being lost in all the well-earned ribbing of Martin and Paltrow is that the urge on the part of celebrities to use their sparkly platform to inform the masses about their botched theories, on every topic from love and relationships to Third World development, has become a veritable obligation. While highbrow press hacks like to think of themselves as above trawling after celebrities like their unwashed colleagues in the red-tops, the prattle of A-listers has seeped into even the most respectable corners of popular discourse. They may not see the crass antics of Kim Kardashian or the rantings of Kanye West as worthy of their attention, but as soon as UN human-rights ambassador and part-time actress Angelina Jolie's on another one of her junkets to Darfur, the broadsheet reporters are there, hankies and dictaphones in hand, ready to record her every tear-drenched word.
In the end, Chris Martin and Gwyneth Paltrow's biggest sin was being a shit Brangelina. They had all the same self-importance, the same cookie-cut set of simplistic political ideas, but without quite the level of charm and sparkle to lull the press pack into star-struck reverence.
As Martin and Paltrow embark on their much-ridiculed separation, it's high time we had a conscious uncoupling of the cult of celebrity life from popular discourse.
Tom Slater is assistant editor at spiked.
Picture: PA/PA Wire/Press Association Images
To enquire about republishing spiked's content, a right to reply or to request a correction, please contact the managing editor, Viv Regan.