Gilbert Stuart: the pathology of genius
Was Gilbert Stuart's erratic work and behaviour due to bipolar disorder?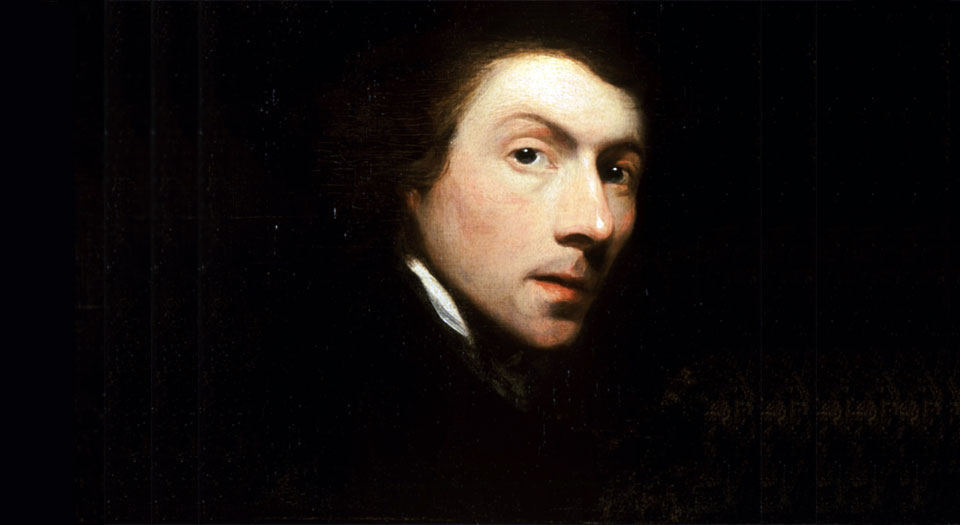 Can you name the artist whose work has been reproduced more often than that of all other artists in history combined? The chances are that the artist's name, Gilbert Stuart, won't leave you any the wiser, yet it is Stuart's portrait of President George Washington that adorns every US one-dollar bill. Stuart (1755-1828) was the most renowned portraitist in early American history. He painted the first six presidents and his work was admired and sought after by high society.
Yet despite this acclaim, there were contemporary comments about the uneven quality of Stuart's work. While some portraits are vivid and lifelike, combining observed reality and flattering idealisation, others seemed awkward and cold. People observed how inconsistent Stuart's style could be, even within single pictures, which led to suspicions that a pupil or one of Stuart's children was responsible for poorly painted areas that conflicted with Stuart's known competence. Bitter disputes arose between art historians over attribution of paintings ascribed to Stuart, and works once deemed authentic were relegated to museum basements as fakes.
In Gilbert Stuart and the Impact of Manic Depression, Professor Dorinda Evans of Emory University advances the idea that first-hand evidence from Stuart's lifetime indicates that the painter suffered from manic depression (also called bipolar disorder) and that this directly influenced his abilities and judgement. The sources she cites are numerous and persuasive. She states that Stuart had no assistants who worked on his paintings and that inconsistencies are not (on the whole) the result of later overpainting by others.
In society, Stuart was celebrated for his wit and good humour, sometimes aided by the intake of alcohol and snuff. Yet he seemed to go through periods of numbness and lethargy, turning away sitters and refusing to work even when he was in need of money. Stuart became notorious for refusing to finish portraits, even if he had been paid. He would start with panache, but soon lose interest, leaving subjects to wait (sometimes for years) to receive their pictures.
Apparently, Stuart had ambitions for grand projects, but lost heart quickly and changed tack. (Evans notes that lack of focus and a failure to commit wholeheartedly to projects are common traits among manic-depressives.) When confronted with criticism, Stuart would sometimes overreact and destroy paintings, rather than correct minor flaws. The artist was sometimes recklessly spendthrift: he would buy expensive unnecessary props for portraits and would be impulsively generous when he was able. Yet when presented with chances to capitalise on opportunities to earn money, he could be apathetic or quixotic.
This all fits the pattern of manic depression. At the time, Stuart's difficult behaviour was described by the benevolent as the sort of eccentricity to be expected from geniuses, while the malevolent called him a drunk, a scoundrel and a cheat.
Professor Evans documents the curse of mental instability that afflicted Stuart's family. A cousin, Gilbert Stuart Newton (also a notable painter), died insane in an English madhouse. Three of Stuart's children were committed to asylums, and their siblings were noted as extremely eccentric although highly creative. Recent out-of-hand dismissals of the historic classification of insanity as a socially conditioned misunderstanding, or an attempt to control wayward individuals, are undercut by records of the profound and genuine anguish which many individuals did experience. Stuart and his close family evidently did suffer serious mental illness.
For over a century, medical experts have been debating what Van Gogh's medical conditions might have been and how they might have affected his art. When ophthalmologists explain the effects of cataracts on the ageing Monet, we do gain an insight into the painter's final works; but when others mistakenly ascribe El Greco's stylistic distortions to astigmatism, they actually mislead. The tendency to attribute artistic decisions to physiological and psychopathological causes reduces artists to faulty recording machines, and treats paintings as badly constructed puzzles that scientists can 'tidy up'. Artists make conscious decisions to distort, alter, manipulate and omit for a multiplicity of reasons.
As an art historian, Professor Evans is aware of the pitfall of overly pathologising art interpretation, which scientists have a tendency to do. She assesses examples of Stuart's irrational colour choices, and his fluctuations in quality and technique, and compares them to art by other painters thought to have had manic depression. Certain particular disparities of perspective, scale and colour seem to be attributable to perceptual distortion common during intense depression. Experiments demonstrate that the clinically depressed have a measurable reduction in sensitivity to colour.
This study considers Stuart in a humane and compassionate way and accords him dignity and agency without downplaying the desperate problems he faced. Professor Evans demonstrates that science can indeed contribute significantly to our understanding of art, if it is used judiciously and in conjunction with traditional art-historical appreciation.
Alexander Adams is a writer and art critic based in Berlin. He writes for Apollo, the Art Newspaper and the Jackdaw. His book The Crows of Berlin is published by Pig Ear Press. (Order this book from Pig Ear Press bookshop.)
Gilbert Stuart and the Impact of Manic Depression, by Dorinda Evans, is published by Ashgate Publishing. (Buy this book from Amazon(UK).)
Picture: Wikimedia Commons
To enquire about republishing spiked's content, a right to reply or to request a correction, please contact the managing editor, Viv Regan.