Go for a full house, George: trust us on everything
The chancellor declared he trusted pensioners to handle their savings sensibly. So how about trusting us in other areas of life?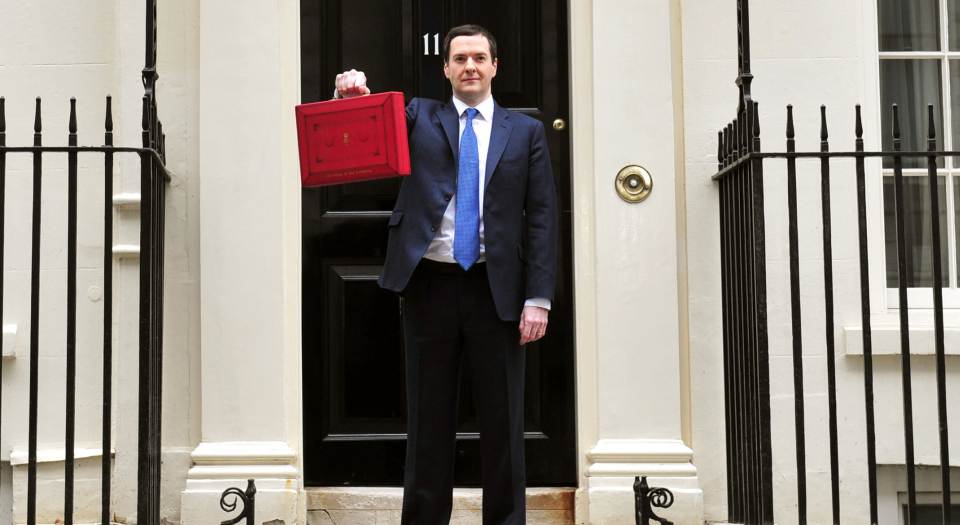 As ever, George Osborne's Budget speech was a collection of minor tinkering with tax rates and allowances. There's little danger that anything the chancellor of the exchequer announced yesterday will have a significant impact on Britain's problems, economic or otherwise.
However, two things have provoked heated debate. The first was Osborne's announcements that taxes on beer and bingo would be reduced. This was swiftly followed by a Conservative Party advert tweeted by party chairman Grant Shapps declaring: 'CUTTING THE BINGO TAX AND BEER DUTY: TO HELP HARDWORKING PEOPLE DO MORE OF THE THINGS THEY ENJOY.' The advert was quickly ridiculed by many people on the basis that the posh boys in government clearly have little idea what working-class people do enjoy.
Yes, the advert was a bit patronising, though it is also true that lots of people do enjoy beer and bingo. More relevant – apart from the nakedly cynical politics behind both the announcements and the advert – is that taking a penny off a pint of beer and cutting bingo tax will do bugger all to help drinkers or bingo halls.
The other announcement attracting attention is a change in pensions policy. Savers will now no longer be obliged to buy an annuity when they retire. Rather than being forced to accept a meagre income from their pensions pots, savers will be able to take lump sums from their savings instead. In the face of cries that this could mean pensioners blowing their money on cruises and ending up reliant on the state pensions, Osborne said: 'What I would say is that people who saved their whole lives, saved for a pension, these are responsible people. For many people annuities have not been good value… I want people to be trusted to make decisions about their future.'
The end to compulsory annuities is a good thing, something that has been requested for a long time by groups representing pensioners. There may be all sorts of reasons why a lump sum is more important to retired people than a steady income, from paying off a mortgage or making repairs on a house to – gasp! – going on a cruise. Low interest rates certainly make annuities unappealing right now. Why should the government decide what you should do with your hard-earned savings?
If only Osborne had applied such thinking elsewhere. A major reason bingo halls have suffered in recent years is the smoking ban. Bingo is, for many people, a relatively cheap night out and a way to meet up with friends. But if you can't smoke, you might be better off meeting elsewhere where you can do what you want. And to add insult to injury, the chancellor continued the policy of increasing cigarette prices by two per cent above inflation – meaning that a pack of 20 went up by another 28 pence.
In other words, Osborne thinks you can be trusted to decide for yourself what to do with your savings, but you can't be trusted to decide where to smoke and you must be strongly discouraged through price hikes from smoking at all. If the chancellor really trusted us, he would reverse the state's endless meddling in our personal habits.
Rob Lyons is associate editor at spiked.
Picture: Anthony Devlin/PA Wire/Press Association Images
To enquire about republishing spiked's content, a right to reply or to request a correction, please contact the managing editor, Viv Regan.