Who's to blame for the unravelling of Ukraine?
Thoughtless Western interference is pushing Ukraine to the brink.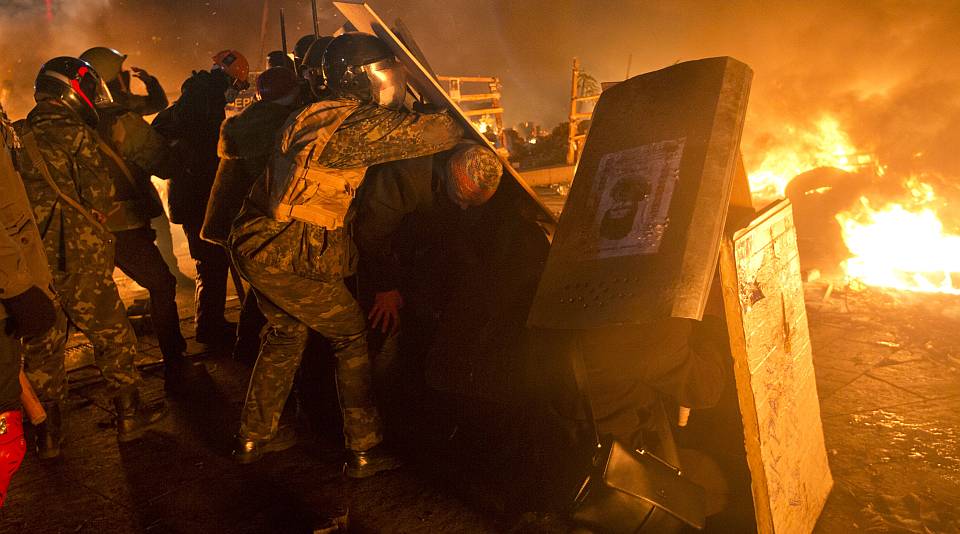 It is widely reported that Western governments have been caught off-guard by the speed of developments in Ukraine. This isn't surprising. That senior Western officials and their analysts have been taken by surprise by the rapid unfolding of conflict in the Crimea region in particular is testimony to their geopolitical illiteracy, to the shallowness of modern Western diplomacy. For anyone with a modicum of understanding of history and of the geopolitical position of Russia would understand that what happens in Crimea is just as significant to Moscow as what happens in Russia's own cities of Rostov or Volgograd.
Anyone who follows the Western media could be excused for imagining that Russia is a rampant, aggressive and expansionist power, just waiting for a chance to re-conquer its neighbouring states. The reality is that, for all the occasional nationalistic posturing of President Vladimir Putin, Russia has turned into a classical defensive status quo power. Since the break-up of the Soviet Union, Russia has experienced a diminishing of its power and influence. It has struggled to keep a grip in the Caucasus and faces a radical Islamic movement that is far more formidable than any of the forces that directly challenge Western societies. On its Western front, Russia feels threatened by political and cultural pressure from Europe. In such circumstances, it is understandable that to a significant section of the Russian elite, it seems as though the very integrity of their nation is at stake.
The key achievement of Western, specifically EU diplomacy in Ukraine has been to force Russia further on to the defensive. Russia's intervention in Crimea is at least in part a reaction to what it perceives to be systematic foreign interference in Ukraine. Western governments and NGOs have continually criticised Russia for meddling in Ukrainian affairs – but Russia is by no means the only meddler in that nation. The EU and Washington have been vociferous in their advocacy for the protest movement in Kiev. A number of high-profile Western political leaders, including the German foreign minister, went to Kiev to demonstrate their solidarity with the protesters. If that isn't meddling in Ukraine's affairs, then what is? Imagine if Putin came to London to support the Occupy movement's activities or the London rioters. Such acts would have been denounced as gross interference in the internal affairs of a sovereign state.
Western diplomats appear entirely oblivious to their own complicity in the unfolding crisis in Ukraine. Having encouraged the protest movement to bring down the Yanukovich government, they didn't give a moment's thought to what impact such regime change might have on the internal affairs both of Ukraine and Russia. Specifically they did not think about how a political conflict might possibly mutate into an ethnic one, between east and west Ukraine. Nor did they assess the possibility that an internal political conflict in Ukraine would swiftly crystallise into an external conflict between Russia and Ukraine.
The West's mindless intervention in Ukraine follows a pattern of disastrous attempts at regime change in recent years, most recently in Libya and Syria. In all these cases, the West has intervened in such a way that fairly limited conflicts have become internationalised and intensified, so that they end up threatening to destabilise entire regions. But of course, Crimea is not Syria, and Russia is a far more formidable military power than Libya was under Gaddafi. Those who wish to teach Russia a lesson need to understand that they are playing with fire.
Frank Furedi's First World War: Still No End in Sight is published by Bloomsbury. (Order this book from Amazon (UK).)
Picture by PA.
To enquire about republishing spiked's content, a right to reply or to request a correction, please contact the managing editor, Viv Regan.