Jews, masturbation and women: the story of Philip Roth
Roth Unbound captures the biographical genius of America's greatest retiree.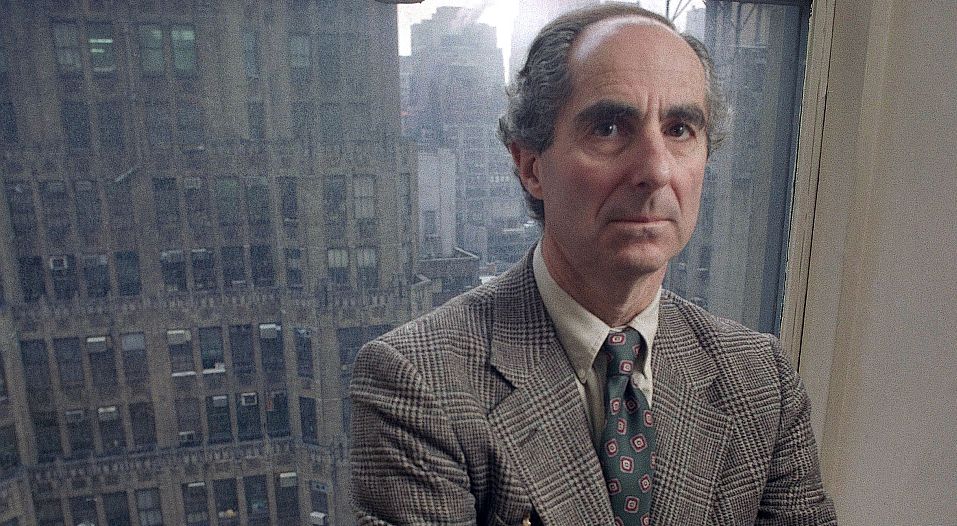 'You'll have to wait for the biography', Philip Roth joshed Mark Lawson on BBC television a few years back whenever he was asked a probing question. Since Blake Bailey is the best part of a decade or so away from finishing his authorised life of Roth, the wait goes on. But here to fill the gap left by the last great American novelist's 2012 retirement is Roth Unbound: A Writer and His Books, a trim but far from trifling overview of his life and work from the pen of New Yorker staffer Claudia Roth Pierpont.
Don't let the name fool you. Roth Pierpont (Pierpont from now on) is no relation to Roth proper and her book is far from being a hagiography. (That said, the two writers are friends. Indeed, in her introduction Pierpont tells us that they were once at a dinner party when they were asked about their shared moniker. At which point Philip turned to Claudia with what she calls 'a look of mild horror and wary recognition' and asked her whether they used to be married.) Though you won't find chapter and verse on every woman Roth has been involved with down the years, you will find chapter or verse on many of them – sufficiently detailed chapters or verses for you to draw your own conclusions about the misogyny with which critics have so frequently charged him.
But before the shrews, Pierpont reminds us, it was the Jews who were at Roth's throat. 'What is being done to silence this man?', she quotes 'a prominent New York rabbi' in the first sentence of Roth Unbound. 'Medieval Jews', the rabbi went on, 'would have known what to do with him'. Roth's crime? To have published a story about what Pierpont calls a 'weaselly, lying, 19-year-old Jewish soldier' in the pages of the New Yorker. Important as landing a spot on those pages undoubtedly was for Roth (hitherto he had been published in rather smaller-scale outlets like the Paris Review and Commentary), it was more important still for the incensed rabbi. As far as he was concerned, the New Yorker was no better venue for Jewish writing than the 'Pork and Shellfish Gazette'. The New Yorker had, after all, a largely WASP audience. By writing about Jewish mores in its Gentile precincts, Roth was effectively 'informing' on his own people. So how could he expect a fair hearing from them? Had he published his story 'in Hebrew – in an Israeli magazine or newspaper', the rabbi wrote, it 'would have been judged exclusively from a literary point of view'. As things stood, the story could be judged on tribal terms only.
Ten years on, things got worse. Writing in Haaretz, Gershom Scholem called Roth's third novel 'the book for which all anti-Semites have been praying'. Like Pierpont, I don't agree, but there's no denying that Portnoy's Complaint was the book everyone was reading. Four decades and 20-odd more novels on, this story of its young Jewish hero's unswerving devotion to masturbation (on a light-bulb, in his sister's brassiere, by means of a piece of liver that he subsequently wipes clean and restores to the family refrigerator) is still Roth's most famous work. Prior to its publication, in February 1969, Roth had been just another writer in debt (to the tune of $8,000). A few months later, truck drivers were leaning out of their cabs and shouting 'Oy! Portnoy! Leave it alone!', Jacqueline Valley of the Dolls Susann was saying that while she'd like to meet Roth, she sure as hell wouldn't want to shake his hand, and Roth was cashing a publisher's cheque for a cool quarter of a million bucks. Ever since, he has been as famous as any novelist in our culture can be.
One of the reasons for Pierpont's book is her uncontestable claim that Roth's fame has got in the way of his achievement as a writer. Roth once called Portnoy 'a novel in the guise of a confession' that was taken for 'a confession in the guise of a novel'. He could make similar gripes about the way so many of the books that followed Portnoy have been received. But who could deny his collusion in that process? If it's true that all fiction is camouflaged autobiography then Roth is the novelist who has always done least to camouflage the camouflage. As Pierpont makes plain, when something happens in Roth's life it soon enough finds its way to happening again in one of his novels.
Take Nathan Zuckerman, a fictional writer of fiction who has appeared in numerous of Roth's novels since his debut turn in 1974's My Life as a Man. Zuckerman wasn't only born, like Roth, into a middle-class Jewish family in Newark. He wasn't only, like Roth, a pupil at Weequahic High School. He is also the author of a Portnoy-style work of sauce and ribaldry, Carnovsky, a book that shocked his elders and betters quite as much as anything published by Roth himself. How not to confuse character and creator?
Or take Roth's second wife, the actress Claire Bloom. In 1996, two years after their divorce, she published Leaving a Doll's House, a memoir in which she accused her former husband of harbouring 'a deep and irrepressible rage toward women'. Roth was 'stunned by the book', writes Pierpont. And perhaps he was, though within a couple of years he had transformed what Pierpont sees as Bloom's betrayal into I Married a Communist, a rage of a novel about a highly-strung actress whose neuroses prompt her to expose her husband as that titular leftie. How not to conflate story and life?
Write about what you know, would-be novelists are told. No one has cleaved to that wisdom more than Roth. As he says in his sort-of memoir, The Facts, his novels have focused obsessively on the same ineluctably autobiographical subjects as his father's dinner-table chat: 'Family, family, family, Newark, Newark, Newark, Jew, Jew, Jew.' But by writing about what he knows, the monkish and solitary Roth (Pierpont is good on just how monkish and solitary Roth has been down the years) has come to know himself all the better. He hasn't so much written about himself as written that self into being. Little wonder that his novels so often work to question and complicate the very idea of individual existence. Little wonder, too, that Pierpont is at pains to point out she has not written a biography.
Which doesn't mean Roth Unbound is anything other than a very fine book. Fans of Pierpont's work in the New Yorker (I count myself as one) may miss the satin sheen of her feature-writing prose, but they really ought not. As Roth's not-quite friend, not-quite rival John Updike more than once proved, a book is too grand a thing for the continuous sustainment of a spun-sugar style. The results can sate without quite satisfying. (Roth, incidentally, has great fun with Pierpont wondering whether he should have written a more upfront, Updike-like series of novels: 'Rabbi Run, Rabbi Redux, Rabbi is Rich.')
And anyway, Pierpont more than makes up for her comparative baldness of style with the brilliance of her readings. It's not just that her overview of the high- and low-points in Roth's career is pretty much spot on (she awards the joint number-one spot to Sabbath's Theater and American Pastoral, while coming down hard on the early Seventies crisis that was Our Gang, The Breast and The Great American Novel). It's that she manages to combine an almost Leavis-like talent for close reading with a very un-Leavis-like ability to locate works in the wider world of history and culture. She has a good ear, too. Auden said that a good critic is no more than a good quoter, and Pierpont has a faultless eye for quoting what she calls 'the abracadabra of [Roth's] writing'.
In Roth's last great novel, 2007's Exit Ghost, he has one of his characters tell Nathan Zuckerman that literary biography is nothing more than a game for poisonous chancers. These people, she says, just want '[t]o expose the writer to censure. To compose the definitive reckoning of every last misdoing. Destroying reputations is how these little nobodies make their little mark.' A big somebody, Pierpont has written a definitive reckoning that is nothing like that. Roth Unbound exposes its subject to nothing but judicious adoration. It may be that Pierpont, who in her introduction describes Roth in Falstaff-like terms ('he's as funny as you might think from his books, but he makes people around him feel funny, too'), has been charmed into submission by her subject. But even if everything he has told her is as much of a put-on as the po-mo identity games he plays in The Counterlife or Operation Shylock, you need to read it. You don't have to wait for the biography.
Christopher Bray is the author of 1965: The Year Modern Britain was Born, to be published in April by Simon & Schuster. (Order this book from Amazon(UK).)
Roth Unbound: A Writer and His Books, by Claudia Roth Pierpont, is published by Jonathan Cape. (Buy this book from Amazon(UK).)
Picture by: Joe Tabbacca/AP/Press Association Images
To enquire about republishing spiked's content, a right to reply or to request a correction, please contact the managing editor, Viv Regan.