Jack Monroe: pleb-lite for Guardianistas
'Recessionista' Jack Monroe is a hero of the thrift-obsessed middle classes, not the poor.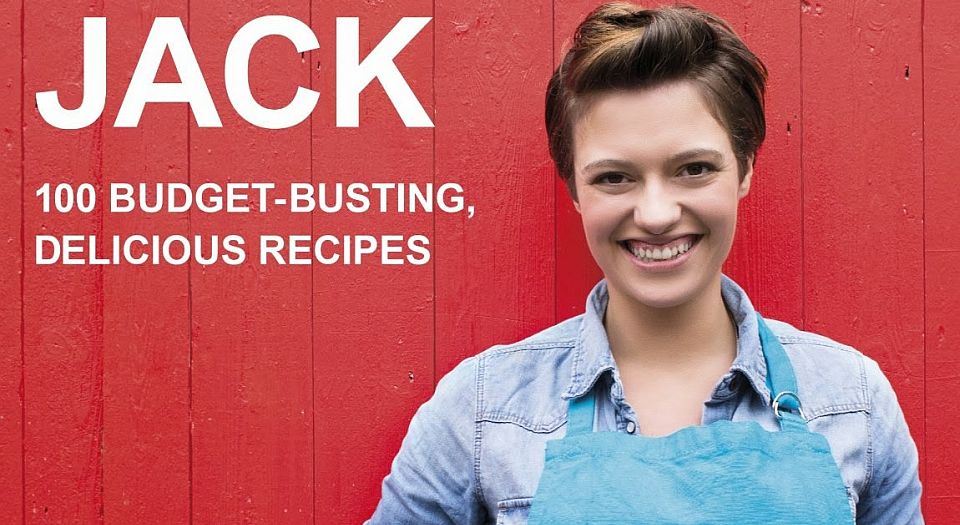 Less than a year ago, Jack Monroe was a hard-up, out-of-work single mother, feeding her son on £10 a week and blogging her recipes to help other people in her predicament eat well on the cheap. This inoffensive cook-turned-writer has now become a veritable media celebrity, and a divisive one, too. She's praised and decried in equal measure: a hero to the quinoa-munching liberal elite and a target of vitriol for lairy right wingers.
This week saw the latest chapter in the left-right battle over Monroe. On Monday night she appeared as a panellist on Channel 5's elegantly titled The Big Benefits Row: Live, which brought together a selection of rentagobs from across the political spectrum to stage a panto-style debate on the subject of the welfare state. Monroe clashed with former Conservative MP and seasoned left-baiter, Edwina Currie, who insinuated Monroe didn't come from as humble a background as she made out by tweeting the obituary of Monroe's well-to-do grandfather before the show and alluding to it on-air. Monroe shot back, labelling Currie 'scum' in an online open letter. The leftish media machine soon leapt to Monroe's defence.
This sort of spat seems to unfold every time Monroe does anything moderately noteworthy; her appearance in a Labour Party campaign video, her contract with Sainsburys and her cook-book deal all stirred up the same intolerable back and forth. The Daily Mail's Richard Littlejohn deemed Monroe's time on the breadline a 'lifestyle choice', while others pontificated about her upbringing, her somewhat extravagant choice of kitchen tiles and the ambiguous involvement of her son's father. And time and time again, Guardian scribes and the rest of the right-on rallied behind her, insisting these frothing neoliberals were using Monroe as a hapless vehicle to lambast the poor as 'barbar[ic], self-induced and deserving of punishment'.
But what Monroe's cheerleaders fail to recognise, as they attack their opponents for their pleb-bashing rhetoric, is that their embrace of Monroe only illustrates how aloof they are from the experience of Britain's poor people and exposes their deep-seated prejudices towards them.
For these cosseted commentators, Monroe's plight embodies the unholy trinity of modern leftist values – thrift, subsistence and health. They see in her story the proof that economic growth is not only impossible but actively undesirable and that on a planet of depleting resources we must all put up with our lot. Before the brunt of the recession was fully felt and the Guardian rightly became a bit antsy about celebrating destitution, it published articles actively willing the downturn on. In 2007, one columnist suggested that a recession could be a blessing in disguise. Having less cash would, he enthused, save us from the soul-sapping 'wastes of consumer frenzy', and our decreasing ability to produce, grow and burn fossil fuels would ward off 'ecological collapse'.
Then, of course, there's the left's long-standing bemusement with the working class's penchant for the fattier, tastier and easier-to-prepare foodstuffs. As such, the Guardian's Zoe Williams thought nothing of suggesting in a recent column that a return to Second World War-style rationing might be an attractive means of getting the salad-dodging wretches to eat properly. If Williams had her way, Jack's famous 9p-a-pop kidney bean and carrot burger would be foisted on the masses by government directive.
Despite having long abandoned working-class interests, modern leftists still like to pretend they're down with the grubby little people. To this end, Monroe serves as the perfect bridge between the kale-crazed cosmopolitan elite and the Tesco-value masses they, on occasion, like to get all misty-eyed over. This tatted-up, Labour-supporting, openly gay single mum is pleb-lite for Guardianistas – a poor person without all the saturated fat, the uncouth behaviour and the dreaded social conservatism.
The glaring truth, however, is that far from being a portal into working-class strife, the austerity chic Monroe embodies is the sole preserve of the middle classes: her recently released cook book will likely be the gift-of-choice for Hampstead housewives rather than hard-up single mums. Far from being the 'face of modern poverty', she's the wet dream of well-to-do foodies.
Tom Slater is assistant editor at spiked.
To enquire about republishing spiked's content, a right to reply or to request a correction, please contact the managing editor, Viv Regan.