The real gentrification of EastEnders
The working-class soap has long been colonised by middle-class concerns.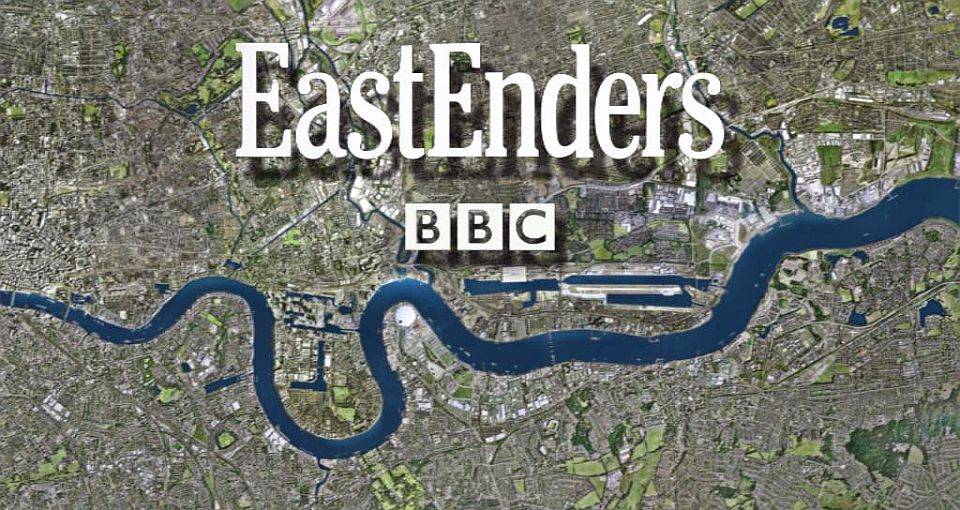 The claims of the BBC's flagship soap opera, EastEnders, to be a realistic portrayal of anything, let alone working-class London life, have always had to be taken with a lorry load of salt. Where in the UK, for instance, is washing-machine ownership, even if on the never-never, so non-existent that everyone ends up using the launderette? And how likely is it, let alone possible, that everyone living on a square in one of the most vibrant cities on Earth only works in and around that square? It's as if commuting never happens, which given EastEnders' characters' aversion to leaving E20, lest they end up on The Bill or 'starring' in an ill-fated musical, it probably doesn't.
Still, it's meant to be a fiction, not a documentary. Disbelief is left at the door as viewers are invited into an idealised quasi-village community, where everyone knows one another's business, not to mention one another, and celebrates and commemorates together, usually at the great British local, the Queen Vic. It's never been realistic, but then people wouldn't want to watch it if it was. A soap opera founded on the absence of local community, rather than its mythical presence, sounds about as appealing as a night on the webcam with Leslie Grantham.
Not that EastEnders' fictional core has stopped its executive producer Dominic Treadwell-Collins from bemoaning its lack of realism. Speaking to TV listings mag Radio Times, Treadwell-Collins said that EastEnders 'should feel more like London'. He continued in this vein: '[EastEnders] has been frozen in aspic for too long. Sharon [one of the characters] said recently that she's looking to be a landlady and as a result you'll see the edges of Shoreditch creeping into EastEnders. It's got to reflect the modern world.'
As various reports have now pointed out, the square in London on which EastEnders' Albert Square was based, Fassett Square in Hackney, is now a largely gentrified, hipsterish area, full of artfully rough-and-ready, wood-heavy coffee shops, and Old Man-style boozers, just without the actual old men. It's a long way from the Fassett Square of the 1980s. Houses now sell for over £700,000, cafe-bistros serve grouse, and Movember never ends. That's the reality that EastEnders denies. And, according to Treadwell-Collins, it needs to catch up. A raft of new characters – 'to better reflect the ethnic make-up of the city' – are planned, as is a hip new set.
Much mirth has greeted Treadwell-Collins' announcement, with countless commentators imagining what a gentrified, hipster-ridden Albert Square will feature, from ironic cap-wearing dolts searching Bianca's stall for vinyl, to craft-beer quaffing and electronica at the Queen Vic. But alongside the ridicule, the response has been infused with guilt, too, as if the proposed gentrification of EastEnders has provided an occasion to mourn real-world gentrification. In this telling, Treadwell-Collins is the well-to-do incomer, pushing house prices out of the range of the locals, turfing them out of their pubs (and into the arms of the local Wetherspoons), and transforming the local caff into a pseudo street-food retailer. As one commentator argues: 'What will be gained from introducing the flotsam and jetsam of gentrified Hackney, who are without fail emptier and more worthless than even the worst soap character, I do not know… I suspect the most accurate aspect of the new world order will be well-to-do wankers still trying and failing to bend their tongues around tewtally authentic inner-city accents.'
But here's the twist to the tale of EastEnders' gentrification. This most worthy of soaps, right from its launch in 1985, was not only a fictional, disbelief-suspending vision of a working-class East End, complete with a specious strand of the Krays' myth; it was also, in a profound way, always gentrified. It's just that it wasn't buildings that were being colonised by the well-to-do and middle-class, it was the working class itself. That is, EastEnders' fictional denizens, working-class in appearance, were figuratively bought up and occupied by the concerns of the well-to-do and middle class; they were transformed into mere ciphers for the opinions and agendas of campaigners, charities and politicians.
This was, and still is, the biggest problem with EastEnders: it may be relatively rundown in appearance, but in plot, story and character, it has always been far too gentrified. It seemed to turn a putative representation of working-class life into a means to educate the masses, to raise people's awareness, to teach 'them' what 'we', the right-thinking classes, think 'they' ought to know.
Think of the big EastEnders storylines. They almost always involve big ishoos, be it domestic violence, getting yourself checked out for possible cancers, or that fun-time staple, child abuse. These aren't the concerns of so-called real people; they're right-on agendas pursued by politicians, campaign groups, and the 'respectable' press. As an EastEnders' producer said of one its myriad child-abuse storylines, we are 'working very closely with the NSPCC so that this subject is accurately and sensitively portrayed. EastEnders is a contemporary drama which aims to tackle and reflect real-life issues together with raising awareness of the sensitivities that sometimes accompany them.' That doesn't sound like a drama, it sounds like a public-service announcement.
One character captured this ideological gentrification in microcosm: Mark Fowler. Played originally by David Scarboro as a bequiffed delinquent, determined to add a bit of James Dean cool to gloomy Walford, Mark came as close to EastEnders gets to sexy. But, for the script writers, that didn't feel right. No, they wanted Mark to be a racist – after all, he was white and working class – which would then give them an opportunity to teach the audience about racism. But Scarboro refused to play Mark as a racist, on the grounds that it wasn't in character, and it was this refusal that was to lead to him being effectively sacked in 1987 (Scarboro himself sadly committed suicide in 1988). Incredibly, EastEnders not only bought Mark back in 1990, with an actor, Todd Carty, prepared to acknowledge his black-shirted past, but, with the then-Tory government hyping up the threat of AIDS as part of its moralistic assault on people's sex lives, they also made him HIV positive. That's right, a straight, monogamous market trader who was never an intravenous drug user had contracted a virus largely confined to multi-partnered homosexuals and intravenous drug users. Little wonder Mark II, permanently sporting a leather jacket and furrowed brow, turned out to be one of the most ineffably tedious characters in soap history. He was less a character than an advert for safe sex.
In many ways, the explicit gentrification of EastEnders might actually increase its verisimilitude (not that that's the point of drama). After all, given that EastEnders' storylines have often been subordinate to the agendas and concerns of the right-thinking classes, it makes sense to start filling it with characters drawn from this culturally powerful strata. Because if EastEnders' writers are serious about making the show reflect reality, better a right-on hipster spouting right-on advice about bullying or recycling than some hollow-sounding Cock-er-nee caricature.
Tim Black is deputy editor of spiked.
To enquire about republishing spiked's content, a right to reply or to request a correction, please contact the managing editor, Viv Regan.