No, sugar is not the new tobacco
It's time we exposed the BS of the hysterical anti-sugar lobby.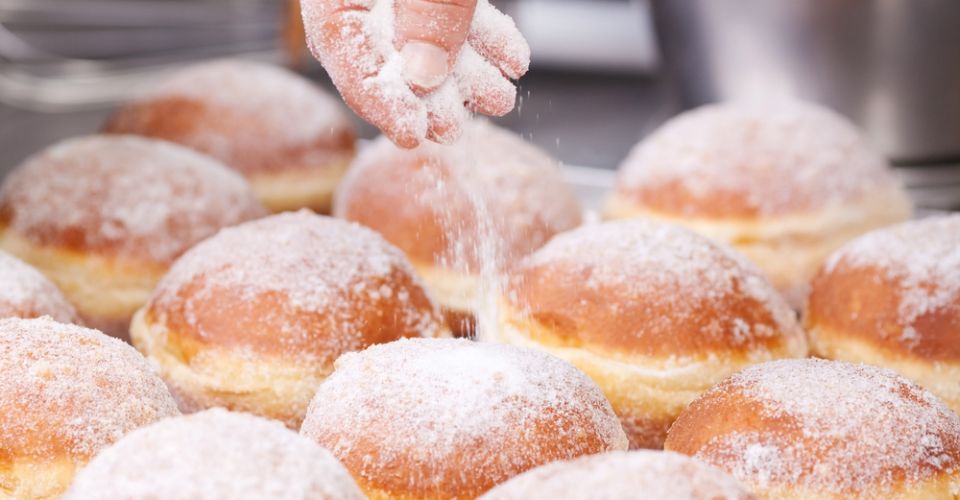 'For alcohol, tobacco, for street drugs, we have rehab and we have laws. For sugar, we have nothing. Until we have something, how can you blame the obese?'
So there you have it. Sugar rots your teeth. And launching a war on sugar rots your brain. That certainly seems to be the case with Dr Robert Lustig of the University of California, San Francisco. If he has any valid scientific points, they are drowned in the treacle of his anti-sugar propaganda.
Lustig was one of the stars of a particularly tendentious edition of Channel 4's current-affairs show, Dispatches, titled 'Are you addicted to sugar?'. Normally, we at spiked have better things to do than point out all the egregious errors in a single television programme. But this episode of Dispatches did such a good job of scooping up all the current prejudices around sugar and health that it would be a shame not to.
The programme opened with the claim that British people are the fattest in Europe (no, it's Hungarians, according to the OECD) and getting fatter (no, obesity rates seem to be heading downwards in the UK). Then the reporter, Antony Barnett, asked: 'Is it really our fault?' Because ultimately, the theme of this programme was that the food industry is killing us.
It was the insinuation in almost every line. The obesity crisis is blamed on a lack of exercise and bad diets, said Barnett, but what if it is sugar that is making us fat and wrecking our health? On average, we eat 36 kilogrammes of sugar per person each year, he said, most of it 'hidden'. It's an interesting term, 'hidden sugar'. What it really means is that sugar is an ingredient in our food, but it adds a connotation of skulduggery. In reality, sugar is about as hidden in chocolate, fizzy drinks, sweet desserts and sickly sweet breakfast cereal as flour is hidden in bread.
We were then introduced to a family who would try to cut down their sugar intake under the watchful eye of nutritionist Katharine Jenner. Here was another sleight of hand. Yes, Katharine Jenner could be described as a nutritionist, but in reality she's a food campaigner and has been for years. Nonetheless, we were then treated to her expert opinion on the food industry's attempts to find a 'bliss point' of sugar, fat and salt in our food that would make us eat more of the industry's products.
And so we were introduced to the notion of sugar as addictive. Barnett went to have his brain scanned while he consumed a sugary chocolate drink; then we were shown how the reward centres of his brain lit up in the presence of sugar. Is sugar addictive, like hard drugs? Unfortunately, Barnett didn't really get the answer he was after. The neuroscientist he spoke to, Dr Ciara McCabe, told him: 'Food doesn't release or block different neurotransmitters the way cocaine does. So we know cocaine blocks the dopamine transporter, so it increases dopamine in the brain. As this stage, we're not sure how food interacts with that system.'
Never mind: Barnett just added a voiceover to say that 'while scientists disagree' over the effect of food on the brain, 'they know it activates the same reward centres in the brain as alcohol, cocaine and heroin'. So why bother asking an expert? As it happens, a more obvious logic would be to say that humans evolved reward centres in our brains to encourage us to consume food – and then humans discovered that these various drugs also stimulated them to an even greater degree. Clever old us.
Having whizzed through a series of familiar anti-sugar tropes, Barnett then met a couple of heroes of the anti-sugar brigade: Lustig, whose monomaniac rantings about sugar have made him something of a celebrity on YouTube, and Dr Mike Rayner, an academic from the University of Oxford who preaches full-time about soda taxes – a 'no brainer' for governments, he says – and part-time about God (you can read his sermons here).
Lustig and Rayner were, like Jenner, presented as neutral experts. Yet all three are leading lights in the new campaign group Action on Sugar. Meanwhile, a genuinely well-respected expert, Professor Ian Macdonald, was presented as little more than a corporate shill.
Professor Macdonald of Nottingham University leads the committee of experts that advises the UK government on policy around sugar. Macdonald argued in the programme that there was no special cause for alarm in regard to sugar, other than that it makes the consumption of excess calories easier. But Barnett was soon drawing our attention to Macdonald's fully disclosed payments from industry: research money from Coca-Cola and a small honorarium – apparently about £6,000 per year – for advising confectionery giant, Mars.
Macdonald was admirably patient in the face of Barnett's innuendo, agreeing that it was a reasonable question to ask about his funding creating the possibility of a conflict of interest, but making clear that he was not the kind of person who could be bought by anyone. It seems a reasonable point: why would an academic, who presumably got into the field of medical research because of a passion and interest in the subject and a desire to improve human health, sell his reputation down the river for 500 quid a month?
But this interview was followed by the most incredible punchline from Barnett. Wandering across London's Millennium Bridge, he claimed that the sugar debate was deeply divided between the industry on the one hand and the health experts on the other. Never mind that we had just seen him speak to one of the country's leading experts on sugar who argued that it was not a particular problem. The implication was that Macdonald and some of his colleagues on the sugar advisory committee were the industry because they had at some point taken some money from food firms.
Just to confirm the point, Barnett signed off with a now familiar question: Is sugar the new tobacco?
So there you have it. One programme managed to encapsulate all of the prejudices and tactics of public-health campaigners: we eat too much sugar; it makes us fat and diabetic; food manufacturers are surreptitiously stuffing sugar into our food even though they know sugar is unhealthy; they are doing this because sugar is addictive and will get us hooked on the industry's products; we need to regulate sugar through taxation and even legislation; and anybody who tells you otherwise – even a widely respected expert – is only doing so because they have been corrupted by the untold wealth of Big Food.
The only thing that is being corrupted here is the public debate about health and our ability to make our own choices about how we live.
Rob Lyons is associate editor at spiked.
Picture: racorn/Shutterstock
To enquire about republishing spiked's content, a right to reply or to request a correction, please contact the managing editor, Viv Regan.