Christmas joy for 99p? It's possible
Eco-snobs hate them, but poundshops are a wonderful source of wacky gifts.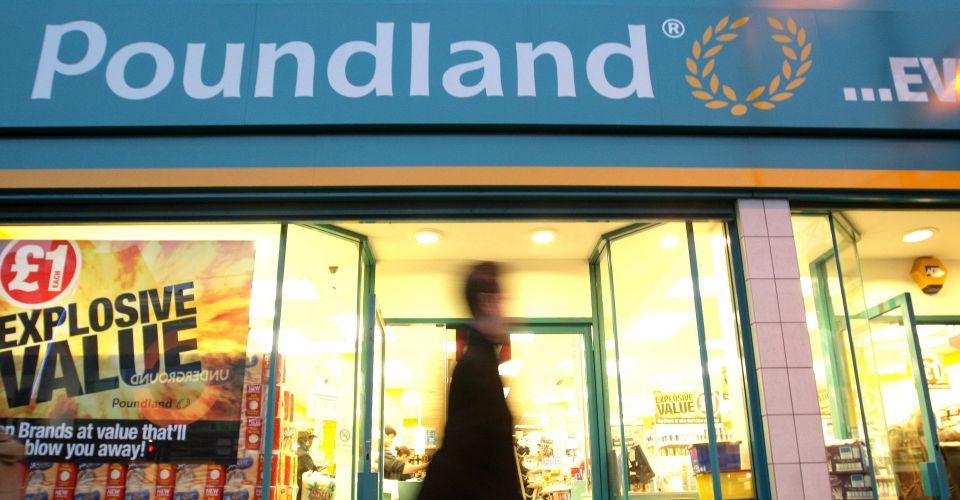 For the past two years, my neighbours and friends have gathered together for a pre-Christmas meal. Now Christmas wouldn't be Christmas without presents, but nobody wants to break the bank, especially when there's a big group to buy for. So I've taken on a new job: Poundshop Santa. Exploring the price-themed stores of my local high street in Peckham, south London, I create a lucky dip of goodies for the local children, aged between 25 and 45.
Peckham is particularly well served for the pound-conscious buyer. There are the big chains, like Poundland and Poundworld. There's a local favourite, The Mighty Pound. And there's the competitors who like to slice a little bit off, like The 99p Store, and new rivals that take the logic further: The 98p+ Shop.
Poundshops are often treated with scorn, seen as a symptom of poverty-stricken Britain. But actually they're a neat trading idea: don't worry when you come in here, everything is precisely a quid (or a Euro, if you're in Ireland). They must be cheaper to run, too, by removing the need for shelf-edge pricing.
You don't need to be skint to appreciate a poundshop. Many of the basic items are significantly cheaper than the equivalents in a supermarket – toiletries, food, tools, lightbulbs, you name it. If you like to roll a cigarette, why pay 70 pence for a pack of papers or a pound for a lighter when you can get five of each for a quid at the poundshop?
But elsewhere in these stores, you can find all sorts of wondrous nik-naks. Matching red postbox salt-and-pepper sets? A pound. Solar-powered scientific calculator? A pound. Huge roll of Christmas wrapping paper? A pound. A 'Keep calm and jingle all the way' mug? A pound. Lots of options to fill those stockings.
But that's not really what I'm after when I'm playing Poundshop Santa. Because in among the surprisingly nice items are objects of fabulous naffness. No fretting about branding or accurate English translation, here, just the finest Chenglish. For example, a pirate set (a toy for ages 3+, or the perfect accessory for every 27-year-old rum fiend, me hearties) is emblazoned with 'Completely new to come in to the market!' and described as 'new venturesome'.
Then there's the automatic bottle opener, which is 'concise and elegant easy to operate' and comes with the following instructions: 'Place opener on bottle, push opener downwards, litt and brink!' Or there's that bottle of scent for the one you love, looking a dead ringer of a bottle of Hugo, but spelt 'HOGQ' (from Belarus, apparently). There's something here for everyone, from the astonishingly gaudy to the hilariously useless.
This kind of stuff is perfect as a stocking-filler. They're not real presents, just funny little things that give the recipient something to tear the wrapping paper off. It might be a small but useful thing, it might just be laugh-out-loud funny tat that will end up in the bin in a week's time. That pound is really buying a moment; anything else is a bonus.
For Christmas killjoys, however, this is all a dreadful waste. The poundshop is one of the preeminent examples of our throwaway society, they say, where we waste Mother Earth's precious resources just to raise a smile on Christmas Day. Indeed, for some miserabilists, giving gifts at Christmas is a sure sign of planet-wrecking insanity. As one green writer put it recently: 'To service this peculiar form of mental illness, we must wear down the knap of the Earth, ream the surface of the planet with great holes, fleetingly handle the products of that destruction, then dump the materials into another hole.' Never mind all the complex reasons people buy gifts, from maintaining family harmony by keeping Auntie Brenda sweet to finding that perfect memento of love for your nearest and dearest; no, apparently we're all just victims of corporate culture or addicted to the need for a short burst of materially induced, neurological activity. Bah, humbug!
Some people are more concerned with the potential hole in their pockets left by Christmas gift-buying than they are about holes in the ground. In this regard, the poundshop is a winner. Paying a pound for something which may or may not last till New Year's Day is so much better than paying a small fortune for the rubbish available at the now ubiquitous Christmas markets, where stressed-out gift buyers, bereft of gift-buying inspiration, part with hard cash for artisan crap. Wooden ornaments chiseled from eco-friendly reclaimed timber? Bath oil and shampoo produced only from organic ingredients, never tested on animals? It won't cost the Earth, but it will cost an arm and a leg.
Buying gifts can be a real pleasure – watching them being opened even more so. Ignore the grumpy, latter-day eco-Scrooges. And maybe don't buy your partner that special Christmas gift from Poundworld – it might send the wrong message. But far from being miserable temples to austerity, poundshops can be a great source of Christmas fun.
Rob Lyons is associate editor at spiked.
Picture: Dominic Lipinski/PA Archive/Press Association Images
To enquire about republishing spiked's content, a right to reply or to request a correction, please contact the managing editor, Viv Regan.