Even quacks must have free speech
Michael Fitzpatrick slams the campaign to ban a wacky health mag from shops.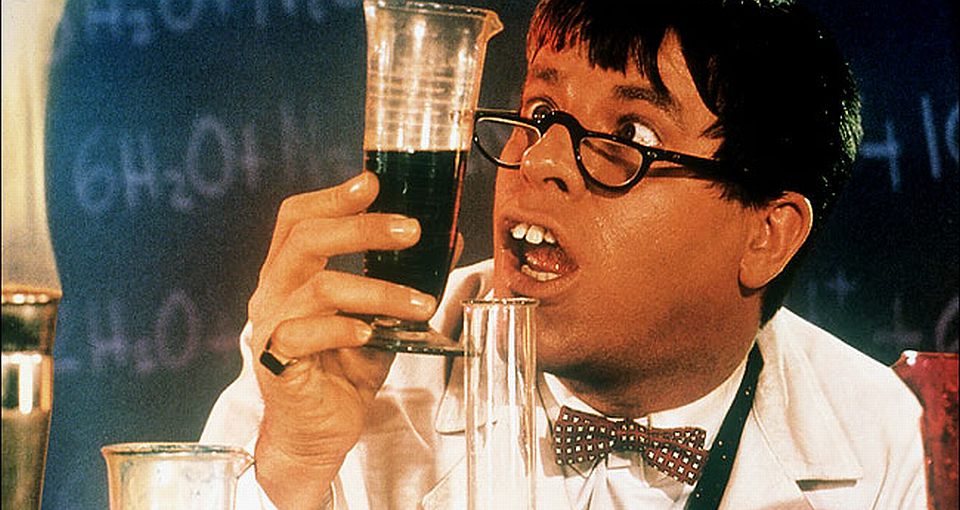 British science campaigners are demanding that retailers stop stocking the alternative-health magazine What Doctors Don't Tell You (WDDTY) because it publishes pseudoscientific and misleading articles – but any attempt to censor or restrict the distribution of this fundamentally silly magazine is misguided and unjustified.
Simon Singh, who like me is a trustee of Sense About Science, the British charity that promotes public understanding of science, has indicated support for this campaign. I regret to say that on this issue I part company with him. Simon has claimed that 'it's not a free-speech issue – it's about public health and responsibility'. But this is very much a free-speech issue. No matter how stupid or irresponsible WDDTY's articles are, it is an important matter of principle that we uphold its right to publish and distribute them. We in turn insist on our right to challenge and to expose what we consider are its stupid and irresponsible articles. Let the public decide.
I am very familiar with the nonsense published by WDDTY. Ten years ago I challenged its editor over her support for claims of a link between the MMR vaccine and autism.
Science blogger Matthew Lam accuses WDDTY of misusing scientific evidence and language and of providing ill-informed advice about breast cancer in a feature about the film star Angelina Jolie, who recently underwent a double mastectomy. But WDDTY is not a scientific journal – it is a popular magazine that promotes cynicism about conventional medicine and credulity towards alternatives. The misuse of scientific evidence and language is routine throughout the media: the quoting of pseudoscientific 'factoids' has become a feature of popular entertainment. Accusing WDDTY of being unscientific is like accusing the Beano of lacking literary merit.
Indeed, the misuse of scientific evidence is a much bigger problem in the mainstream of public health and the serious press (not to mention in scientific publications) than it is in supermarket magazines and tabloid newspapers. Following the example of breast cancer, the official UK leaflet promoting mammography has recently been withdrawn and redrafted following a long campaign by scientists and doctors and patient representatives who claimed, rightly, that it misrepresented the risks of screening to the detriment of women's health. A recent pamphlet by Jamie Whyte exposed the flaws in the use of scientific evidence in a number of areas of policymaking: minimum alcohol pricing, passive smoking, global warming and happiness. Activist scientists concerned about the abuse of evidence and ill-informed advice would be well advised to turn their attention to serious issues of so-called 'evidence-based policy' rather than trying to crush the marginal eccentricities of WDDTY.
Lam moves briskly from suggesting that we should 'explain, expose' the pseudoscience of WDDTY to 'the next mode of action': complaining to 'stockists in an attempt to have it removed from the shelves' (apparently Waitrose and Sainsbury's have already obliged). Lam justifies this drastic measure (he offers a model letter to be sent to retailers) on the grounds that there seems to be 'no limit to the amount of pseudoscience, alternative therapy bollocks, infiltrating itself into the minds of many unsuspecting souls'. From Lam's condescending perspective, the general public and readers of supermarket magazines are mere passive dupes of propaganda who need the protection of an enlightened elite. But this 'not in front of the children' approach is no way to deal with scientific controversy.
One of the few positive developments from the MMR wars was the recognition that members of the public were quite capable of distinguishing between the pseudoscience of the anti-MMR campaign and the serious science supporting the childhood immunisation programme – once this was properly presented to parents by doctors and nurses. The steady improvement in uptake of MMR over the past decade confirms the success of the strategy of openly discussing the issues of controversy, rather than attempting to suppress debate by measures of censorship.
A conference organised by WDDTY at the height of the MMR scare illustrates the value of dealing openly with pseudoscience. Arranged in a lecture theatre at the prestigious University College Hospital in London, the conference featured prominent anti-MMR campaigners and the editor of WDDTY, Lynne McTaggart, and was well attended by parents. I attended with Professor David Elliman of Great Ormond Street Children's Hospital and Dr Helen Bedford of the Institute of Child Health, two of Britain's leading experts in childhood immunisation. Though the organisers allowed us a few brief responses to questions, their refusal to engage in any serious debate appeared defensive and lacking in confidence. Though WDDTY continued to promote anti-MMR features, its campaign lost momentum and there were no further conferences.
Rather than trying to restrict the circulation of WDDTY, I would favour its distribution to a wider public, all the better to expose the absurdity of its claims. For example, if more people were aware of McTaggart's 'seminal work of the New Age', The Field, I suspect that this would rapidly reduce the readership of her magazine. Apparently, this book 'explains that everything is connected at the Zero Point Field (ZPF), a sea of energy that reconciles mind with matter, classic science with quantum physics, and science with religion'. This sort of nonsense should be treated with derision – not as the occasion to send in the science cops.
Michael Fitzpatrick is the author of MMR and Autism: What Parents Need to Know (buy this book from Amazon(UK)) and Defeating Autism: A Damaging Delusion (buy this book from Amazon(UK)).
To enquire about republishing spiked's content, a right to reply or to request a correction, please contact the managing editor, Viv Regan.