Movember: Just say 'no' to the mo!
Movember underlines how narcissistic health campaigns have become.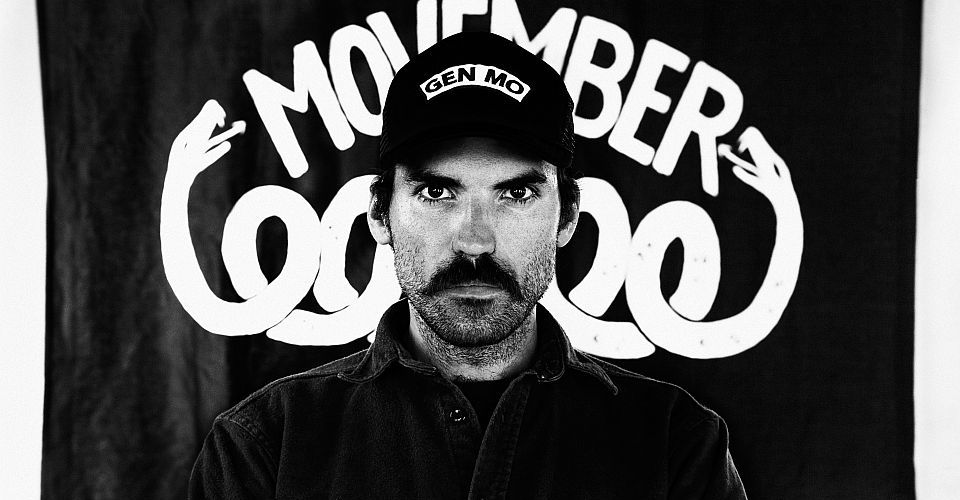 Movember, the annual campaign where men across the globe are encouraged to grow a moustache for a month to help battle prostate cancer and other male illnesses, really gets on my wick. Call it sour grapes from a baby-faced chap whose evident lack of testosterone precludes him from participating, but it's always struck me as both irritating and creepy.
It all began in Australia in 1999, when a group of lads decided over a few tinnies that the much-maligned facial accoutrement was well overdue a comeback. They decided to grow out their 'moes' that November (geddit?) and thought they might as well raise some money for charity while they were at it; presumably, the charitable aspect was so they had a decent enough excuse for doing it, in the days when sporting a tache either meant you were over 60, a biker, a weirdo, or perhaps all three.
Today, Movember is a truly international phenomenon. Profiting from the gestation of an incurably arch and yet worthy sensibility among today's youth, it's been embraced by ranks of young men looking for a suitably ironic way in which to broadcast how 'open' and 'aware' they are. Movember isn't just about raising money, oh no; it's also about raising awareness about illnesses that we chest-puffing blokes are too damn, well, blokey to talk about – much less get tested for.
Since it began, Movember has raised over £92million for various charities, but the campaign's website proclaims just as proudly that it has managed to convert plenty of us fellas to keep a constant check on our bodies. It somehow reckons to have generated '1.9 billion conversations' about men's health, but that's not all: 43 per cent of 'mo bros' have said they have become 'more aware and educated about the health risks they face' by taking part; 20 per cent said they've started having regular checkups; and 67 per cent say they've advised their mates to do the same.
So, 'what's wrong with that?' you may ask. While it may be annoying – resembling a month-long, hipster's-own Red Nose Day – isn't supporting a good cause, even with an ironic, furry smirk, in and of itself a good thing? Certainly, fundraising for medical research which could one day lead to people living longer is nothing to sneer at. But Movember isn't as much about championing a good cause as it is about obsessing with the self.
Indeed, the way in which fundraising has become so bound up with either self-improvement – running a half-marathon or a triathlon – or, indeed, self-defacement – shaving off your hair, or, in Movember's case, growing some more – has made it an increasingly attention-seeking, grandstanding activity. It's become in this sense a mere means of advertising one's own thoughtfulness, social consciousness and all-round goodness, either through a valiant display of one's physical commitment or more superficial, outward symbols. Movember is perhaps the most blatant example of this narcissistic trend – encouraging its participants to take selfies and upload them to their websites to record their soup-strainer's progress.
What's more, it compounds the idea, so often pushed on us by government-backed medical initiatives, that keeping an eye on one's health is a kind of moral obligation. In its bid to 'raise awareness' Movember is encouraging a generation of men, incidentally living in a time when the health risks affecting them are shrinking, to constantly feel for lumps and run to a doctor whenever a 'funny feeling' sets in. This is not to say people shouldn't be mindful of illness, but this trend has only helped to redefine life as what happens to us in between ailments, and before the inevitable end. To take risks with your body, or to stop worrying about it, has become something of a heresy.
For all its holier-, hipper- and healthier-than-thou posturing, there's something rather nasty about Movember. Indeed, the growing of an ironic tache in an effort to wrench men free of their doctor-dodging hang-ups seems to send up the starchy moustachioed gents of the past, who were altogether too macho to admit their fallibility. However, there's plenty these simpering 'mo bros' could learn from that old, less self-obsessed mentality, where people were too busy getting on with their lives – or perhaps, even enjoying them – to have time for such navel-gazing.
This November, say 'no' to the mo!
Tom Slater is assistant editor at spiked.
Picture: Movember UK
To enquire about republishing spiked's content, a right to reply or to request a correction, please contact the managing editor, Viv Regan.