Madeleine McCann: Why so many are still missing 'Our Maddie'
Six years on, what's driving the obsession with Madeleine McCann?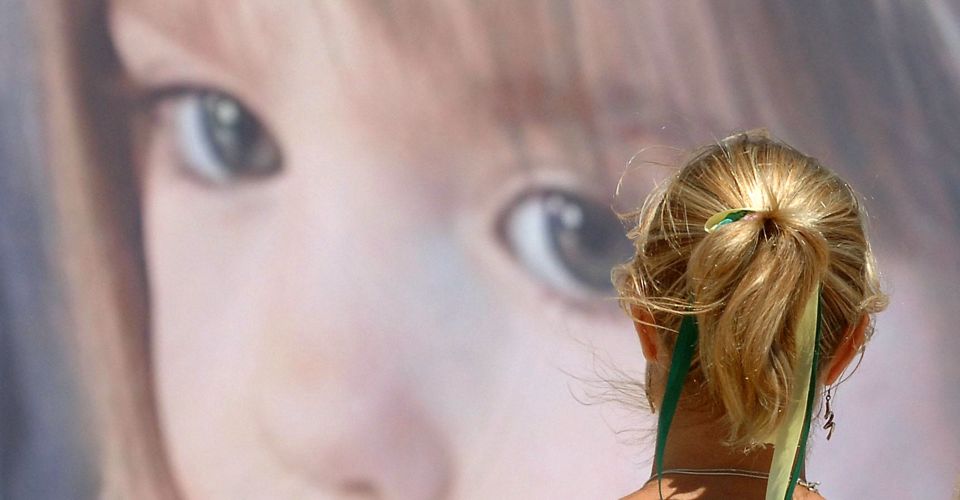 Here are the news headlines. Madeleine McCann is still missing. In a new Crimewatch special, the BBC has exclusively reported that Madeleine McCann has not been found, six-and-a-half years after the young British girl disappeared from her family's holiday apartment in Praia da Luz, Portugal. Her parents remain heartbroken.
In other developments, the team of Metropolitan Police detectives now running the high-profile re-investigation of the British three-year-old's disappearance have announced that they still have no real information about what happened to her. The police have also released new e-fit pictures of a man – brown hair, average build, aged 20-40 – they say they 'urgently' want to question. These images were first created five years ago….
Where is the news? What practical difference can any of this make? It is not too difficult to feel somewhat cynical about the apparent British obsession with Madeleine. Her case has rarely been out of the headlines since she disappeared in May 2007, with every sighting of a blonde child anywhere in the world seemingly reported as a 'new lead' before quietly being dropped. Her parents have become prominent public figures, appearing everywhere from the Vatican to the Leveson Inquiry. This week, Madeleine is once more all over the media, after the BBC Crimewatch special on the Met investigation that was plugged as a 'breaking news story' for the past week.
Yet throughout all of this, there has been no discernible advance in the actual investigation, no hard new evidence at all to sustain or explain the neverending story. In Portugal, where the disappearance and suspected abduction occurred, media reports and vox pops show widespread bewilderment at the continued British focus on the events of one evening six-and-a-half years ago. The Portuguese police have long since concluded what many feel but are reluctant to say: that she is most probably dead, and died on the day she went missing.
In Britain, too, some have now started to criticise what they see, with some justification, as the ongoing media 'circus' surrounding the case. But they have trouble answering the question: why Madeleine?
One shallow attempt at an explanation is to claim it is down to her middle-class professional parents and their media-savvy advisers – 'Team McCann' – who have spun the story so successfully. (If that were true, it would hardly be a scandal; if anybody has a reason to remain preoccupied with the case it is of course Kate and Gerry McCann.) Another cheap shot is, inevitably, to blame 'tabloid sensationalism' for keeping Madeleine in the headlines. That avoids the fact that the liberal 'serious' media has played a central part in promoting the circus from the start, as illustrated by the BBC clearing its schedules and news bulletins to re-promote the story this week.
There's far more going on here than Team McCann's spinning skills or morbid tabloid sensationalism. That would hardly explain how so many, from Downing Street and Fleet Street to Scotland Yard and across social-media websites, have apparently remained in thrall to the drama all of this time. Madeleine has been turned into a symbol, a sort of metaphor, of several trends in our society and culture.
Almost from the first, it was clear to some of us that there were two girls involved here. There was the real Madeleine McCann, the subject of the fruitless police investigation in Portugal. And then there was 'Our Maddie', a media creation with a name dreamt up by headline-writers but not recognised by her family. Over time, the imaginary 'Maddie' has taken over the story. The latest high-profile Metropolitan Police probe, with its vague theories and probably useless e-fits, looks less like a practical criminal investigation to find out what physically happened to Madeleine than a public-relations exercise, promoted by the BBC, to demonstrate that the British authorities and the public still care about Our Maddie.
This has become an ongoing focus for many in search of some sort of Shared Emotional Experience in the UK today. Ours is an increasingly atomised society, where old common traditions such as patriotism or religion have little hold and it has become rare to feel part of something larger than oneself. As a substitute, over the past two decades we have witnessed periodic national outbreaks of a sense of shared ersatz grief and loss around deaths and tragedies.
Most such outbreaks of 'mourning sickness' prove fairly short-lived; even the cult of Princess Diana appears to have lost its charm. But, perhaps because of her uncertain fate, 'Maddie' has become a peculiarly permanent excuse for indulging in a Shared Emotional Experience. After her disappearance, this led to many thousands of British households putting newspaper posters about the missing Madeleine in their windows, and football crowds and teams displaying her image, in a way that could have nothing to do with the real police investigation. Today it explains why the BBC Crimewatch special, scripted by the Met, was shown in primetime in the UK, not in Portugal. The police announced with delight that the response of the British public has been 'overwhelming'. The response is likely to have a lot more to do with emotionalism than new evidence.
Feeding into this is the way that 'Maddie' has been turned into the poster girl of the UK's burgeoning child-protection industry. A society in which many feel vulnerable and victimised by uncontrollable forces has become obsessed with the dangers facing our children. As Frank Furedi recently analysed on spiked, the defenceless child has become the all-purpose symbol of human frailty. And what more emotive symbol of vulnerability could there be than that of a three-year-old apparently taken from her bed while her parents dined nearby? Emphasising victimhood is the way that campaigners on all manner of issues claim moral authority today – which helps to explain why the McCanns have featured so prominently in the crusade to tame and sanitise the tabloid press.
All of these cultural trends around Maddie have been given shape and strength by the intervention of powerful institutions. The media, from the highbrow BBC to the redtop newspapers, have taken every opportunity to keep the circus on the road, in the hope of making an emotional connection with their audience. The Metropolitan Police, damaged of late by assorted scandals, have seized the chance to turn the Search for Madeleine into an image-polishing PR exercise, a rare opportunity to emphasise their sensitivity and professionalism in contrast to their Portuguese counterparts. The police have been more spinning than spun. Whether they can have any more hope than the Portuguese of solving the case seems almost beside the point.
And never far away is the political class, which can see the emotional tragedy of Our Maddie as a chance to unite the nation – something they can no longer achieve with politics or even wars. Thus New Labour prime minister Gordon Brown gave the McCanns government backing from the first, embracing them and helping to set up their widely publicised meeting with Pope Benedict in 2007. And soon after he replaced Brown, Tory prime minister David Cameron effectively ordered the Met to devote their stretched resources to a full-scale re-investigation of the case in Portugal – the sort of political intervention in dictating police priorities that would normally cause a stir, but the Opposition did not want to be seen questioning Cameron here.
There can be few who still seriously expect the story of Madeleine to have a happy ending. In fact, with so little practical progress, and so much cultural baggage now attached to the tragedy, there seems little immediate prospect of it having an ending at all.
Mick Hume is spiked's editor-at-large. His book, There is No Such Thing as a Free Press… And We Need One More Than Ever, is published by Societas. (Order this book from Amazon(UK).) Visit his website here.
To enquire about republishing spiked's content, a right to reply or to request a correction, please contact the managing editor, Viv Regan.