Stephen King: no longer scary
King's sequel to his Seventies classic, The Shining, is plodding and pedestrian.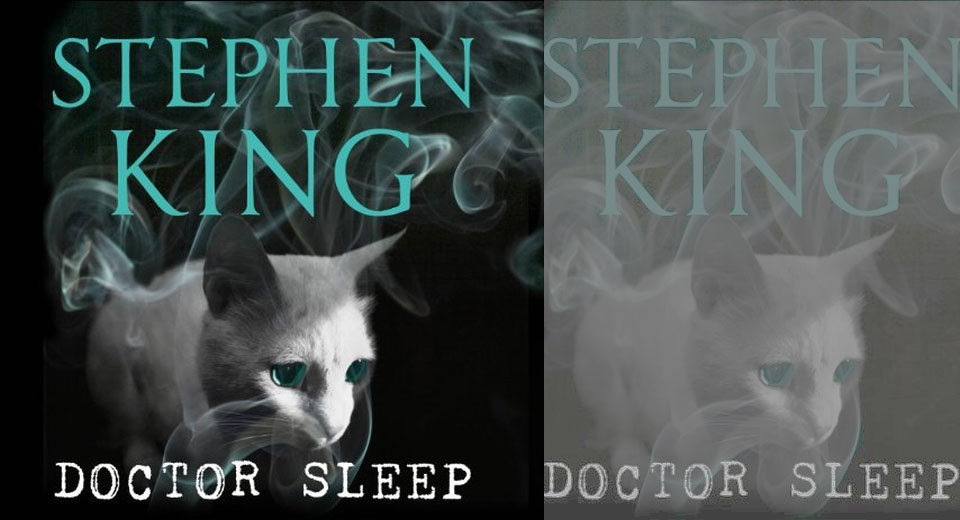 When Stephen King announced he was to publish a sequel to his novel The Shining, the hearts of fans gave as many lurches as leaps. The Shining (1977) is one of the most cherished and well known of King's novels, partly due to the Stanley Kubrick movie adaptation. Sequels are often disappointing and King's output has not been consistently good for a while. An author is in trouble when publishers routinely use 'a return to form' press quotes on his dust jackets.
In The Shining, troubled Jack Torrance accepts the position of hotel caretaker as a last resort after losing his teaching job. He, his wife Wendy and son Danny move into the isolated mountain hotel to maintain it while it is cut off by winter snow. Gradually, the evil presence of the hotel works to terrify the child and unhinge the father until conflict erupts in violence and madness.
King's two great talents are for inventing memorable characters and coming up with intriguing premises. His best work tends to rely on simple conceits which are followed to their logical conclusions with as little deviation as possible: what if a novelist were kidnapped by a psychotic fan (Misery); what if four boys went to find a dead body (The Body/Stand by Me); what if a supermarket were suddenly surrounded by a mist infested by monsters (The Mist)? In Pet Sematary, King's most disturbing novel, the premise is 'what if a grieving man were able to resurrect his dead son?'. It is a brilliant study of harrowing grief and misguided, lunatic hope, with the supernatural merely providing a framework which allows the drama to unfold.
In The Shining the premise is: what if an unstable man were to be trapped in a hotel with his family? At its heart, the drama of The Shining is three believable characters trapped together and subject to huge emotional pressure. The real drama is in the deteriorating relationship within the family – the fact that a haunted hotel acts as the catalyst is incidental. Jack Torrance is already sufficiently haunted by alcoholism, rage and guilt.
The Shining is a novel full of insights into marital estrangement, violence in families, alcoholism, and the effects of poverty. Kubrick realised this and for his movie he stripped out as much of the supernatural as possible (though he also had to lose much of the backstory which fills out the characters). Kubrick's story is of a man who is compelled by inner demons to destroy himself and his family, a humanistic interpretation of the story which King has always resented. In Doctor Sleep, King sets out to reclaim the Overlook Hotel's ghosts and Dan Torrance as participants in an overtly supernatural struggle between Good and Evil.
Doctor Sleep finds the adult Dan Torrance using his psychic power to assist the dying at a hospice. He is directed by the Powers of Good to assist a telepathic girl in a struggle to defeat a band of gypsy vampires who feed on the suffering of psychic children. No, wait! Come back! It really isn't as bad as it sounds.
The good news is that Doctor Sleep is not the boring, embarrassing or unreadable late-period King book it might have become, but it is – for anyone who has read a handful of later King books – entirely predictable. In a small New England town (check) a grizzled loner struggling with a dark past (check) is directed by the Powers of Good (check) to help a child with unimaginable psychic abilities (check) to battle representatives of the Forces of Evil (check), ending in an overlong climactic battle in which the two sides fight it out using magical powers (check).
The main characters of Dan Torrance and the girl Abra Stone are not fleshed out. Save for Concetta (a tough nonagenarian poetess) and Crow (a smooth-tongued villain), other characters remain ciphers. The settings are forgettable and King's prose has lost the crispness it had in early books. ('Nary'? 'Spied'?) The deus ex machina of supernatural agencies directing characters means that King does not have to tighten up his plotting as he can have characters act on intuition or use special powers. (I can't be the only reader who gave up on Needful Things when the omnipotent antagonist supplies a henchman with a magic invisible car.)
It is perhaps an indication of how far expectations have fallen that one finishes Doctor Sleep not with a sense of disappointment with such a predictable story but a feeling of relief that one didn't see a favourite disfigured by a sequel (the way Star Wars fans did with Lucas's prequels). King is a talented writer who has not written a wonderful novel in many years, perhaps not since Misery in 1987. He has written far too much – no novelist has 50 decent (let alone good) novels in him. Although evoking horror is an important component of King's talent, reliance on the magical and supernatural weakens his writing. Doctor Sleep confirms that King is at his best in short stories and novellas, where his problem with plotting and his reliance on deus ex machina do not intrude too much.
The Shining is a powerful novel full of arresting images, compelling situations and deeply human drama. It is not just a great horror novel; it is a fine novel by any standards. Doctor Sleep is insubstantial, pedestrian and painfully formulaic, showing all that is lazy and complacent about the author's worldview and his approach to writing. Is it necessary to have read The Shining to appreciate Doctor Sleep? It helps. It helps more to read The Shining and skip Doctor Sleep completely.
Alexander Adams is an artist and writer based in Berlin. His book The Crows of Berlin is published by Pig Ear Press. (Order this book from Pig Ear Press bookshop.)
Doctor Sleep, by Stephen King, is published by Hodder & Stoughton. (Order this book from Amazon (UK).)
To enquire about republishing spiked's content, a right to reply or to request a correction, please contact the managing editor, Viv Regan.