The new heart of darkness: Faversham
Great – my hometown is the latest focus of TV's search for human depravity.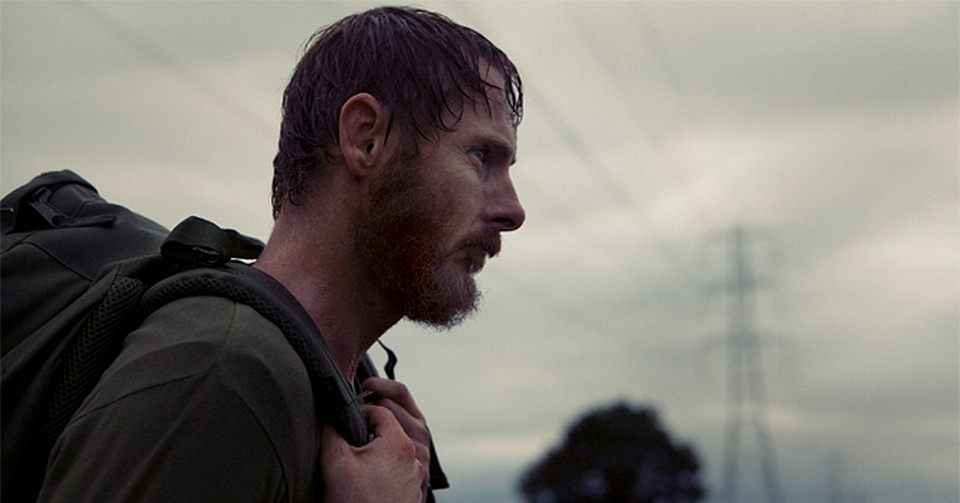 Suddenly my Faversham is in the news – apparently for all the wrong reasons.
My hometown, in Kent, England, serves as the location for a new Channel 4 drama called Southcliffe. 'Why should that be a problem?', you may well ask. Well, it's a gun-spree drama. And like all dramas about gun-spree mayhem, serial killers or serial child abusers, it incites a voyeuristic obsession with the dark side, the very dark side, of humanity.
Channel 4's press release for the four-part series that kicks off on 4 August says it will take the viewer on a voyage into the heart of darkness in Southcliffe, AKA Faversham. You, dear viewer, will be able to gape at 'the inexplicable chain of events at the dark heart of this mini-series', which 'shatters time and space for Southcliffe's inhabitants'.
Channel 4 likes dark. Time and again its PR handouts aim to titillate its target audience – the media elite – with promises of really dark stuff. So it helpfully reminds us that the writer of Southcliffe, Tony Grisoni, has a 'unique ability to convey darkness'. For his part, Grisoni insists that his drama does not 'moralise about' characters, and with a nod to the theme of redemption he says 'Southcliffe is an anthem to ordinary people's ability to reinvent themselves in the face of ultimate darkness'.
In this era of reality TV, when life imitates art, does Faversham have anything to worry about after being put at the heart of a very dark drama about killing? Sean Durkin, director of Southcliffe, claims to have immersed himself in Faversham to help him create the series' dark atmosphere. 'There was a palpable atmosphere [in Faversham]', he claimed. But then he did have to say something like that, otherwise he might as well have filmed the series in sunny Swiss Cottage. And just because some kind of atmosphere is 'palpable' in Faversham doesn't mean the town is doomed, or will be scarred for life by mysterious dark secrets.
One reviewer asks of Southcliffe, 'Does a harrowing new TV drama about a mass shooting go too far in blurring the line between fact and fiction?'. But of course, the attempt continually to blur this line is the principal aim of TV drama in the twenty-first century. As a famous philosopher once said, 'You couldn't make it up'. And no doubt at the end of each episode of Southcliffe the concerned sound of the voiceover will reassure us that 'if you have been disturbed by anything you've seen in this drama…'.
Meanwhile, back in Faversham the citizens are determined to demonstrate that they don't do dark. Our wordly wise mayor, David Simmons, has protested against Channel 4's defamation of our town's honour. 'The impression I got was that they were making a crime series like Midsomer Murders', he said. Clearly always on top of his brief, he added that 'we had no idea of the storyline'. Such refreshing naiveté in the face of the grim and dark reality peddled by the media!
But don't worry. Stories about Faversham facing a tourism backlash after Southcliffe are definitely overdone. As Grisoni graciously reminded us dwellers of the dark heart of Kent, we will be able to 'reinvent ourselves in the face of ultimate darkness'. That is, we could make a selling point of our 'palpable' atmosphere, where tourists addicted to human depravity will have the opportunity to go on a tour of our darkest sites. Already there are signs that Faversham may well turn into a place of pilgrimage for serial killers and their fanboys, and the filming of Southcliffe has allegedly pumped £500,000 into the local economy. Are you also a small town that wants to make a splash? Then go dark; human depravity is all the rage.
Frank Furedi is a sociologist and commentator. He is the author, most recently, of Moral Crusades in an Age of Mistrust: The Jimmy Savile Scandal published by Palgrave Macmillan. (Order this book from Amazon(UK).) Visit his personal website here.
To enquire about republishing spiked's content, a right to reply or to request a correction, please contact the managing editor, Viv Regan.