Who's afraid of lobbying?
Lynton Crosby the lobbyist is not the problem - it's Lynton Crosby the adviser.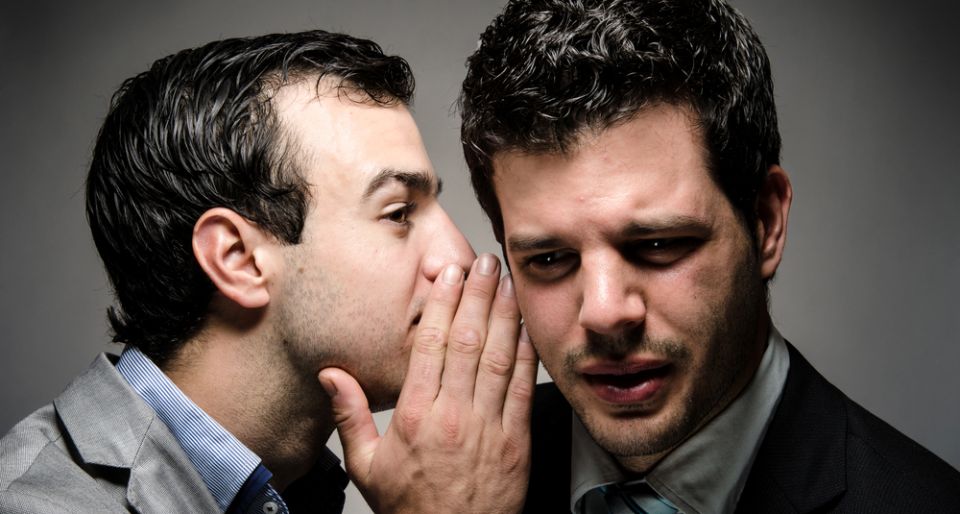 Back in February 2010, Conservative Party leader David Cameron was still basking in parliamentary opposition. Unsullied by actually being in office, untainted by anything approaching experience of government, this was his chance to act holier than Brown, whiter than Labour. Reversing the roles enjoyed by Tony Blair's New Labour opposition and John Major's rancid Tory government in the mid-1990s, the Tories were now the anti-sleaze party and, this time, it was their turn to clean up government.
So Cameron made his play. 'There is another big issue that we can no longer ignore', he said. 'It is the next big scandal waiting to happen. It's an issue that crosses party lines and has tainted our politics for too long, an issue that exposes the far-too-cosy relationship between politics, government, business and money… I believe that secret corporate lobbying, like the expenses scandal, goes to the heart of why people are so fed up with politics. It arouses people's worst fears and suspicions about how our political system works.'
Top marks for prophecy. Since the Lib-Con coalition government was formed in May 2010, it has seemingly been embroiled in a catalogue of lobbying scandals. There have been newspaper and TV exposés of Lords' willingness to take a bit of cash from businesses in return for advancing their interests in parliament. Then there's been the number of special advisers who seem to have been a little too close to certain corporate interests, from Andy Coulson, the former News of the World editor who became Cameron's media spokesman, to Adam Werrity, ex-defence secretary Liam Fox's unofficial adviser and a one-man innuendo magnet. And now, of course, there is Aussie spinmeister Lynton Crosby.
Crosby is currently employed by the Tories one day a week in some nebulous electoral advisory role. This, apparently, will become a full-time position as the next General Election draws near. The problem for the Tories and Cameron is that Crosby is also head of lobbying firm Crosby Textor, whose clients include tobacco manufacturers and private healthcare providers. So, over the past few days, as commentators and opposition politicians have attacked what looks like a conflict of interest, even suggesting that Crosby is responsible for the recent u-turn on cigarette plain packaging, the Tories have tried to avert the scandal with assertions that Crosby has not 'intervened' on policy and has had to adhere to strict 'principles of engagement'.
So stung have the Tories been by the Crosby kerfuffle that they have even tried to push their own lobbying bill back into the spotlight, which, if enacted, would introduce a lobbyists' register. This will mean that should we the public so wish, we can have a good gawp at who is lobbying whom.
But all of this misses the point. The problem here is not lobbying. In fact, lobbying per se is not a problem. Why would it be? A tobacco manufacturer, an environmentalist campaign group or even just an individual pursuing a particular cause should be free to make their case to their elected representatives. They should be free to try to persuade politicians of the merits of their arguments, just as politicians should be free to argue back. It is what is known politics. And it is precisely this freedom to present an argument to an elected representative – whether it's over a posh dinner, in the constituency surgery or out on the pavement – that the current furore around lobbying looks set to transform into something sinister.
Yet there is a real problem summed up by Crosby's ambiguous position. And that is the confusion over, and elision of, roles within government. What exactly is Crosby? Is he a civil servant? Is he a lobbyist? Is he a policy adviser? The Tories can churn out as many 'principles of engagement' documents as they like, asserting that Crosby is prohibited from 'further(ing) his own private interests or the private interest of others', but it doesn't make his actual role any less turbid or ripe for accusations of a conflict of interest.
But the problem is not Crosby's alone. It testifies to the changing nature of the state itself. Over the past couple of decades, the relationship between the civil service and the party in office has undergone a transformation. The party-political neutrality of Whitehall, its insulation from commercial and business interests, albeit always more of an ideal than a reality, has been challenged by subsequent ruling parties, first and most spectacularly by New Labour, and now it seems by the coalition, too. Sir Richard Wilson, Blair's cabinet secretary up until 2002, issued what was an explosive valedictory speech: 'Very often the issues are about boundaries: the boundaries between what is and what is not acceptable. The boundaries between government and party; grey areas where judgements are difficult and different people acting in good faith may properly come to different conclusions.'
Nowhere was this shift more apparent than in the expansion of that stratum of the political class known as special advisers (or 'spads' as they're known within the Westminster bubble). In the last days of John Major's Tory government in the mid-1990s, there were about 35 special advisers, that is, politically appointed staff advising and counselling government ministers and liaising with the civil service. Under New Labour, the number of special advisers expanded to nearly 90. Today, these advisers – who are neither elected politicians nor politically neutral civil servants – have become a significant part of contemporary government. Indeed, in many ways, their rise symbolises the development of that deracinated modern tribe itself: the political class. Interestingly, the Tories did promise to cut back on special advisers in their 2010 General Election manifesto. Yet having initially reduced the number to 64, it is now pushing 90 again. This suggests that the phenomenon was not specific to New Labour, but part of the modern political class as a whole.
So why is the state being reorganised in this way? Why are shadowy figures like Crosby, and this ever-lengthening retinue of advisers, creating a murky space that is neither elected nor neutral, that is neither party nor civil service, but straddles both spheres? The principal reason is the departure of big politics from political life, the emptying out of both political ideals and social constituencies from politics. What is left is ripe for something more technocratic and, in the case of this advisory caste, something potentially corrupting, where the means of government, the internal office-politicking, aided and abetted by special advisers, are more important than the ends.
But it's more than that, too. Contemporary politicians, operating apart from a withdrawing public, are isolated and weak; they are frightened of their own electoral shadow. As a result, they rely upon this amorphous stratum, this rump of policy advisers-cum-decision-guides. They need them not only to give advice, but to affirm a policy direction, to almost help them make decisions. When party-political life still existed in a wider world in which political divisions and ideals were still vital, there were real social interests guiding policymaking. Now there are people employed by ministers to provide something similar.
A figure like Lynton Crosby, then, is not really just an electoral strategist, any more than he is a sinister lobbyist. Crosby and his ilk are really a substitute for the political convictions Cameron & Co are so desperately lacking.
Tim Black is deputy editor of spiked.
Picture: Shutterstock
To enquire about republishing spiked's content, a right to reply or to request a correction, please contact the managing editor, Viv Regan.