'I don't believe in role models'
Footballing icon Rodney Marsh on Beckham, bad-taste jokes and OBEs.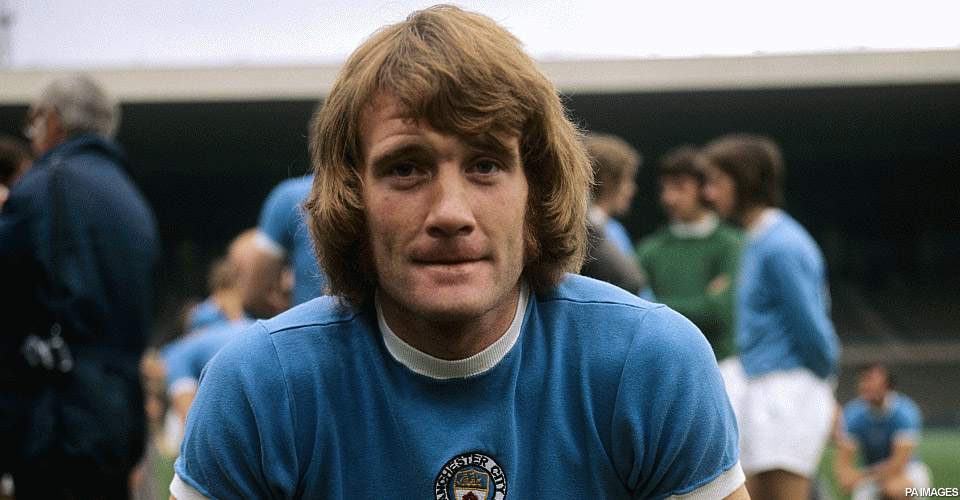 In the Sixties and Seventies, Rodney Marsh was a very good footballer, enjoying successful spells at Fulham, Queen's Park Rangers and Manchester City, and winning nine England caps to boot. Yet Marsh was part of that generation of footballers who were as famed for their boozing, womanising and fast cars as they were for their on-pitch success. He was, in short, a maverick, a man who never ceased to display an entertaining disregard for authority.
Then, in 2005, Marsh's 1970s-style disdain for authority came into conflict with twenty-first-century etiquette: he was fired from Sky Sports for making a distasteful joke.
Speaking to Marsh today, it's apparent he remembers that day all too clearly. During a nightly phone-in show, You're on Sky Sports, a fan called up to ask whether Newcastle United, also known – and this is the key part – as the Toon Army, could sign a star like David Beckham. Marsh decided this was a chance to pun on the 2004 Asian Tsunami. 'I answered the call by saying Beckham would never sign for Newcastle because of all the trouble the Toon Army had caused in Asia.' This one misjudged joke became national news.
In his autobiography, Marsh recalls the subsequent conversation with the deputy head of Sky Sports, Andy Melvin: 'They were terminating my contract because it had caused too much controversy.'
Given Marsh's provocative character, the joke shouldn't have been a surprise. He has always been grouped with other rather colourful footballing characters, as he explains in his book. 'I have been coupled with players like Frank Worthington, Eric Cantona, Stan Bowles, Tony Currie, Peter Osgood and Alan Hudson. It's like being called a role model. If people want to see me as someone who did his own thing, fine. Is that a maverick? It's how others see you, nothing else.'
Today, such an easygoing approach to one's public image is not easy for a professional footballer. There is now incredible pressure on footballers to be role models. Marsh doesn't think this is a positive development: 'I don't believe in role models. What does that even mean? That you try to be something and someone you're not? My motto in life has always been "just be yourself".'
So how does a Sixties/Seventies maverick differ from a twenty-first-century role model? Mavericks came from working-class neighbourhoods where they learned that if they were to better themselves they needed to be quick, both physically and verbally. Mavericks are also distinguished by their unfamiliarity with middle-class manners and behaviour. On numerous occasions, Marsh reacted against people closely associated with the establishment, or the governing institutions of society.
In contrast, role models don't defy authority figures; they work hard to please them. The archetypal role model in this regard is David Beckham, a Goodwill Ambassador for the United Nations Children's Fund (UNICEF), and a regular visitor to 10 Downing Street for chit chats with the prime minister.
Unsurprisingly, given his profile, Beckham is widely held up as someone to whom boys should aspire. In a Disney XD poll of British youngsters, he was picked as the No.1 role model, beating billionaire philanthropist Bill Gates into sixth place and US president Barack Obama into eighth place. Marsh admires Beckham as a footballer, but not Beckham as a role model:
'David Beckham had the chance to be a revolutionary because of his worldwide stature. He could've put on the James Dean jacket and jeans and had a cult following forever, based on wanting to change the football world. Instead, he comes on the stage with Prince William and David Cameron with a straight bat and a nice smile. And in my opinion it's completely meaningless. He could've been a powerful force for changing the game… He could've done so much for the revolution of football in my opinion…When you're given a licence to do things positively, sometimes you have to be outspoken and sometimes you have to not play the straight bat.'
Beckham is certainly not as outspoken as Marsh was, and still is. But, like Marsh, Beckham does comes from a working-class neighbourhood in London's East End. It's just that when Beckham was growing up during the 1980s, as opposed to when Marsh was growing up during the 1950s, British working-class and middle-class identities were no longer quite so distinct.
It was far easier for Beckham than it was for Marsh to adapt to middle-class expectations. Marsh did want to witness 'the other side', as he puts it, but he constantly reacted against establishment types and refused to become part of the establishment or polite society.
Would he ever have accepted the England manager job or an OBE from the queen? He says 'no'. I press him on why he would refuse an OBE. 'I think there's no value in it, absolutely no value in it whatsoever', he says. 'Let me tell you why: if you revere, reward and make famous people who have done heroin and cocaine and committed crimes, if you revere those people and give them awards, as happens, and still happens, then I have no value for that.'
Marsh elaborates: 'I am not anti-establishment for the sake of being anti-establishment. The only reason I am is if there is cause to be. I'm not just anti-establishment for the sake of damning the establishment.'
He may dodge establishment recognition and distance himself from role-model cliché, but that doesn't mean Marsh shirks responsibility. In addition to holding senior management positions at some US soccer clubs, he was also team captain at QPR, Man City and Fulham. '"Marsh the Captain": doesn't sound right, does it?', he said in one particular interview. 'I should never have been captain, but I seemed to get the nod for political reasons. I was always going to have my say, be creative, constructive and critical.'
Perhaps it was these very qualities that repeatedly earned him the captains' armband. Indeed, an important difference between Marsh and many role-model footballers of today is his consistent commitment to say what he believes to be true rather than attempting to tell journalists and the public what they might want to hear: 'Why do we try and pull the wool over the eyes of the public? You should tell it as if you were in the pub with your mates – just tell the truth.'
Whether he entertains or offends, Marsh never fails to speak his mind. 'Say what you think, do what you believe in, and live with the consequences. I have taken that motto with me through a wonderful life in football.'
Dominic Standish lectures for the University of Iowa at its CIMBA campuses in the Veneto region of Italy. This is an edited and shortened version of a chapter from the forthcoming book More Than Cricket and Football: International Sport, Celebrity, and the Challenge of Reputation, edited by Joel Nathan Rosen & Maureen M Smith, published by University Press of Mississippi. Visit Dominic's website here.
Visit Rodney Marsh's website here: www.rodneymarsh.net.
To enquire about republishing spiked's content, a right to reply or to request a correction, please contact the managing editor, Viv Regan.