A bleak future for English football?
To turn the base metal of English footballing mediocrity into gold, it's not a new manager England needs, it's an alchemist.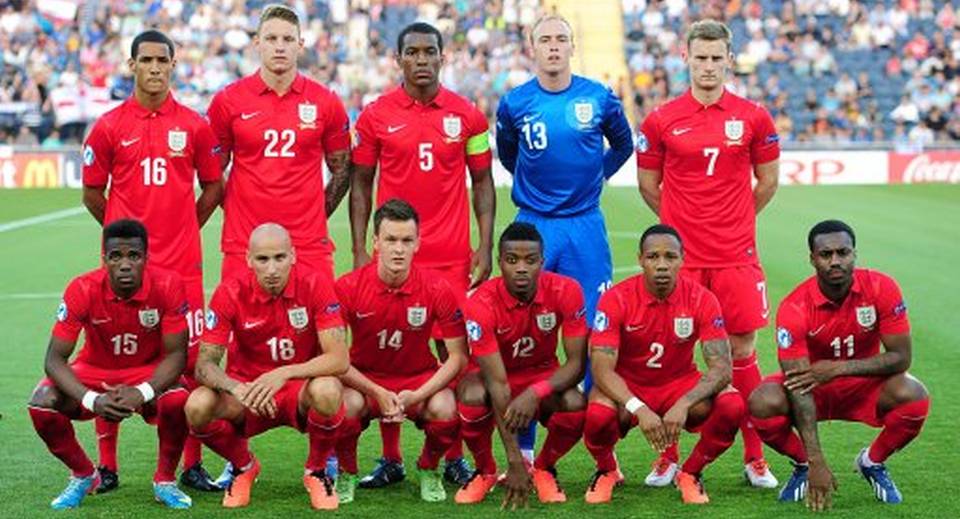 Stuart Pearce looked like a Dead Man Walking from the moment Norway scored their third goal against England's Under-21 team at the European Championship Finals. And this week, Pearce walked. His fate was sealed after the cream of young English talent lost all three group-stage games. But getting rid of the manager is the easy part. Finding a managerial alchemist capable of turning base English football metal into gold is a different matter altogether.
No one in England has been foolish enough to claim that the current crop of England Under-21s is a 'golden generation'. Far from it. But, although it wasn't the most glittering array of talent, the players who travelled to Israel really ought to have performed better. So, where did it all go wrong? Pearce himself blamed his players, claiming that they 'haven't delivered'. After an ignominious defeat to Israel in the final group game, Pearce said: 'I honestly don't believe I should be here answering questions on behalf of them. I don't think it's my responsibility at this stage to answer for a performance as bad as that.' Well, actually, Stuart, you are responsible. The players don't pick the team. They don't run the coaching sessions. They don't decide on formation and tactics. They don't deliver the pep talks. That's the manager's job. And, while the players must shoulder some of the blame, it's the manager's responsibility to prepare and motivate the team.
Pearce was, admittedly, deprived of several players who were injured or else on duty with the senior squad. If the value of the Under-21 European Championships is to give young players experience of tournament football, it makes little sense to select Alex Oxlade-Chamberlain, Jack Rodwell and Phil Jones for meaningless senior friendlies. But even if the missing players had been available, I suspect England would still have fallen short. One of England's recurring problems is that, while the team sheet may be studded with star names, the 'team' itself is invariably less than the sum of its parts. In Israel, the England Under-21 side lacked the cohesion, hunger and work ethic of less-illustrious squads. As BBC pundit David Pleat put it: 'Some of the players gave the impression that they were on the beach, and I stress some of them. I'm not sure if they were ready for this tournament. They seemed to lack self-belief and unification, they didn't play well together.'
Were Psycho's coaching methods flawed? Firstly, I'm not entirely sure what his 'methods' were. Did he force his players to listen to the Stranglers in the dressing room? Did he rant and rave, his face contorted with rage as it had been after scoring his redemptive penalty against Spain in Euro 96? In an interview with Radio 5Live, a footballer who had been managed by Pearce described his coaching methods as 'modern'. By 'modern', I assume he meant that he didn't go mental and throw teacups in the dressing room. In a Guardian feature last year, Louise Taylor wrote: 'Since retiring from playing at 40, Pearce, ever assiduous, has attended so many coaching and business-management courses that his sentences are often studded with corporate jargon.' Maybe the occasional old-school Psycho-style bollocking might have worked better than management psychobabble.
So, if Psycho wasn't the right man for the job, who is? Who can galvanise the England Under-21s into an effective unit? I'm scratching my head, to be honest. Frankly, the Under-21 job isn't going to attract the best coaches in the game. But whoever is appointed, it's difficult to see how anyone could make a silk purse out of a sow's ear. The problem is that pool of English talent is simply too shallow. English football is world class when it comes to churning out athletes. But we fail miserably at producing artists. By the time our young players reach the Under-21s, the bad habits that hamper our international teams – an inability to keep possession, tactical naivety and poor technique – will already have become ingrained.
A second problem – one that no Under-21 coach can solve – is that young English footballers simply don't play enough competitive matches. Very few of the Under-21 squad are regular starters at Premiership clubs. They're either sitting on the bench, loaned out to lower-league clubs or playing in the Championship. A few exceptional players, such as Jack Wilshere or Wayne Rooney, are able to step up to the first team at an early age. But other players need careful nurturing. And I don't think the Elite Player Performance Plan (EPPP), which was designed to drive up the standards of youth academies, will solve the problem.
Why? Because, in scrapping the tribunal system, the EPPP makes it easier for the big Premiership clubs to poach youngsters from lower-league clubs. But while they might boast Rolls Royce coaching facilities, the top clubs simply cannot offer their academy graduates regular first-team football. And the lack of competitive football hampers the development of young players. The big clubs in other European countries circumvent this problem by blooding their youngsters in nursery clubs that compete in the lower leagues. In Britain, such a system would, quite rightly, be rejected as it would undermine the integrity of the lower divisions.
I'm struggling to see how we can break out of this cycle of mediocrity. The English football authorities are pinning their hopes on the system of Professional Development Leagues, which were introduced last season to provide young players with regular competitive football. The jury is still out on whether these leagues will provide the necessary degree of competition to develop young players. Until we can start producing footballers with technique and tactical nous, and find an effective bridge from the youth academy to the first team, English football can look forward to many more decades of hurt.
Duleep Allirajah is spiked's sports columnist. Follow him on Twitter @DuleepOffside.
To enquire about republishing spiked's content, a right to reply or to request a correction, please contact the managing editor, Viv Regan.