Science doesn't care about your skin colour
Racial identity politics is stifling the pursuit of truth.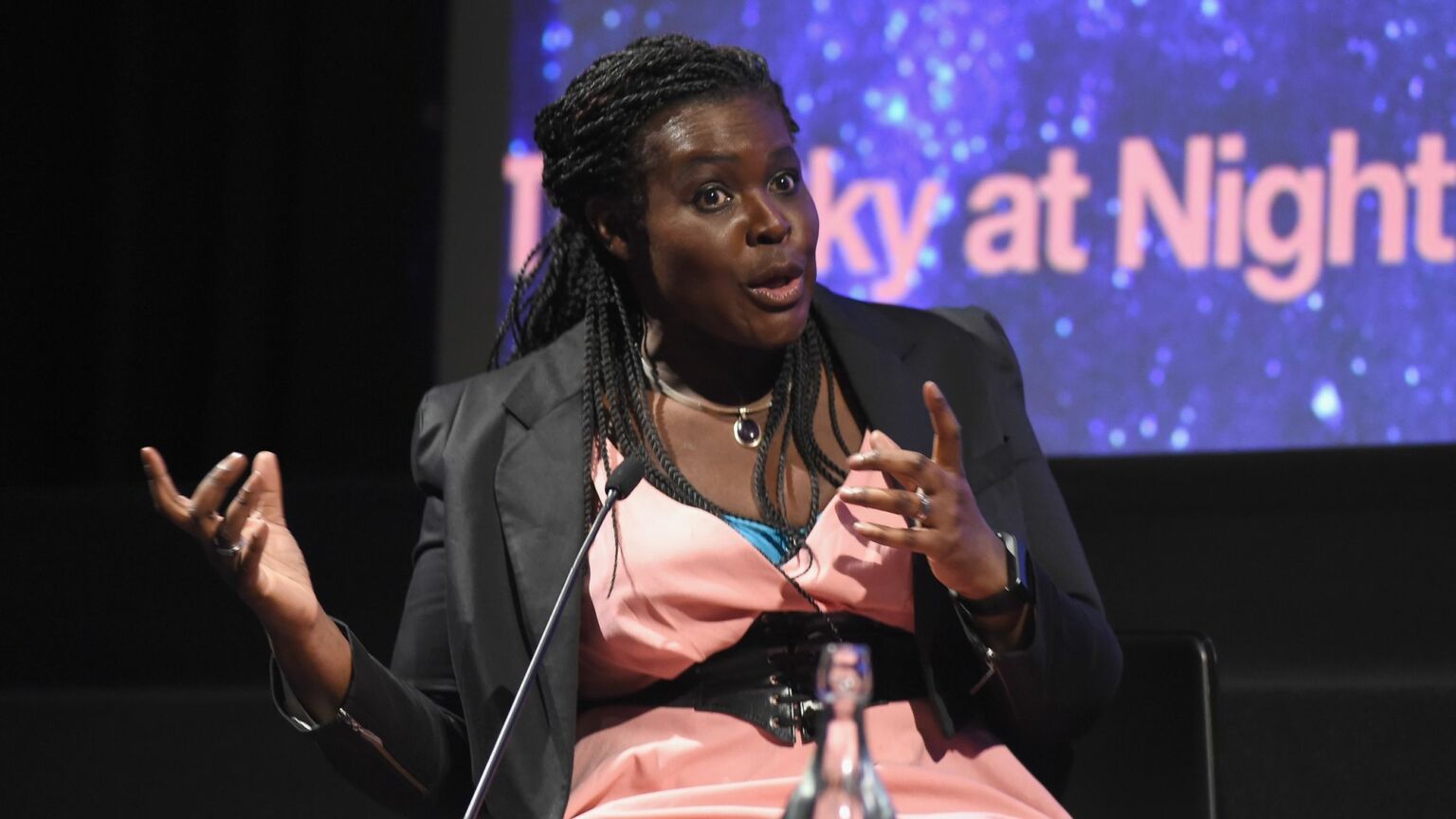 Dr Maggie Aderin-Pocock is certainly an impressive public figure. She is a space scientist, science communicator and host of the BBC's The Sky at Night (she is the first black presenter of the show, too). Given her scientific accomplishments, and her obvious commitment to furthering human knowledge, I was surprised to learn that her views on race are more than a little questionable.
Last week, in an interview with the Guardian, Aderin-Pocock argued that we need to look at astronomical formations 'through non-Western eyes'. Apparently, 'we are accustomed to versions of the celestial map' created by who she derisively describes as 'white men in togas'. Aderin-Pocock has also warned that if science is 'all just done by European white guys', we may end up with a 'blinkered view of the world'.
One reason why this is such a concern for Aderin-Pocock is because she thinks that having too many white faces in science will turn young people with ethnic-minority backgrounds away from studying the subject. She claims that a lack of diversity has resulted in science not being valued in many non-white communities, with many pupils adopting the attitude of 'someone like me doesn't do that'.
Aderin-Pocock is right that ethnic-minority students, and black students in particular, are underrepresented in the sciences at degree-level. Figures for 2020-2021 show that eight per cent of science students were black, of which only 3.4 per cent were students of the physical sciences. Research has also found that black students on science, technology, engineering or maths (STEM) courses have a higher non-completion rate and achieve lower grades compared with other groups.
This preference for more vocationally oriented, applied science courses may in part be due to cultural beliefs. Research suggests that some families from a Caribbean background place less value on education for education's sake, in any subject.
But students' choice of degree could be due to a range of other significant factors, not at all related to their backgrounds. One of which includes the amount and quality of maths education. Mathematics is central to the study of science, and yet over half of secondary-school maths lessons in England are being taught by non-maths specialist teachers. This shortage in maths teachers has sadly led to many pupils falling behind in the subject.
Boosting the careers of a few black scientists, in the name of diversity, won't address these material and cultural problems. If anything, forcing the diversity agenda down students' throats is likely to make matters worse.
Those obsessed with racial identity politics believe that diversity in and of itself is a moral good. They think a lack of diversity in science prevents humanity from unearthing more knowledge. This is obviously untrue. While there can be blindspots or errors in humanity's collective knowledge, improvements are arrived at through long, difficult interrogations and analyses of the evidence. The personal or social experience of academics from historically underrepresented ethnic groups will not, by itself, make our collective knowledge more accurate, reliable or truthful.
In fact, the opposite can be true. Holding diversity up as sacred places more academic value on some groups over others. It assigns more or less weight to their interpretations of the world, based on ethnicity or skin colour. Those who come from historically marginalised groups are put on a pedestal and treated as being somehow more knowledgeable or trustworthy. Meanwhile, those classified as oppressors are either condemned outright or tacitly sidelined and stigmatised. It is regressive and frankly offensive to assert that certain groups of people, because of their race, somehow have better access to the truth than others.
We can't let science be ruled by identity politics. It is shoehorned diversity, not its absence, that poses the bigger threat to scientific truth right now.
Alka Sehgal Cuthbert is director of campaign group Don't Divide Us.
To enquire about republishing spiked's content, a right to reply or to request a correction, please contact the managing editor, Viv Regan.