Could Friends be any less problematic?
Too many are rushing to damn the sitcom in which Matthew Perry shone so brightly.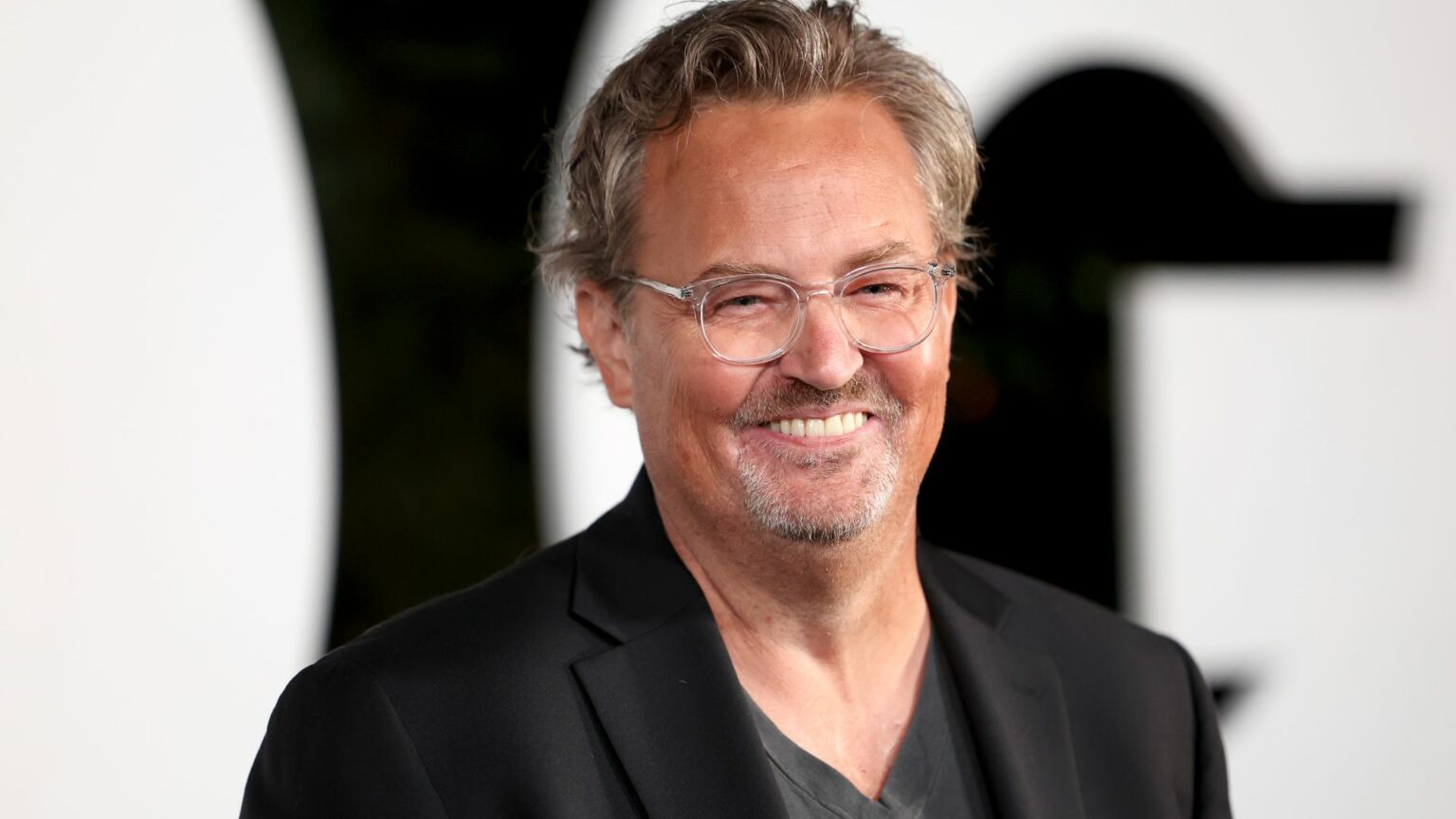 Matthew Perry, who has died aged 54, anticipated that there were two things he would be remembered for. Playing Chandler Bing in 1990s sitcom Friends, and his struggles with substance abuse and addiction.
According to his own account, Perry was already on a very slippery slope – 'a broken human being' – by his 16th birthday. His subsequent addiction to prescription opioids, following a jet-ski accident in 1997, created a multiplier effect with his alcoholism, and provided a miserable counterpoint to his cheerfully buoyant TV persona.
He was determined that his struggle with addiction would not have been in vain, and that he could provide spiritual and material comfort to those similarly afflicted. He established Perry House, a sober-living facility in Malibu, and campaigned for the courts to take a public-health approach to criminal offenders with drug-abuse issues. But still, he seemed to think that all this was likely to be the more problematic and controversial aspect of his legacy, the shadow side of the solar, fame-facing Bing.
It now seems he was wrong. Since the news of his death broke, Perry has been praised for grappling with heroic valour and candour with his problems, and considerably less praised for his role in the world's most popular and iconic sitcom.
This is less surprising than it sounds. Friends, it seems, is now 'problematic'. It's accused of the full roster of phobias, isms and other insensitivities. Buzzfeed once even made a list of its transgressions. But is this fair? Was it really so cruel? Or have we lost our sense of humour?
At this stage, I should admit that I was never a huge fan. I watched it of course, as did everyone else. This was partly because I was trying to understand how sitcoms worked in order to write one. And the writers of Friends had clearly nailed it. But it was also because Friends was part of a co-ordinated and overwhelmingly successful Blitzkrieg on Friday-evening viewing by Channel 4, a move which dominated group behaviour among the recently graduated. We all knew we were watching a golden age of comedy. If you had friends, you watched Friends.
But even then, it was striking that, as with Richard Curtis' Notting Hill a few years later, everyone in the world's most famous Metropolis was not only white but also absurdly good looking. Even Phoebe – the weird one – would have been the trophy wife in most British sitcoms, as would any actor, to be fair, who could take a clean bite out of an apple.
This was partly an established British / American divide. British sitcoms were famously best when centring grotesques. Captain Mainwaring, Basil Fawlty, Hyacinth Bucket grew on us with time. But we never lost sight of how appalling they were, regardless of the occasional flash of vulnerable humanity. When Ricky Gervais's cowardly fraud, David Brent, showed some loyalty and courage in The Office Christmas special, it was a wonderful moment, but it marked the end of that character. He was cured.
Yet Friends was always different, even from other American sitcoms. Many at least had a few misfits. Cheers was a glorious gallery of them. Seinfeld had Kramer. M*A*S*H had Klinger and Radar. Roseanne's home was full of tough love and resilience, but it was hardly aspirational.
Friends, by comparison, was like spending half an hour in the company of six high-spirited thoroughbred race horses and no goat. Sure, they had small individual weaknesses. Phoebe was capricious and irrational, Joey dim and Monica tightly wound. But none of them would have been anything but the implausibly together and impossibly distant object of admiration in a British sitcom.
Their living conditions were also provocative. While I was living with seven others in a two-bedroom flat in Battersea, the Friends 'friends' shared apartments we could only dream of. They had problems and confronted dilemmas, of course – the writers were not oblivious to the established rules of drama, nor as committed to the 'comedy of manners / nothing happens' kvetching of Seinfeld. But their jeopardy always felt much more on a par with that confronting the humans in an episode of The Tweenies or Barney the Dinosoaur than anything remotely gritty, frightening or existential. Perhaps it was this childlike fantasy world, devoid of sharp edges and cold drafts, that drew the poison from the occasional homophobic slur or a suggestion of discomfort around Ross losing his wife to another woman.
Either way, we do need to lighten up a little when it comes to Friends. It has never been a perpetrator of bigotry hiding in plain sight. One of our flatmates was gay and as far as I can recall, he was chiefly delighted that it featured gay characters at all, and that they were funny, visible, disruptive and had agency – regardless of how anxious the straight characters were about being confused for one.
Besides, Friends was hardly boorishly straight. In fact, it is so saturated in gay-coded speech rhythms (Chandler's 'Be?' was to sitcom what the Pet Shop Boys' 'So' was to pop) that accusations of homophobia are difficult to sustain. Indeed in 1995, Will and Grace was still three huge years away, but Friends arguably blazed the trail.
The 1990s were a low-stress, post-Cold War decade, and the comedy perhaps reflected that. Maybe we didn't know how lucky we were. But huge strides were made in tolerance and acceptance. Backs were straightened and shoulders erected on which an awful lot of people now carelessly sit, seeing not further, but backwards and down. So a little less conversation, and a little more laughter please. And a little less sanctimonious cant about things having 'dated horribly', too.
Simon Evans is a spiked columnist and stand-up comedian.
To enquire about republishing spiked's content, a right to reply or to request a correction, please contact the managing editor, Viv Regan.