Where is the solidarity with Britain's Jews?
The 'right side of history' brigade have been awfully quiet about Hamas's anti-Semitic pogrom.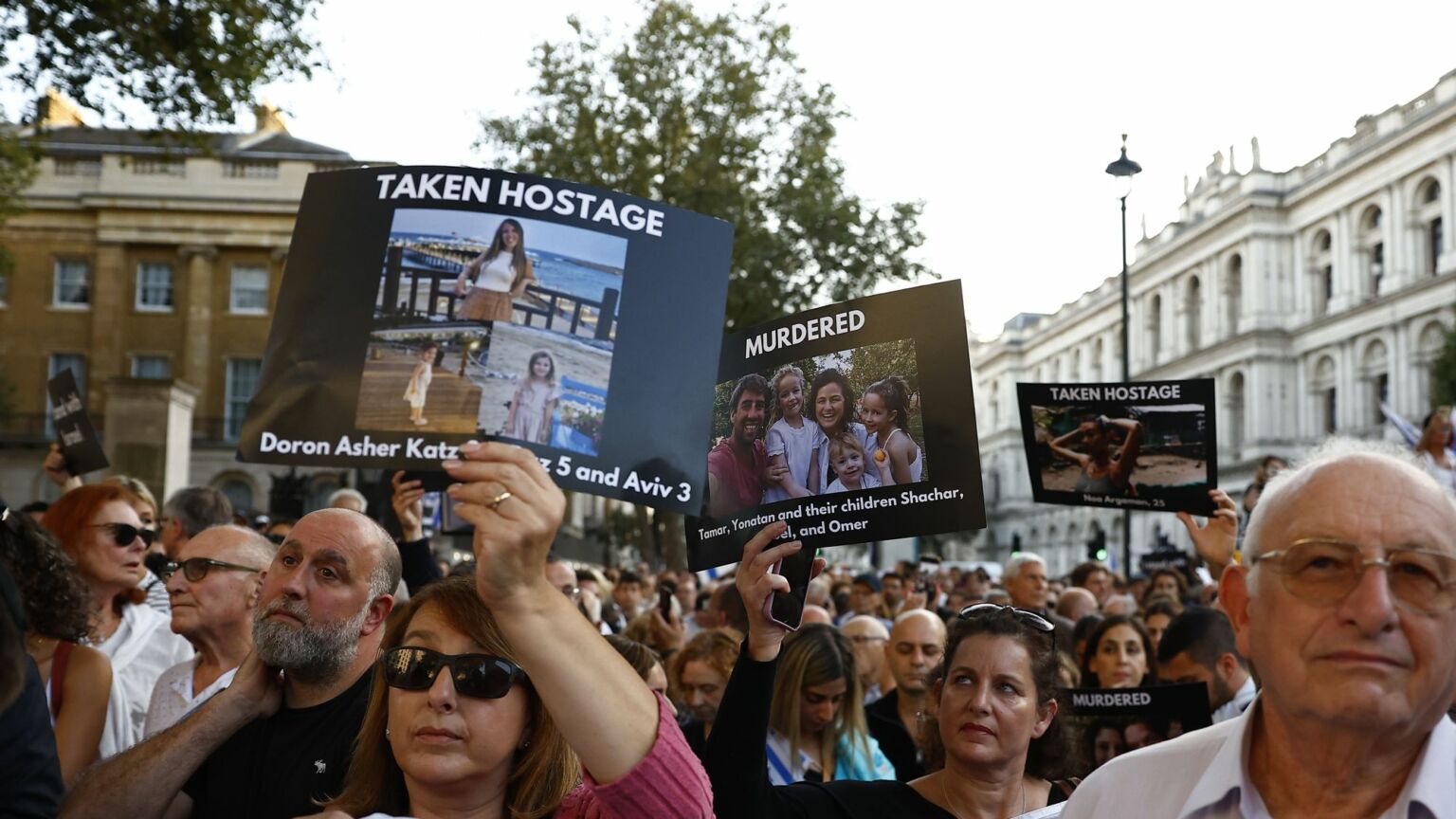 'Hey, Mark!' I turned and came face to face with my neighbour. 'What are you doing here?', he asked. He seemed genuinely surprised.
'Here' was a vigil in London's Whitehall, two days after the Hamas pogrom against Jews in Israel on 7 October. So I replied: 'How could I not be here?' But as the evening and then the week drew on, I realised, to my great embarrassment, that this was not an answer that Jews in Britain could take for granted.
Half an hour later, I bumped into the brother of a friend, and although his opening question was different, the logic was the same. He wanted to know if I was Jewish. When I answered No, the real question followed: then why was I here?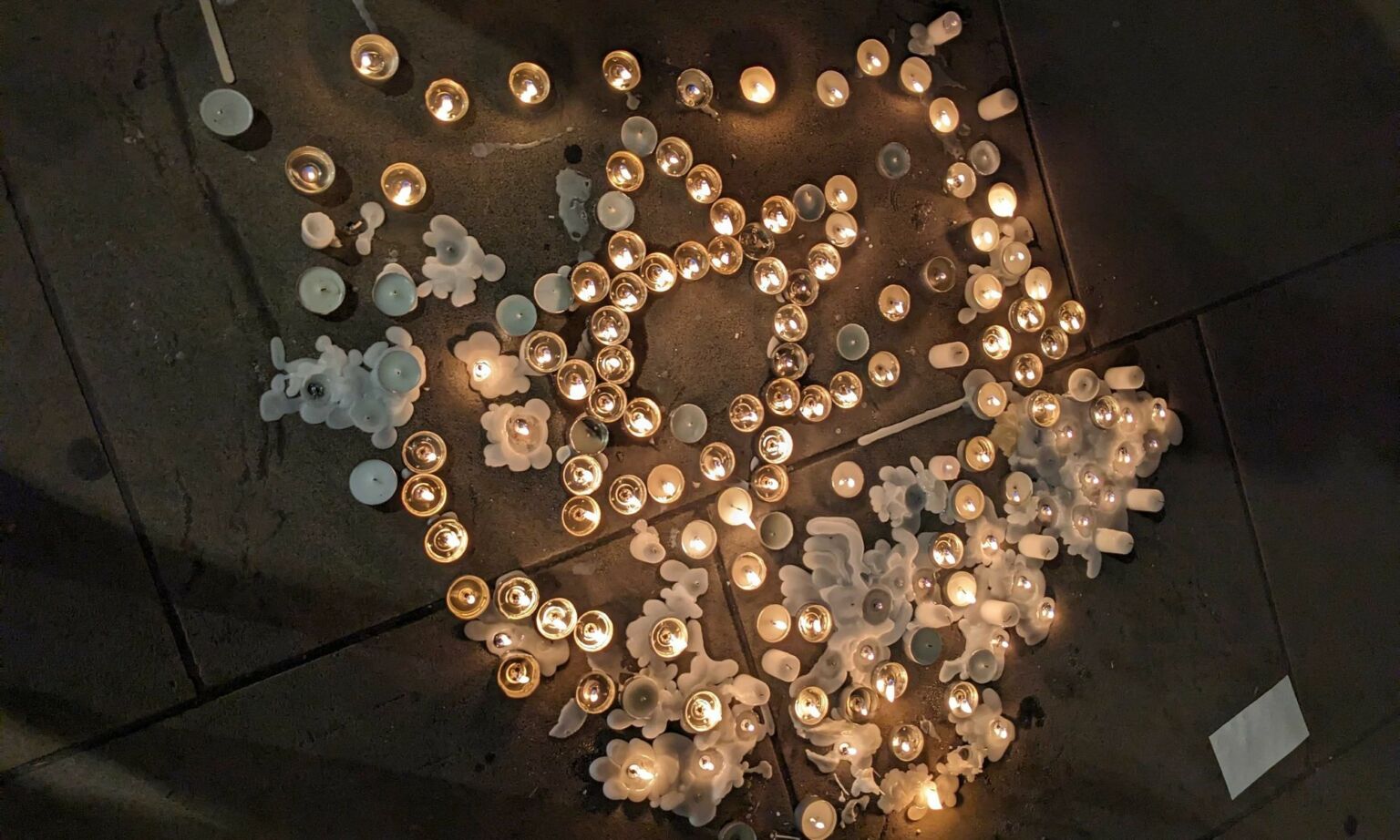 Attendees at the first vigil lighting candles to honour the victims of Hamas' terrorist attacks, October 9 2023.
The vigil was loud, angry, youthful and tearful. Notably, as Hadley Freeman wrote in The Sunday Times the following weekend, the crowd was also almost completely Jewish:
'It was nice, but it was also strange, because everyone I could see there was clearly Jewish: the men wore kippahs and tallits, and everybody knew the words to "Hatikvah", Israel's national anthem. Across town a pro-Palestinian rally was happening. I looked at the photos in the papers the next day and was struck by what a mixed crowd it was. Young Muslims, older white people, everyone marching together in defence of – what? Pogroms? Meanwhile, the Jews just had themselves.'
A second vigil was held to mark the attacks on Sunday, this time in Parliament Square. While the first vigil focussed on the horror of murdered festival-goers, with politicians and speeches and loud youngsters singing and chanting their anger and sorrow, this second vigil was much more reflective. The focus was on those who were kidnapped and taken hostage by Hamas, some of whom have British relatives.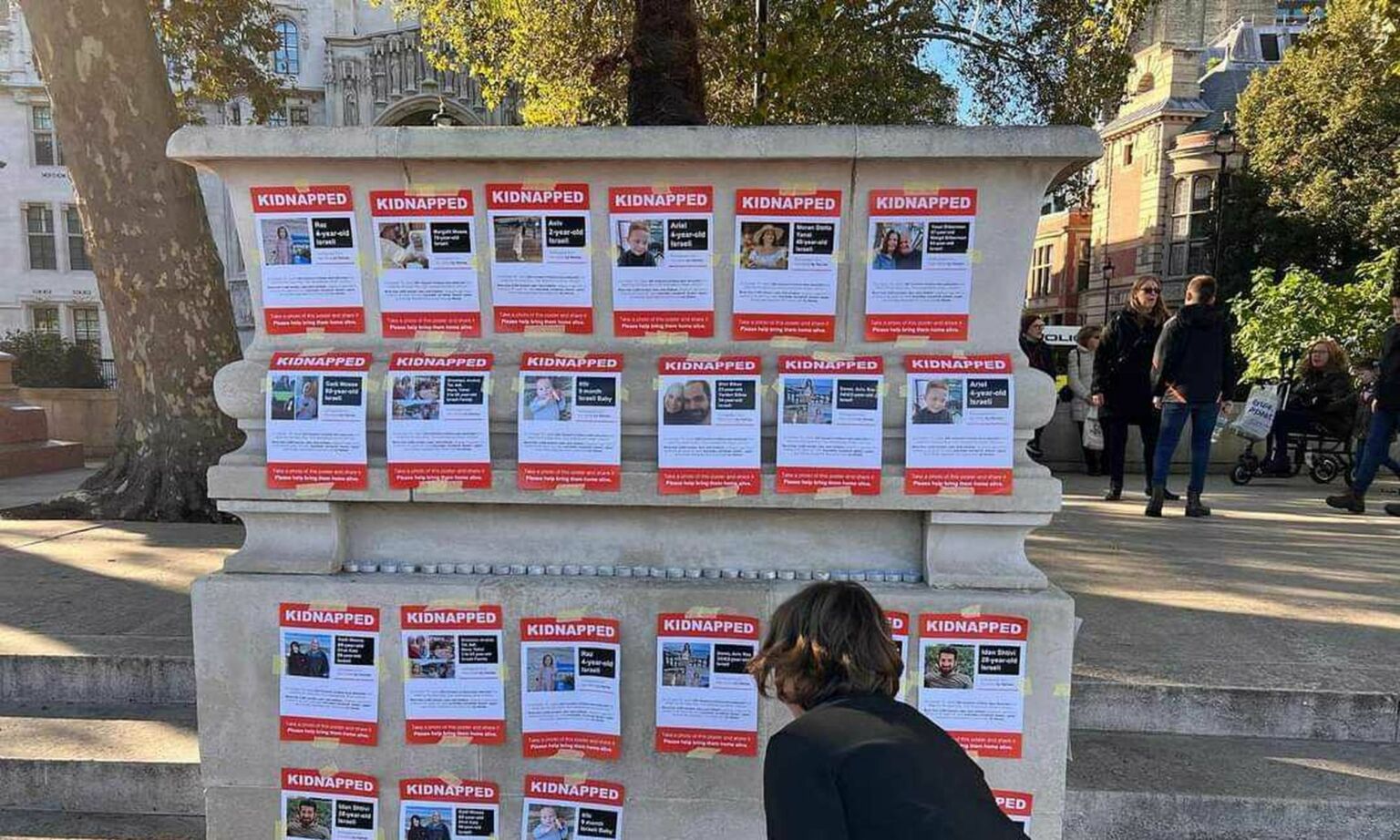 Attendees at the second vigil examining posters of those kidnapped by Hamas during the terrorist attacks, October 15 2023.
Speeches from rabbis and community leaders representing the families of the captive encouraged hope, compassion and solidarity. We were told that even as we supported Jews and Israelis at this time, in the midst of their suffering and fear, we 'should not close our hearts to Palestinian grief'. The common thread through all the speeches was our shared humanity. Yet despairingly, as with the first vigil, and despite being still in the shadow of the pogrom, non-Jews were few.
A speaker suggested that non-Jews could help with sympathetic words to Jewish friends and neighbours. Perhaps even by giving them a hug. That so little is being asked of us is surely because so little is expected. And yet it has been an article of faith for decades, among liberal-minded people, that had they lived during the dark days of Nazi anti-Semitism, they would have placed themselves on the 'right side of history' by standing up to it.
Those would have been dangerous times for anyone who tried to stand in solidarity with Jewish people. To try to prevent or to condemn a pogrom in 1930s Munich or Berlin would have taken enormous courage. Today, we need only stand in the sunshine in Parliament Square or Whitehall on a bright October afternoon, and to tell our fellow citizens that we are with them unconditionally.
Sadly, as Hadley Freeman reminds us, our Jewish friends and neighbours are used to expecting less. But our shared humanity means they deserve so much more.
Mark Birbeck is a writer based in London.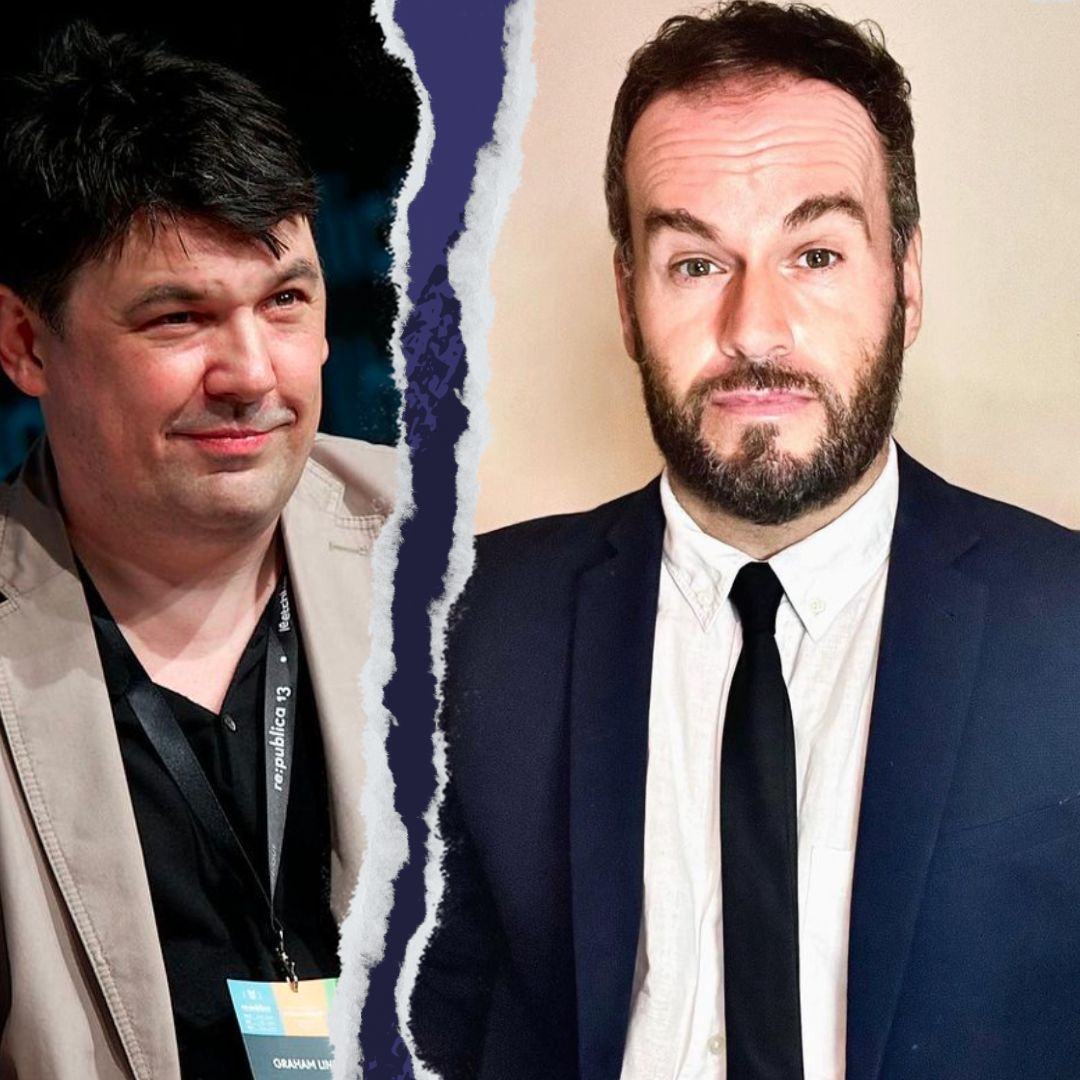 Graham Linehan and Brendan O'Neill – live and in conversation
ZOOM EVENT
Tuesday 17 October – 7pm to 8pm BST
This is a free event, exclusively for spiked supporters.
Pictures by: Getty and Mark Birbeck.
To enquire about republishing spiked's content, a right to reply or to request a correction, please contact the managing editor, Viv Regan.