The atrocity denialism of the anti-Israel bigots
The debate over beheaded babies has been grotesque.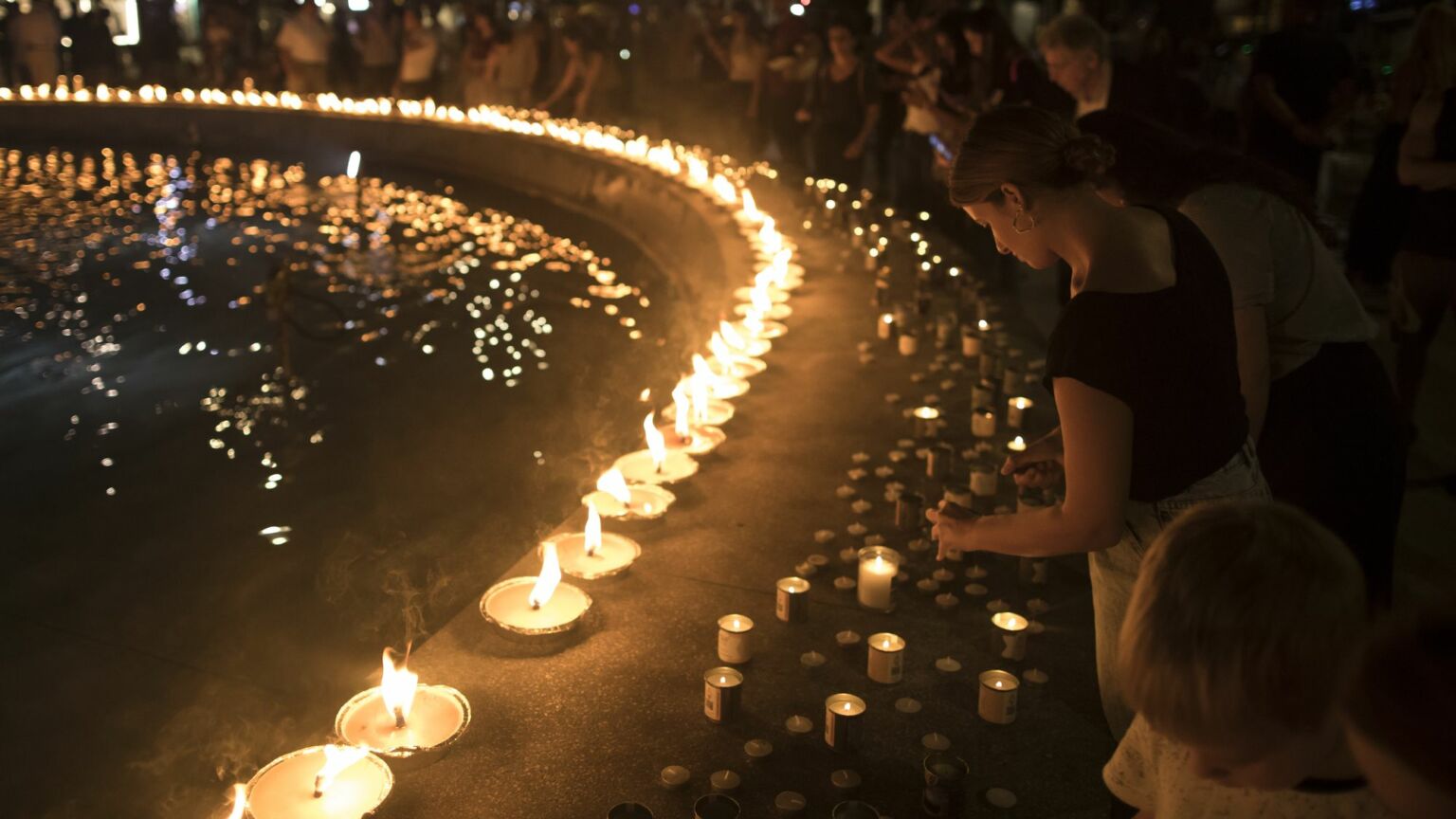 So it's come to this. Israel has felt moved to release images of the bloodied and charred corpses of babies – of murdered infants – to try to convince a cynical online world that even its most defenceless, tiny citizens were among the 1,300 people killed by Hamas last weekend.
Last night, Israel's official social-media accounts posted three images. One picture shows a slain baby, his or her face blurred, covered in blood in an open body bag. Another two pictures show pint-sized corpses, burned beyond recognition. 'This is the most difficult image we've ever posted. As we are writing this we are shaking', said the text accompanying one image. 'We went back and forth about posting this, but we need each and every one of you to know. This happened.'
This was a clear response to the stomach-turning cynicism that has swirled online over the past few days, following a report from Nicole Zedek, a journalist working for Tel Aviv-based news channel i24, about the massacre at the Kfar Aza kibbutz. She had spoken to soldiers who had seen 'bodies of babies with their heads cut off', she said, in a live broadcast from the scene on Tuesday. In another report, Zedek mentioned '40 babies at least were taken out on gurneys'. The two claims were then mixed up on social media, leading some to say that 40 babies had been beheaded.
Zedek wasn't the only journalist reporting the beheadings. Yossi Landau, head of operations for the southern region at Zaka, Israel's civilian emergency-response group, told CBS News in America he had 'personally seen' the bodies of beheaded babies. Tal Heinrich, a spokeswoman for Israeli prime minister Benjamin Netanyahu, similarly told LBC on Wednesday that soldiers on the ground had seen similar horrors.
Then, as is often the case in war, the picture became blurrier. The Israel Defence Forces (IDF) said the reports of babies being beheaded were 'unconfirmed'. The Israeli government made a similar statement yesterday, seemingly contradicting Heinrich. Meanwhile, IDF spokesman Jonathan Conricus said Hamas almost certainly decapitated babies at the Be'eri kibbutz, where one in 10 residents was killed on Saturday. Citing 'disturbing reports' from soldiers at the scene, Conricus said he had 'relative confidence that unfortunately this is what happened in Be'eri'.
Undoubtedly, the fog of war, the 24-hour news cycle and social media can be a terrible combination. It is now all too easy for facts and claims to become mangled, for unconfirmed reports to be taken as gospel. As it stands, where the beheading-babies story is concerned, we have a string of conflicting claims, eyewitness accounts and official statements. (For what it's worth, the Jerusalem Post claimed last night to have verified photos of beheaded babies.) But a devotion to journalistic accuracy obviously does not account for the way in which this particular story has been reflexively – and gleefully – rubbished ever since it first emerged.
What ensued was easily the most obscene online row since Hamas launched its pogrom against Israel – and that really is saying something. 'If this beheaded-babies story is as fake as it appears to be, we have to ask why Israel invents atrocities', tweeted one prominent anti-Israel journalist. 'The answer is simple: to justify the ongoing, proven and documented murder of Palestinian babies.' A grim little 'myth-buster' video went viral on Twitter / X, claiming Zedek's '40 babies beheaded' claim was a lie, even though she never actually said this. Some went further, saying that the idea that Hamas has killed babies at all is also bullshit.
All this had nothing to do with a desire to get at the bare truth. This was about downplaying the atrocities that Israel has suffered and presenting a terror-struck nation as bloodthirsty warmongers, lying to provide cover for their own actions. In the end, the implied message of all this chatter was 'sure, Hamas might have killed babies, but they didn't behead them'. Which is clearly why the Israeli foreign ministry decided to post those pictures last night: to remind people of the abject horror that has undoubtedly taken place.
The Israelis should never have been put in this position. According to reports, they really didn't want to do this. 'Israeli officials initially avoided discussing the specifics of how its citizens were killed', notes CNN, let alone publishing the gory details for all to see. Most sickeningly, posting these images won't make the blindest bit of difference with the anti-Israel bigots. Indeed, on the conspiratorial underbelly of the internet, claims are now swirling that the images are fakes.
We need to call this out for what it is: atrocity denialism. Truth in journalism is sacrosanct. Of course it is. But that is not what these Twittering ghouls are after. This has all been a transparent attempt to suggest that Hamas's pogrom, while horrible and everything, is being sexed up by the Israelis and its propagandists to suit some nefarious agenda. To Jews, this probably sounds grotesquely familiar. Indeed, those now quibbling about how many Israeli babies were killed and by what method sound an awful lot like the Holocaust deniers who, while conceding that the Holocaust happened and was bad, insist the death toll was vastly exaggerated.
I really thought the Israelophobes couldn't sink any lower. Boy, was I wrong.
Tom Slater is editor of spiked. Follow him on Twitter: @Tom_Slater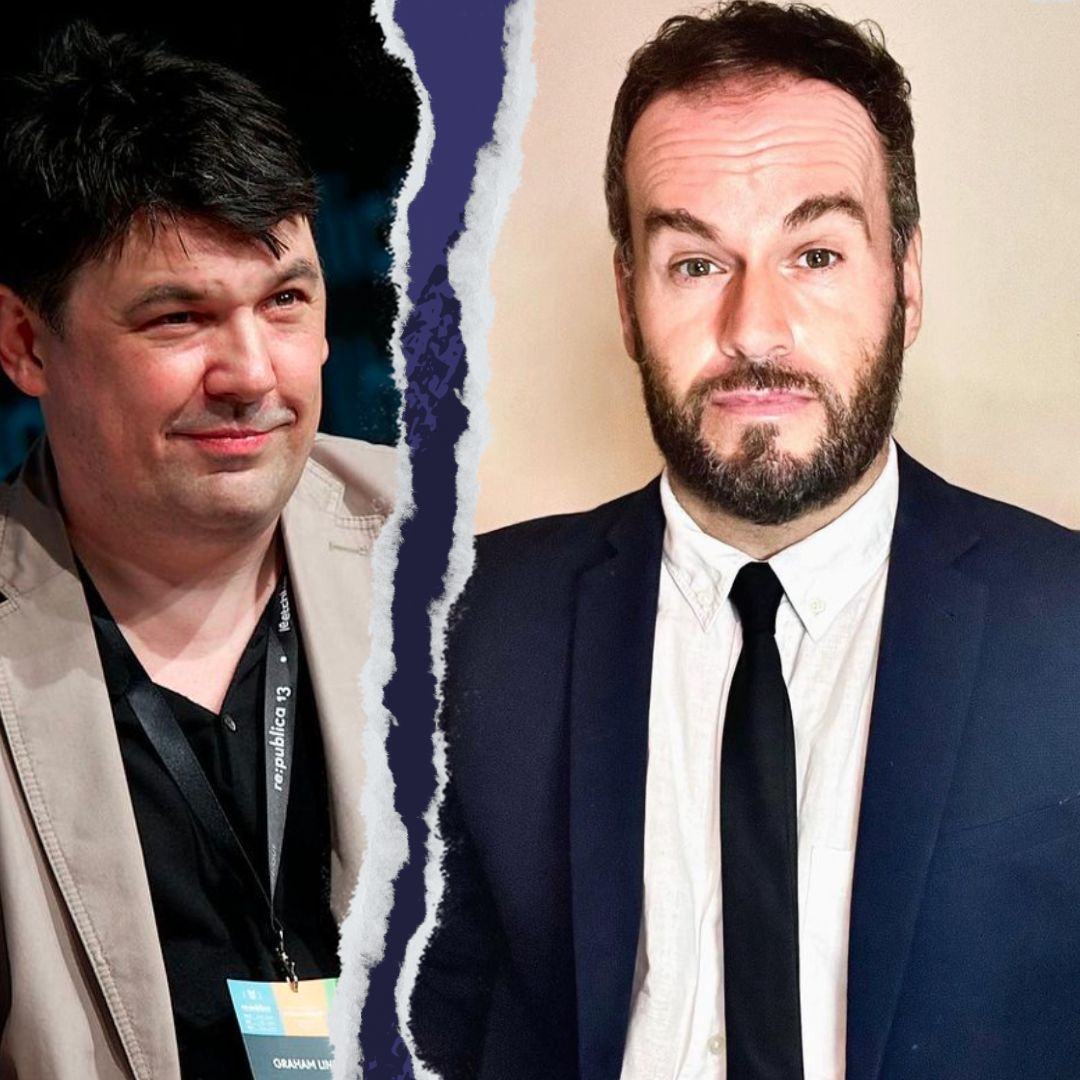 Graham Linehan and Brendan O'Neill – live and in conversation
ZOOM EVENT
Tuesday 17 October – 7pm to 8pm BST
This is a free event, exclusively for spiked supporters.
To enquire about republishing spiked's content, a right to reply or to request a correction, please contact the managing editor, Viv Regan.