Kemi Badenoch is right – Britain is a great place to be black
We are among the most tolerant and welcoming nations on Earth.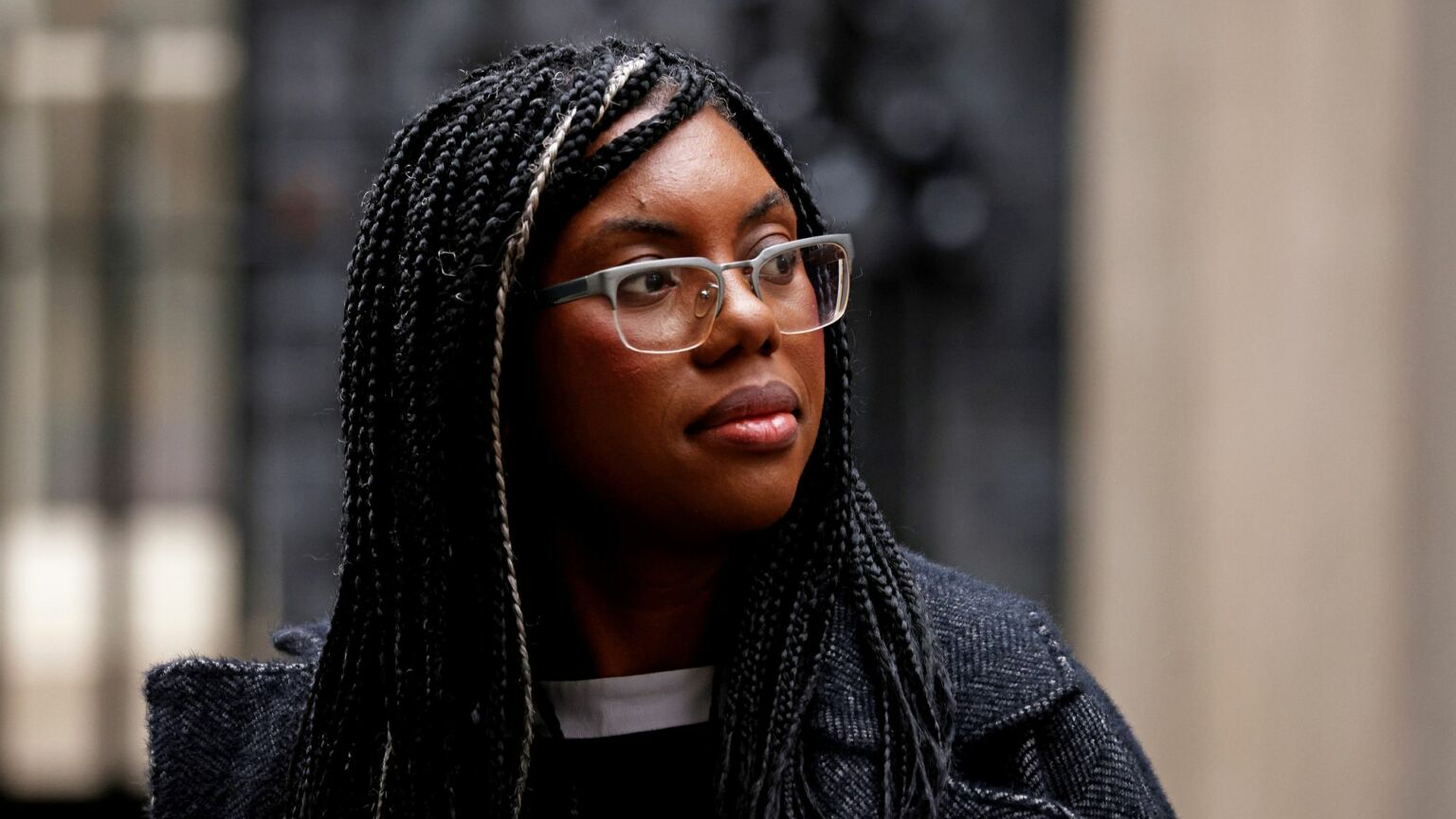 At last week's Conservative Party conference in Manchester, UK business secretary Kemi Badenoch declared that Britain is 'the best country in the world to be black'.
Cue a chorus of condemnation from liberal-left types used to talking up the UK as some sort of racist hellscape. One broadcaster claimed that Badenoch is living on another planet. A Guardian columnist accused her of 'racism laundering'. And identitarian-in-chief Kehinde Andrews, the author of The Psychosis of Whiteness, said that 'Britain is the best country in the world to be black… if you spout racist ideas'. Andrews clearly has little grasp of irony.
These often personal attacks on Badenoch, who herself has Nigerian parentage, showed precisely why her intervention was so needed. For too long, these identitarians have had it almost all their own way, wilfully casting Britain as a 'systemically' racist country when it clearly isn't. So it's good to hear a senior politician standing up to the racial grievance-mongers.
What's more, Badenoch is absolutely right. Where else in the world do black people enjoy the democratic freedoms, legal protections and economic opportunities that they enjoy in Britain?
Not in black African countries, sadly, where violence continues to erupt along ethnic and religious lines. Not in the economic powerhouses of Asia, like China or India, where protections for the rights of minorities are weak. And not in the United States, which is still struggling to come to terms with its legacies of slavery and segregation.
But in many ways, it is in the European context that Britain's success as a tolerant, multiracial democracy really stands out. Britain has long outperformed most major EU member states, from Germany to Spain, when it comes to providing anti-discrimination protections on the grounds of race, ethnicity and religious belief. Indeed, according to the Migrant Integration Policy Index, Britain's minorities can rely on some of the most robust equality bodies in the world.
The contrast with France is telling. The French state's commitment to laïcité (a stringent form of secular universalism) has meant that even the smallest forms of ethnic and religious-minority expression are frowned upon. At times, this has contributed towards the alienation of its minority citizens. Furthermore, racial and ethnic segregation is a serious problem in urban areas especially. Some politicians and commentators, referencing the banlieues of suburban Paris, talk of the existence in France of 'territorial, social and ethnic apartheid'.
Given the problems certain minorities face in Europe, it is of little surprise that there are now growing French-Arab, Dutch-Somali and Italian-Bangladeshi communities in the UK. These 'twice-over' migrants have decided to resettle in British society precisely because of the opportunities, freedoms and protections on offer here.
Of course, recognising that Britain is a great place to be black does not mean that everything here is perfect. There is still much work to be done, and many problems to be overcome. For example, there need to be improvements in the labour market. Several pieces of research have shown that job applications from people with 'culturally distant names' (especially those which are Muslim-sounding) consistently fare worse than those from people with traditionally English-sounding names, even when both groups have obtained similar qualifications and have similar levels of work experience. This behaviour will certainly have an impact on people of black African origin with a Muslim background.
There are also troubling racial disparities evident in UK healthcare. The rate of maternal mortality for black mothers, for example, is four times higher than that for their white peers. That needs to be thoroughly investigated. And then there's the UK's policing problem. Especially in inner-city London, it's clear that the police's relationship with certain minority communities needs to be improved. The Met need to cultivate local support for particular measures, such as stop and search, if they're to be effective in tackling crime.
So, we in Britain should not rest on our laurels. But nor should we ignore the significant strides we as a nation have made towards racial equality. Kemi Badenoch is right. Britain is a great place to be black. And what's more, it can get even better.
Rakib Ehsan is the author of the forthcoming book, Beyond Grievance, which is available to order on Amazon.
To enquire about republishing spiked's content, a right to reply or to request a correction, please contact the managing editor, Viv Regan.