Have the Tories finally seen sense on trans ideology?
The 'woman question' could well decide the next General Election.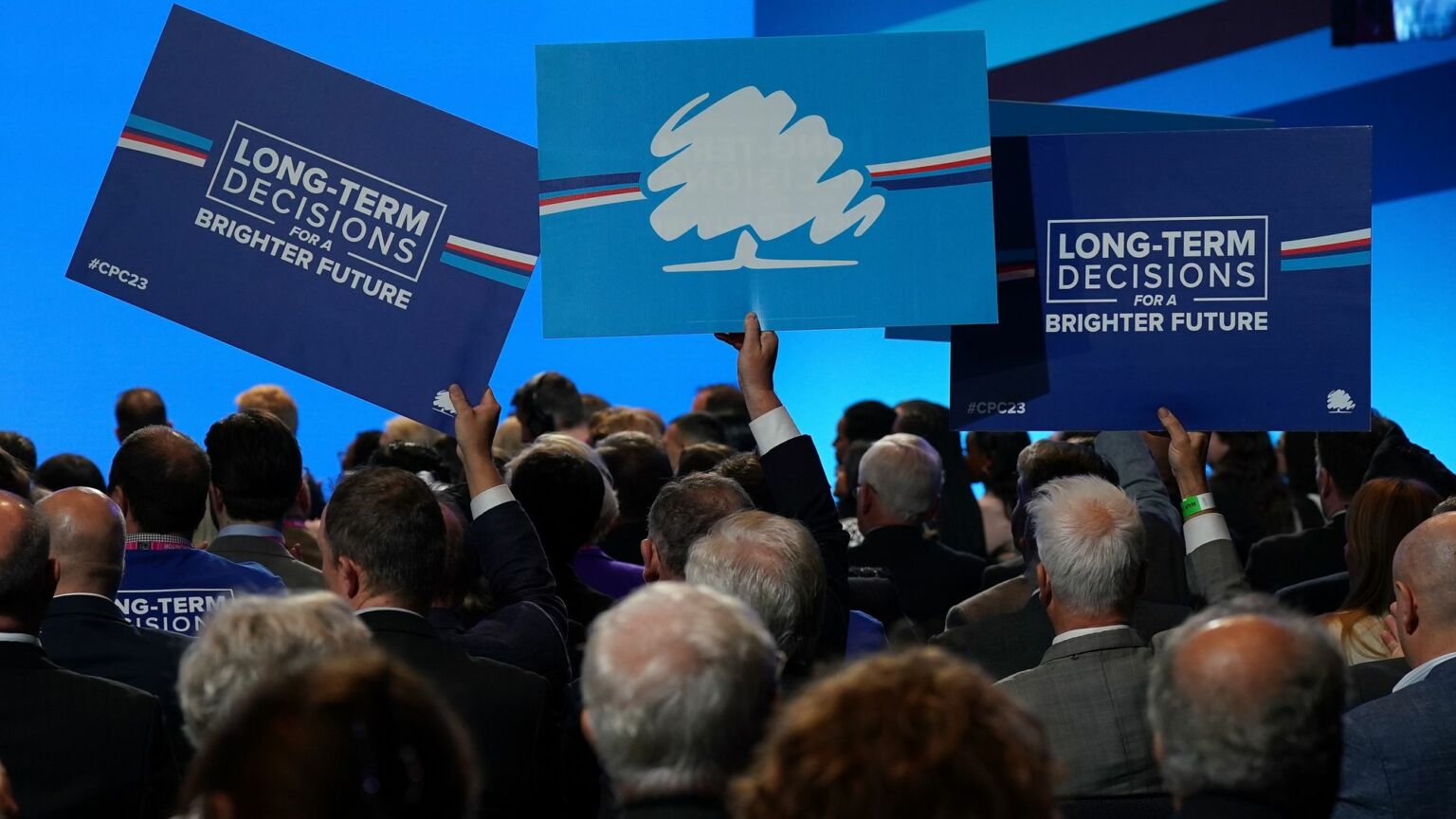 With cheesy scripts, vicious rivalries and even some dodgy dancing, the UK's party-conference season always provides plenty of soap-operatic delights for political voyeurs.
This week, it's been the Tories' turn. Social media have been spammed with environment minister Claire Coutinho's talk of canning Labour's fictional 'meat tax', and journalists have spent much of their time competing for the inside track on the doomed HS2. As a result, the comments made by senior Tory politicians on women's rights have perhaps not got the attention they deserve.
Home secretary Suella Braverman has announced that sex offenders will be barred for life from changing their gender identity. And health secretary Stephen Barclay has committed to restoring sex-specific language in the NHS, and banning biological men from being treated on female-only hospital wards.
These common-sense policies have predictably wound up right-thinking lefties, sending them into fits of frothing hyperbole. Following Barclay's announcement of a plan to restore single-sex wards, lobby group Stonewall bitterly opined: 'Besides being unworkable, all it will achieve is to restrict access to healthcare for trans women [aka men], by making it humiliating and dangerous.'
Stonewall may not understand the reasoning behind single-sex wards. But the majority of the public do. It's fair to say that whoever is behind the Tories' pushback against transgenderism has their finger on the national pulse. Because voters do care about the fact that each year countless numbers of sex offenders fail to alert the authorities when they change their name or personal details. And people are angry that they cannot be guaranteed single-sex care in hospitals due to 'trans inclusive' guidance.
The recent British Social Attitudes survey, which shows declining public support for gender ideology, confirms this. The public has woken up to the fact that gender self-identification risks the rights of other groups. And now politicians have caught on, too. They realise that there are votes to be won by sticking up for women's rights. As equalities minister Kemi Badenoch pithily told conference delegates this week: 'If Labour MPs can't tell us what a woman is, what else aren't they telling us?'
The Tories' 'war on woke' may be an obvious and popular strategy. But it shouldn't be forgotten that it was the Tories themselves who allowed institutions to be overrun by the demands of trans activists.
Indeed, it was during the 'proudly woke' Theresa May's time as prime minister that the proposal for gender self-identification first gained traction. During this period, trans lobby groups made inroads into government. Even today, they still exert influence.
One of the earliest and most enthusiastic champions of the reform of the Gender Recognition Act was former Women and Equalities Select Committee (WESC) chair Maria Miller MP. As far back as 2016, she complained that women 'purporting to be feminists' had warned her that the now shelved proposals would undermine sex-based rights. Meanwhile, the Independent reported at the time that 'there was barely a peep from her more traditional colleagues on the Tory back benches'.
After Miller's retreat into obscurity, the trans-rights torch was taken up by other Tory nonentities, including former equalities minister Penny Mordaunt and the current WESC chair, Caroline Nokes. Even today, despite pleading from parents' groups and professionals, education secretary Gillian Keegan has dragged her feet on the release of trans guidance for schools.
It's only over the past two years that more savvy politicians have begun to realise that the rights and safety of the female half of the population are not a fringe issue. And while Tory trans activists might have piped down, some still hold key positions.
The tug of war between those demanding 'trans rights' and those who believe in biological reality continues in the Conservative Party. Indeed, despite this week's encouraging comments on the conference stage, one of the first fringe events was an LGBTQ+ Networking Brunch. There, Tory delegates had the opportunity to 'meet with LGBT Foundation and other national LGBTQ+ organisations and charities'.
Still, most Tories now accept that voters aren't keen on gender ideology. Answers to the 'woman question' could have a significant impact on the next General Election. Those who haven't realised this yet may be in for a rude awakening.
Jo Bartosch is a journalist campaigning for the rights of women and girls.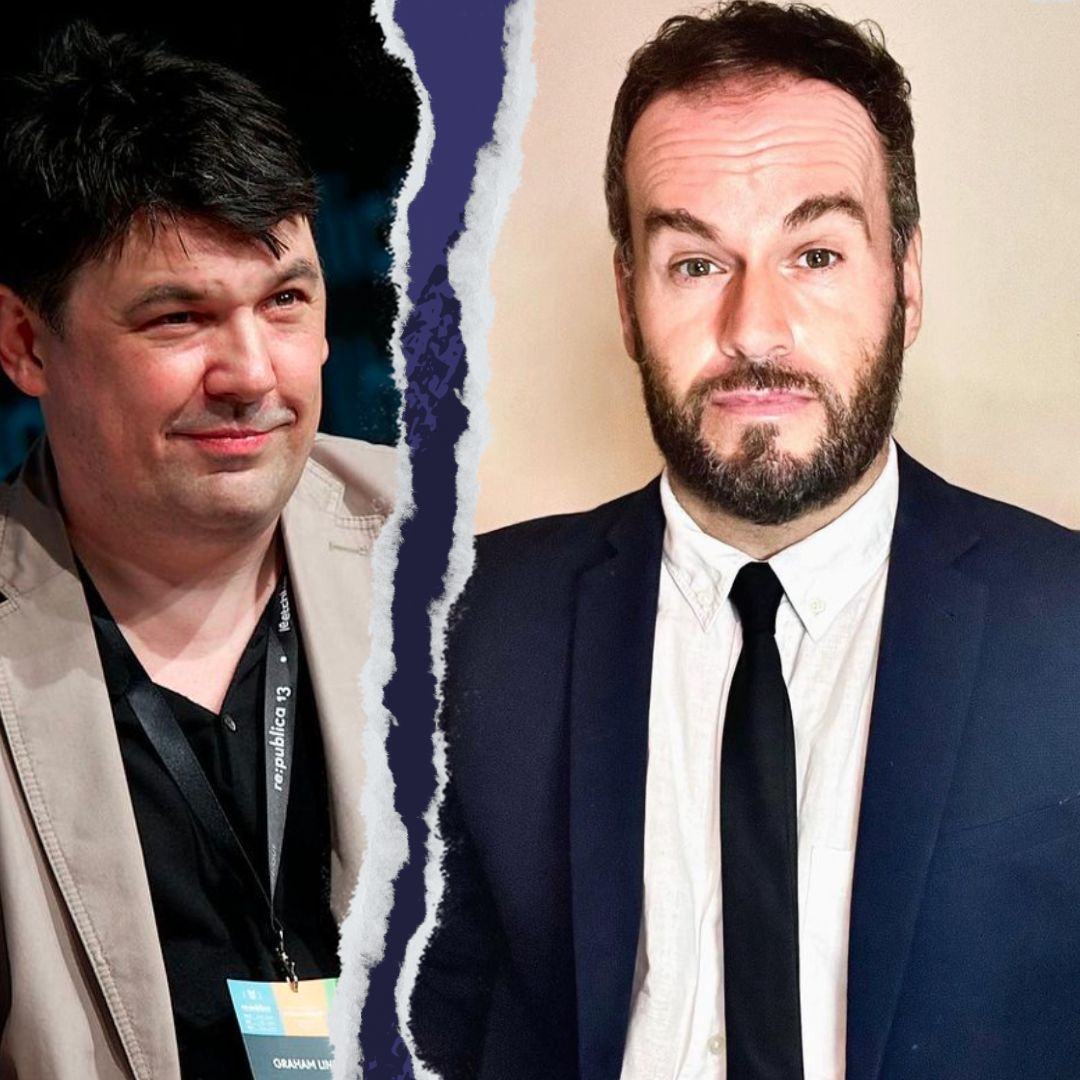 Graham Linehan and Brendan O'Neill – live and in conversation
ZOOM EVENT
Tuesday 17 October – 7pm to 8pm BST
This is a free event, exclusively for spiked supporters.
To enquire about republishing spiked's content, a right to reply or to request a correction, please contact the managing editor, Viv Regan.