The HS2 flop reveals Britain's crisis of ambition
We are incapable of building anything other than diversity, equity and inclusion teams.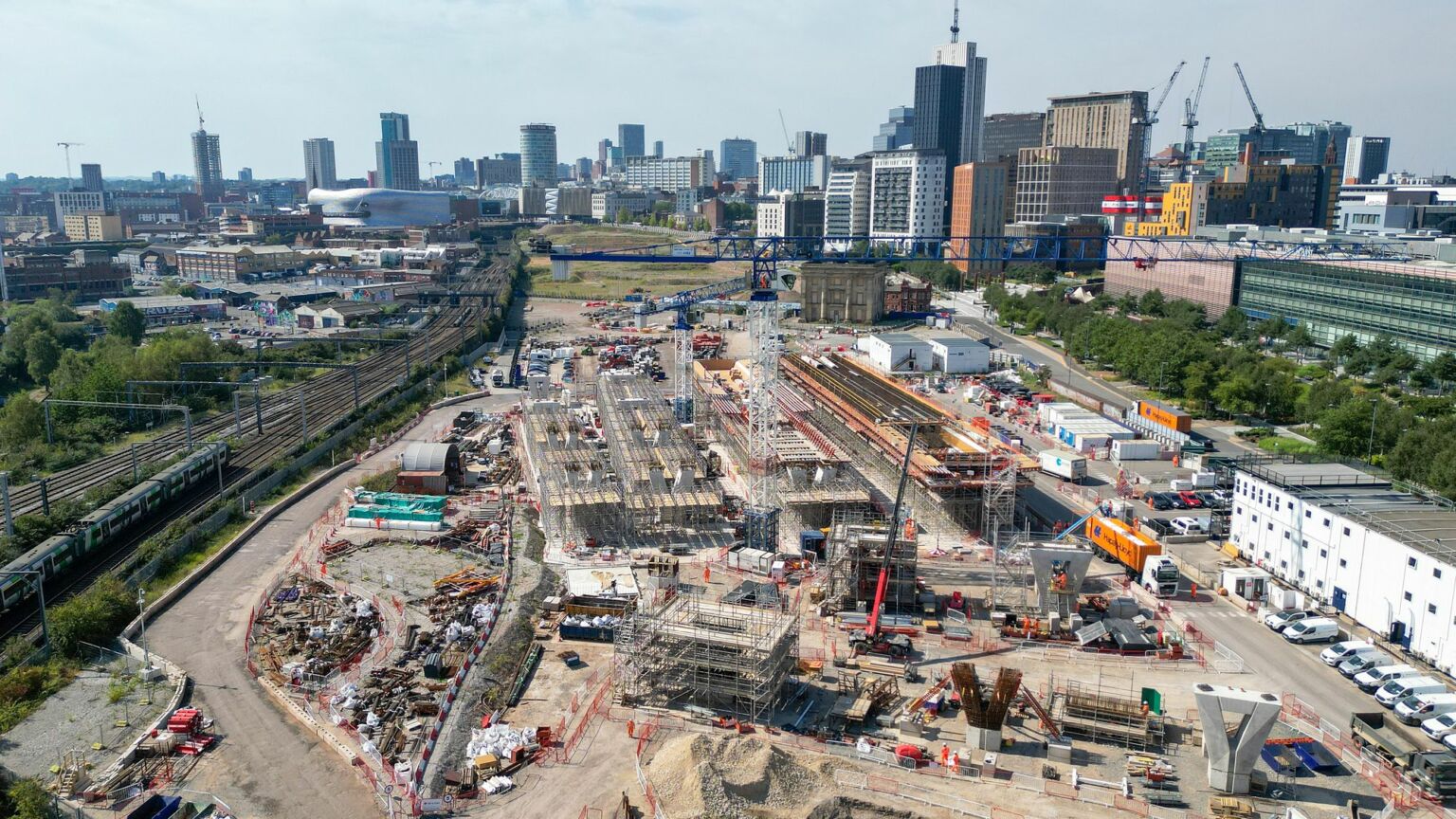 After weeks of speculation, it seems all but certain that High Speed 2 (HS2) will be cut back once more by the UK government. England's long-awaited north-south high-speed rail line will likely be reduced to a shadow of what was once envisioned.
HS2's eastern leg connecting Birmingham to Leeds was abandoned a couple of years ago. And there are now plans to have trains terminate not in central London, where travellers want to be, but in Old Oak Common in London's west. Now, Rishi Sunak seems poised to announce that the Manchester line will be scrapped too, meaning HS2 will only extend to Birmingham.
The decision to scale back HS2 has been blamed on the project's spiralling expenses. While precise details are hard to come by, one report suggests that back in 2012 the whole route, stretching to both Leeds and Manchester, was forecast to cost £32.7 billion. A decade later, and with the Leeds line abolished, costs are estimated to be in the region of £71 billion. Most observers agree that this equates to around £100 billion in today's money – roughly three times the starting price. It is hardly surprising that people are asking if this money could be better spent improving local public-transport infrastructure in the north of England.
Anyone who has tried to get from Liverpool to Hull or Leeds to Manchester can attest that train services connecting northern towns and cities are dire. One study claims that travelling from 'coast to coast in the north can take longer than travelling from the north of England to Paris'. Another notes that freight trains in the north, travelling at just 16mph, are slower than a horse and cart.
Clearly, improvements are desperately needed. But this is being presented as an either / or choice: either we improve east-west routes or we have a high-speed north-south line. What we really need is both.
Scrapping HS2 north of Birmingham speaks to a crippling lack of ambition for the future of the UK and the north of England in particular. 'Escalating costs' are too often talked of in the same tones as a natural disaster. Prices seemingly rise like flood water or temperatures in a heatwave. The conclusion we are meant to draw is that these increases are beyond anyone's control.
This is simply not true. When costs spiral it is because a project has been fundamentally mismanaged. This raises questions not just about the future of HS2, but also about the capacity of the British state to oversee any future large-scale infrastructure project.
Whatever happens with HS2, we need to ask what has gone so wrong. Other countries show it is possible to do better. Take France. In 2017, a near 200-mile-long high-speed rail line was completed at a cost of £46million per mile. HS2, in comparison, is estimated to cost £262million per mile. And whereas HS2 has been 23 years in preparation, the French line was completed in just over 10 years.
If the French can do it, why not us Brits? Why have our costs risen so spectacularly? Government ministers will no doubt point to inflation triggered by Covid lockdowns and the war in Ukraine, but there is clearly more to it than this.
Whereas the French drew upon existing technology to extend their TGV route, HS2 has focussed on innovation and new technologies. Innovation is great, but not when it comes at the expense of getting the job done. Moreover, much of the innovation involved in HS2 has been required to offset the environmental impact of the project. And this has added to the spiralling cost. Tunnelling, for example, costs 10 times as much as building above ground. In a bid to appease local protesters, the 140-mile HS2 line between London and Birmingham includes 32 miles of tunnel and nine miles of viaduct.
It's not just the construction that has proved expensive. Pages and pages of environmental impact reports have been commissioned, compiled and published. The environmental statement extends to five volumes, totalling many hundreds of pages. Monthly air-quality and dust reports are gathered, as are monthly noise and vibration reports. There are reports giving baseline data for otters, water voles, hazel dormice and bats. And that's not to mention the data collected on terrestrial invertebrates, aquatic macroinvertebrates and fish.
And then, of course, there are the inevitable diversity, equity and inclusion (DEI) reports. The latest of these extends to some 52 pages and details the gender identity, ethnicity, sexuality and religious beliefs of the HS2 workforce. It goes on to list the various DEI workshops and training programmes attended by senior managers. From Black History Month to Bi-Visibility Week, not one opportunity to promote woke causes has been missed. HS2's PR department alone – 167 staff employed at a cost of £8million a year – includes three DEI managers, each on an annual salary of £200,000.
Of course, such sums of money pale in comparison to the overall costs. But these unnecessary expenses are indicative not just of the government's lack of financial control over HS2, but also of a deeper crisis of purpose.
Somewhere, in between counting aquatic macroinvertebrates and transgender Buddhist engineers, the simple fact of building a high-speed train line to connect north and south has been lost. That the UK government can't keep sight of that goal is frankly depressing. HS2 is set to become an expensive lesson in what happens when a nation loses its ambition.
Joanna Williams is a spiked columnist and author of How Woke Won, which you can order here.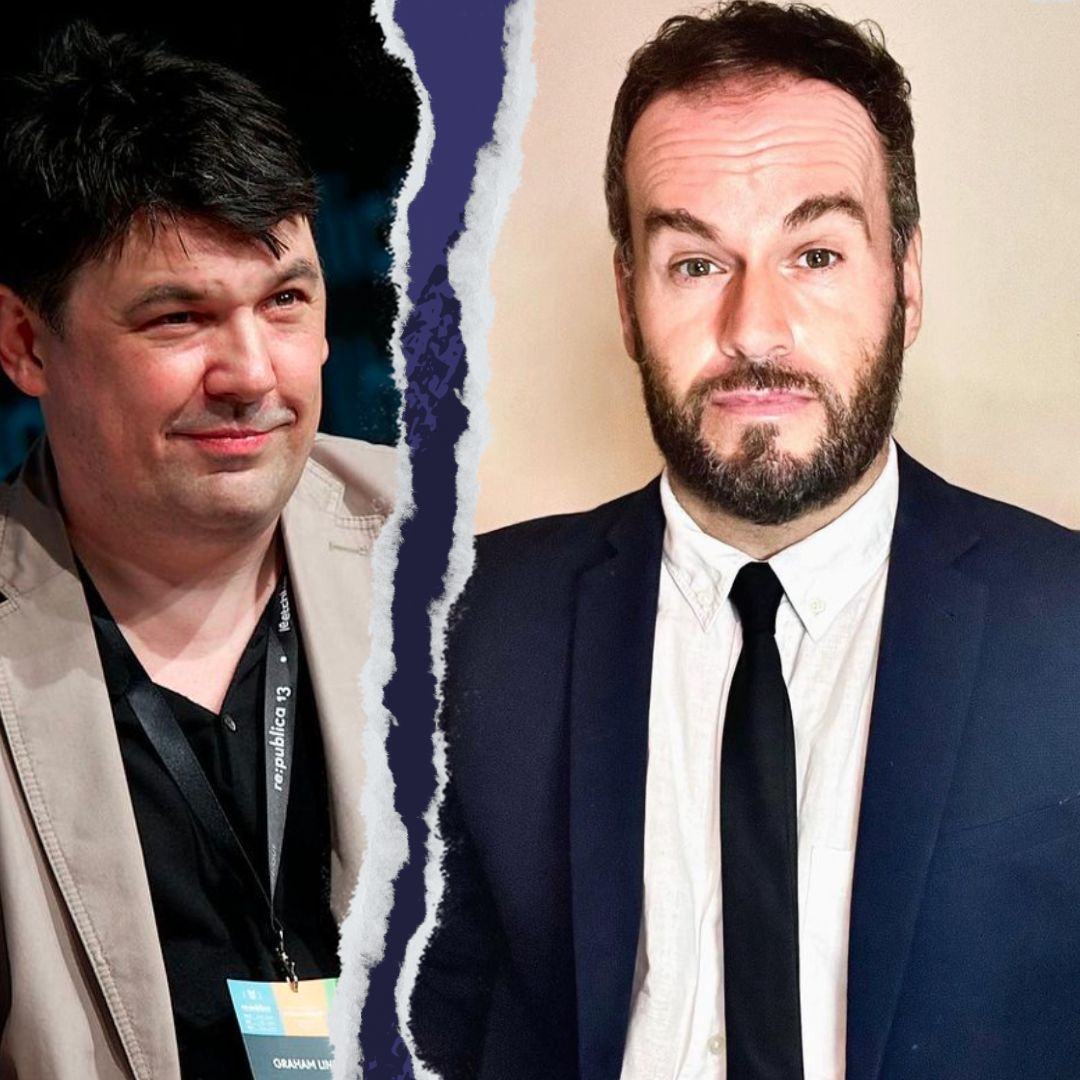 Graham Linehan and Brendan O'Neill – live and in conversation
ZOOM EVENT
Tuesday 17 October – 7pm to 8pm BST
This is a free event, exclusively for spiked supporters.
To enquire about republishing spiked's content, a right to reply or to request a correction, please contact the managing editor, Viv Regan.