In defence of fast fashion
The crusade against the industry is fuelled by contempt for the consumer.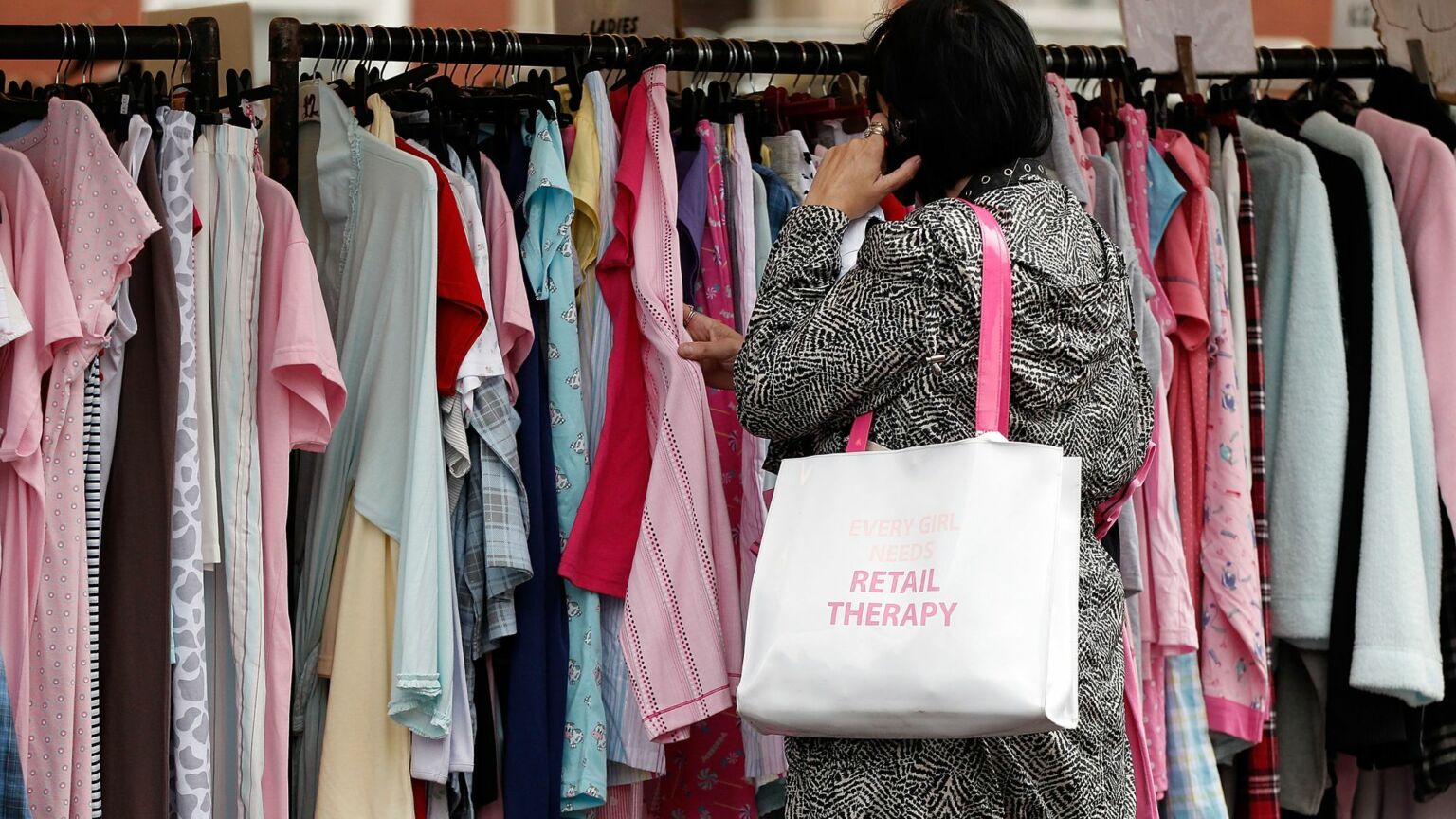 Few would rush to the defence of the fashion industry – a world synonymous with catwalks, Vogue and hissy fits. But it's time we did. The $2 trillion fashion and textiles industry, and the 300million workers within it, are under attack by environmentalists, who insist too many clothes are being made and purchased only to be discarded a short time later. So-called fast fashion has become the latest bête noire of polite society.
That fast fashion has been a huge boon not just to Western consumers, but also to billions across Asia, Latin America and Africa – who can now get their hands on cheap, up-to-date clothes to an extent unthinkable even a few decades ago – does not occur to its critics. You would think that fashion being opened up to the masses, reaching beyond the rarefied world of haute couture, would strike anyone as a good thing. But it seems the spectre of working-class women shopping in Primark or H&M keeps eco-activists awake at night.
Most recently, China's $23 billion 'ultra-fast fashion' company, Shein, has felt the heat. It churns out thousands of designs a day, using TikTok to sell its inexpensive wares. But it has come under fire for its supposedly wasteful 'overproduction' practices. Meanwhile, some hysterically claim that Shein is a threat to US national security, because it is trying to capture 'an entire generation of American youth'.
The charge sheet continues. Fast fashion, Greenpeace says, exploits workers (apparently the only industry to do so), uses fossil-fuel-based synthetic materials, lets microplastics into our oceans, dumps unsold stock from Chile to East Africa, and – somehow – fuels violence to boot. For others, fast fashion worsens society's 'throwaway culture'.
The proposed solutions to all this are typically miserable. C40, a group of city mayors chaired by London mayor Sadiq Khan, has called on 'climate conscious' cities to set targets, including that no citizen buy more than three outfits a year by 2050.
This hostility to fast fashion is fuelled by prejudice. Apparently, the masses will forever be duped into buying an endless procession of cheaply made clobber. This glib critique of consumerism is 60 years old, pioneered by American liberals such as Vance Packard and Betty Friedan. Similarly, the notion of consumers as little more than addicts, as pitiable 'shopaholics', has been around for many decades.
The phrase 'fast fashion' first emerged in 1989, when global chain Zara opened a new store in New York City. Prices at the time were cheap, supply chains were sleek, and fashion was not discussed in the ludicrous, apocalyptic terms it is today.
How things have changed. The European Environment Agency (EEA), for one, has declared war on fast fashion. The focus, we're told, 'should be on timeless design (slow fashion) to counter fast-moving fashion trends'. The EEA wants all buttons, zips and other accessories to be removable, to aid recycling, but it has also expressed concerns that any increase in the collection of used clothes could encourage 'more consumption of new resources, as consumers free up space in their wardrobes'. Perish the thought.
When not fretting about the collection of second-hand clothes, greens are exaggerating the environmental impact of the fast-fashion manufacturing process.
Because of dyes and finishings, textiles production uses more water than many other industries. To make a ton of textiles, we're told, requires 200 tons of water. The statistic comes from a widely cited 2020 paper, which took it from a 2015 book, which in turn cited America's Natural Resources Defense Council (NRDC). However, the NRDC only says that dyeing and finishing a ton of textiles can pollute up to 200 tons of water. And, for proof of these assertions, it refers vaguely to 'surveys measuring natural resource use in all industries'. No references have been provided.
Still, whatever issues arise concerning irrigation, water management and cotton processing can only be tackled through innovation and economic growth in the emerging economies where fast fashion is being produced (generally, in the globe's east and south). Western diktats will help no one.
Then there is the issue of clothes being dumped. Used clothes often end up in landfill, or are dumped in countries such as Ghana. While most of the plastics and microplastics in the Earth's oceans come from discarded fishing nets – and commendable efforts are being made to retrieve them – much also comes from the garments that are thrown away.
This is something that could feasibly be tackled, perhaps via a clampdown on those who traffic waste unethically. Indeed, in 2018, China banned imports of waste textiles from the West. But the European Commission is more exercised by the consumer habits of its citizens than it is by those dumping waste. It is calling for higher clothes prices to dissuade Europeans from buying so many of them.
Perhaps the most questionable claim about fast fashion is the amount we are alleged to buy. In 2019, a story in The Times claimed that 'cheap fashion is costing the Earth' and that the UK consumer 'now buys 26.7kg of clothes a year'. But the notion that we are each buying 59lbs of clothes annually (shoes excluded) seems doubtful. As it turns out, many of the 'scientists' cited in that piece were not scientists, but people employed in design and fashion marketing, all with a stated commitment to 'sustainability'. The figure for UK textiles consumption came from the Dutch government, which got it from a 2013 report by British consultants Oakdene Hollins. That report is no longer available on the web.
Beneath the crusade against fast fashion is a thinly veiled contempt for consumers, who are portrayed as mindless drones under the spell of a rapacious industry. In his book, Wasteland: The Dirty Truth About What We Throw Away, Where It Goes, and Why It Matters, GQ journalist Oliver Franklin-Wallis claims that the 'fundamental job of any clothing company is not to dress you', but 'to make you want more clothes'. Similarly, Good On You, which rates fashion brands for their greenness, claims that fast fashion 'makes us believe we need to shop more and more to stay on top of trends, creating a constant sense of need and ultimate dissatisfaction'.
Clearly, knocking fast-fashion corporations is just a feint to disguise critics' low view of fast-fashion consumers. Meanwhile, the lot of workers in the sector are only ever raised as another reason to condemn the end product and the people who buy it, rather than as a call to support put-upon workers in their agitation for better pay and working conditions.
Fast fashion's critics also seem to bear a miserable, puritanical approach to fashion in general. The 'experts' cited in that Times story insisted that consumers need to start thinking of clothes as 'a functional product rather than entertainment, and be ready to pay higher prices that account for the environmental impact'.
Earlier this year, the Financial Times said that the fashion industry's reliance on 'constant consumption' was the 'elephant in the room'. But blaming the masses and 'irresponsible' suppliers for buying and selling too much 'cheap' and 'tasteless' clothing has been the narrative in fashion for years now. It's high time we challenged it. There is nothing progressive about this discomfort with mass production, nor this obsession with people's consumption habits. We need a more balanced debate about the fashion industry. And fast.
James Woudhuysen is visiting professor of forecasting and innovation at London South Bank University.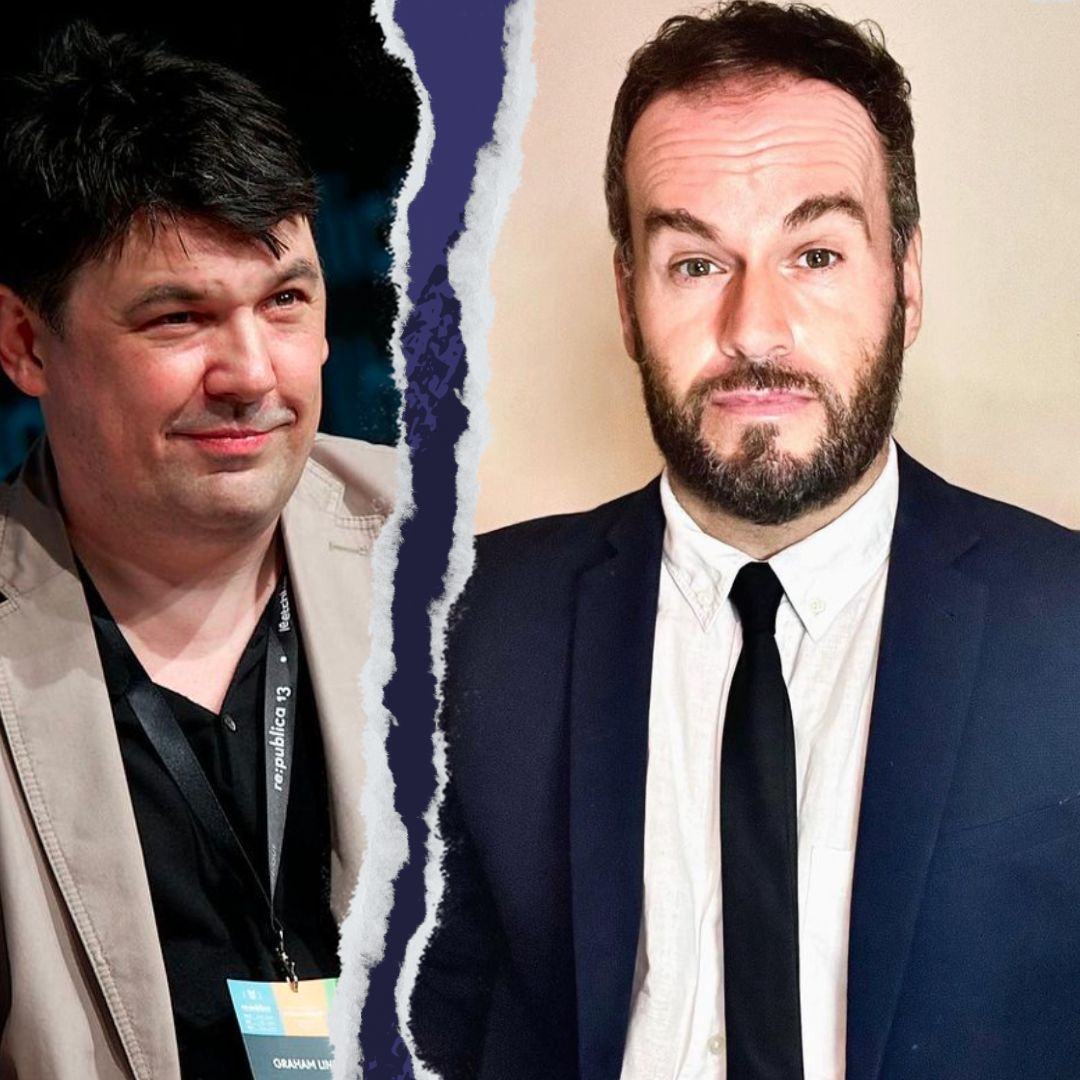 Graham Linehan and Brendan O'Neill – live and in conversation
ZOOM EVENT
Tuesday 17 October – 7pm to 8pm BST
This is a free event, exclusively for spiked supporters.
To enquire about republishing spiked's content, a right to reply or to request a correction, please contact the managing editor, Viv Regan.