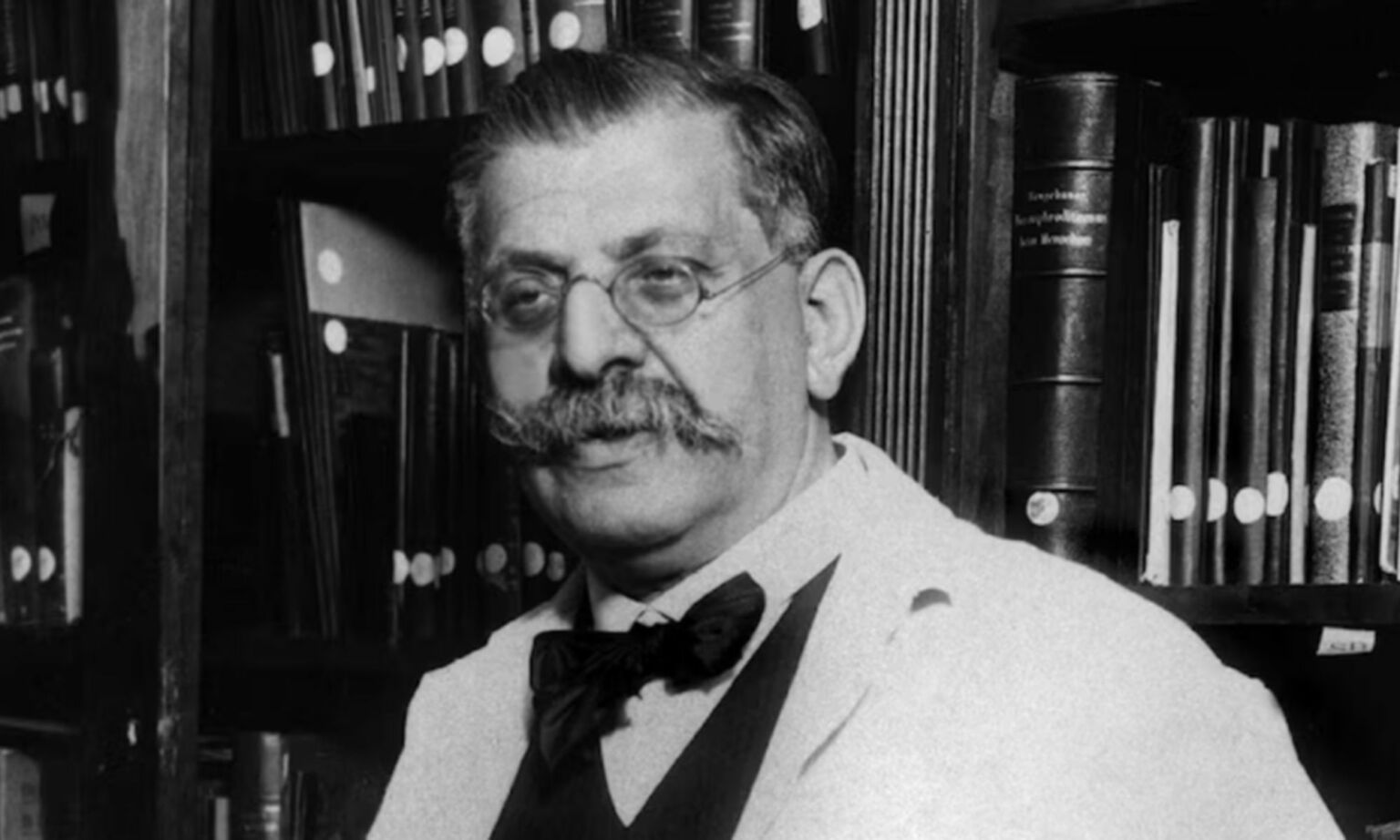 Long-read
The dark legacy of Magnus Hirschfeld
A fierce belief in eugenics and gender ideology haunts the legacy of this gay-rights pioneer.
For a long time since his death in 1935, German physician and 'sexologist' Magnus Hirschfeld has been a largely forgotten figure. But, in recent years, he has undergone a quite striking rehabilitation. He is now hailed as one of 'the first great pioneers of the gay-liberation movement' and, perhaps more pertinently, celebrated for his advocacy of 'transgender rights'.
Much of the praise now heading Hirschfeld's way rests on his campaigning work for the Scientific-Humanitarian Committee (SHC, or Wissenschaftlich-humanitäres Komitee), which he co-founded in 1897, alongside Max Spohr, Adolf Brand, Benedict Friedläender, Eduard Oberg and Franz Joseph von Bülow. The SHC's aim was to promote research on sexuality and, above all, challenge societal prejudice around homosexuality. It is now widely seen as the first modern gay-rights movement.
It's often said that when it comes to icons of the LGBT movement we should only judge them by what we admire most about their careers. Anything else that they might have done wrong along the way should be ignored. But this approach is mistaken, especially in Hirschfeld's case. For there is much that should trouble us about this complex man and his work.
Beginnings
Magnus Hirschfeld was born in the Prussian spa town of Kolberg (now known as Kolobrzeg in Poland), on 14 May 1868. Just eight months earlier, Karl Heinrich Ulrichs had become the first German, or European for that matter, to publicly declare his homosexuality. Hirschfeld was gay himself, although he never publicly admitted as much during his lifetime.
He was born into an affluent Jewish family and his father, Hermann, was a highly regarded physician and senior medical officer. It was of little surprise when Hirschfeld followed in his father's footsteps and attended medical school. It was there that his concerns about the harsh treatment of homosexuals began to take shape. He was supposedly deeply upset by a lecture on 'sexual degeneracy', which involved a gay man being paraded before the lecture theatre like a laboratory animal. A few years later, in 1893, while he was establishing his medical practice in Berlin, a homosexual soldier appeared outside his apartment one night asking for help. Hirschfeld asked him to wait until the morning. The next day, Hirschfeld discovered the soldier had killed himself, provoking much guilty soul-searching on the young doctor's part.
These are regularly cited as the two key incidents that led to Hirschfeld co-founding the Scientific-Humanitarian Committee, which campaigned for a relaxation of laws against homosexuality. One of its principal objectives was to remove Paragraph 175, which criminalised 'intercourse-like' activity between men, from the German Imperial Code.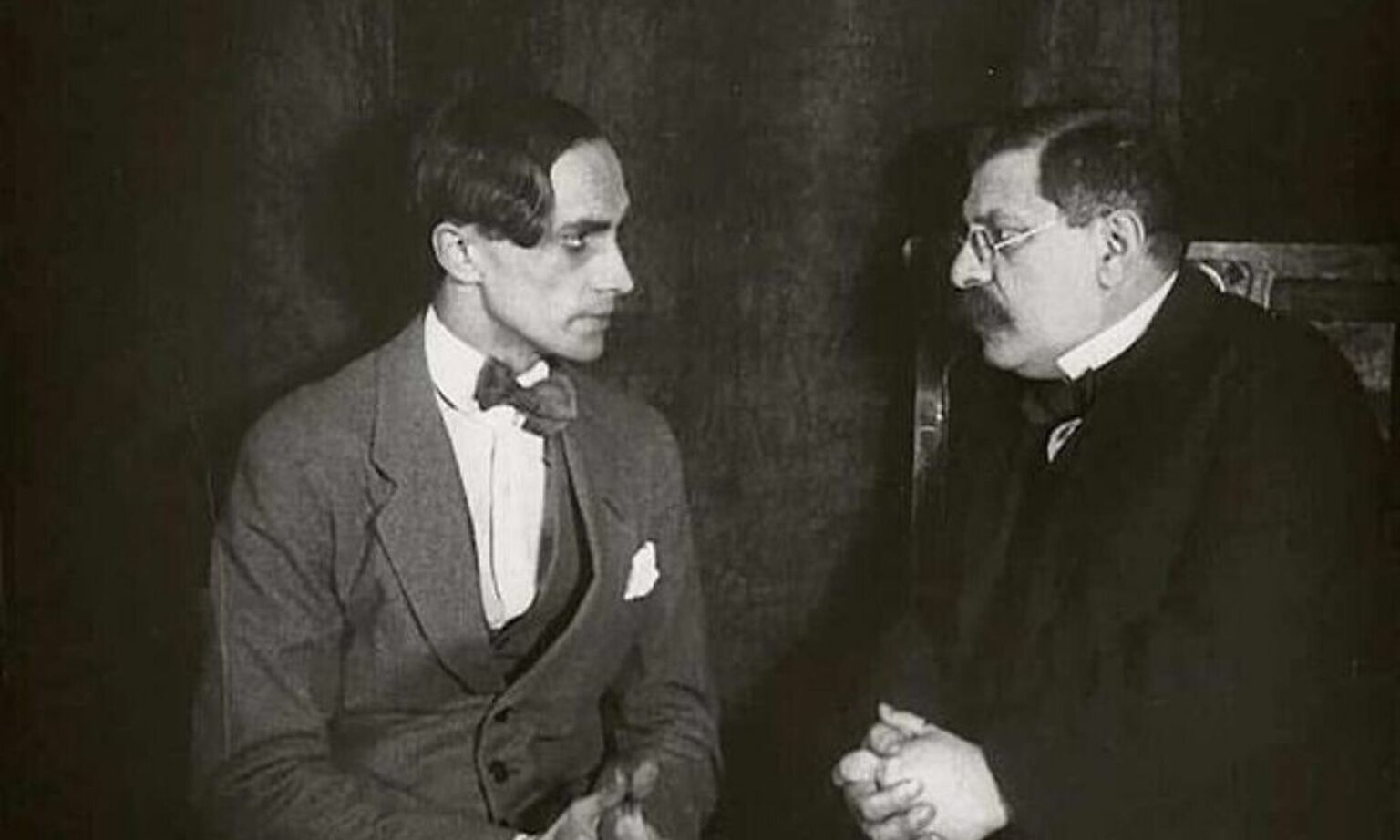 Hirschfeld in 1919.
Despite today's praise for the SHC, it singularly failed in its chief objective. In fact, the Nazis later expanded Paragraph 175 to include all intimate relations between men. It wasn't until the 1960s and 1970s that legislatures in both West and East Germany finally started removing the Nazi additions to Paragraph 175. And it took until 1994 for it to be abolished altogether.
The Eulenburg Affair
Hirschfeld played a troubling role in what's known as the Eulenburg Affair. In 1906, with Germany still reeling from the so-called Morocco crisis, journalist Maximilian Harden alleged in a series of articles for Die Zukunft that Emperor Wilhelm II had fallen under the influence of a group of homosexuals (known as the Liebenberg Circle), led by Prince Philipp Eulenburg. Harden had been fed this story by Friedrich von Holstein, Eulenberg's rival for the emperor's ear, especially on foreign affairs. The Eulenburg Affair quickly turned into the biggest scandal in German imperial history. After Harden broke the story, there were criminal proceedings, civil lawsuits and even suicides among German military officers implicated in the scandal.
One of those caught up in it was Kuno von Moltke, then the military commander of Berlin and adjutant to Wilhelm II. Harden alleged that von Moltke had had an affair with Eulenburg, which prompted von Moltke to take legal action.
This is where Hirschfeld came in. Testifying as an expert for Harden, he called von Moltke a homosexual on the grounds of his effeminacy and the testimony of von Moltke's ex-wife, although he had never actually interviewed her himself. Hirschfeld said it was unnecessary for von Moltke to actually have ever engaged in a homosexual act to be so labelled. Harden prevailed in the first trial, but von Moltke successfully pushed for a second trial at which Hirschfeld reversed his original testimony and labelled von Moltke's ex-wife's statements 'hysterical', a prevailing stereotype of women.
The trial did tremendous damage to Hirschfeld's reputation at the time. He had been an opponent of the 'outing' of important figures when other people in the Scientific-Humanitarian Committee had called for it. So his original testimony, outing von Moltke as a homosexual on scant evidence, made him seem hypocritical. Hirschfeld's subsequent volte face merely compounded the damage.
Harden later confessed to Hirschfeld that the scandal had been a profound political mistake. Such was the effect it had on Germany's approach to foreign affairs, Harden even suggested that it was one of the causes of the First World War and the fall of the Second German Empire. Hirschfeld echoed Harden's sentiments in Die Freundschaft in February 1933, where he stated that the Eulenburg Affair led to 'a victory for the [political] trend which finally led to the events of the world war'. The Nazis later shut Die Freundschaft down for 'un-German' thinking.
Hirschfeld's role in the Eulenburg Affair dogged him for the remainder of his life. Yet his supporters today, those who describe him as a creator of the gay-liberation movement, barely mention it. Ralf Dose, co-founder and director of the Magnus Hirschfeld Society, devoted barely two paragraphs and a footnote to the Eulenburg Affair in his biography – although he did admit that 'Hirschfeld's reputation never fully recovered from the consequences of that disaster'.
Eugenics and gender ideology
Those now championing Hirschfeld as a precursor of today's LGBT movement tend to downplay the fact he was a eugenicist who held deeply unpleasant views about 'inferior' genetic stock. Hirschfeld's 1908 work, On Sexology, advocates avoiding marrying 'undesirable types', from the disabled to those with criminals in their families. 'One shrinks from marrying a disabled dwarf or someone whose father is at the penitentiary or the madhouse', he wrote, 'and one does so rightly, because only if we marry the healthiest, well-shaped, most intelligent and well-mannered ones, will we help to ennoble the race'.
With these ideas in mind, he helped to found the Medical Society for Sexology and Eugenics (Ärztliche Gesellschaft für Sexualwissenschaft und Eugenik) in 1913. There, he researched 'signs of degeneracy', such as facial asymmetry, in the interests of 'breeding' a superior race.
In 1919, he opened the Institute for Sexual Research (Institut für Sexualwissenschaft) in Berlin. It was there that he put his eugenic theories and principles to work. He encouraged voluntary sterilisation and castration, particularly for gay men. And he was open to forced sterilisations for the 'feeble-minded' and oversexed, as well as the disabled.
Today, of course, the dark side of Hirschfeld's Institute for Sexual Research is predictably obscured. It is praised instead for performing 'the first modern gender-affirmation surgeries in the world'. Hirschfeld had long argued that homosexuality indicated the existence of a third, intermediate sex, in addition to men and women – that some homosexuals, as Hirschfeld had it, could have a 'woman's soul trapped in a man's body'. It was this belief that had already helped precipitate a schism in the SHC (and therefore the nascent gay movement) in the early 1900s, between those like Adolf Brand and Benedict Friedläender, who believed in same-sex attraction, and those like Hirschfeld, who promoted something close to what we would now call gender ideology.
At the Institute for Sexual Research, which was already encouraging castration and male sterilisation in the name of 'better breeding', Hirschfeld was able to take his ideas of an intermediate sex to their logical surgical conclusion. It was in this context that in 1930, Lili Elbe – otherwise known as 'the Danish Girl' – became the world's first recipient of what we now call 'gender-affirming surgery' at the institute.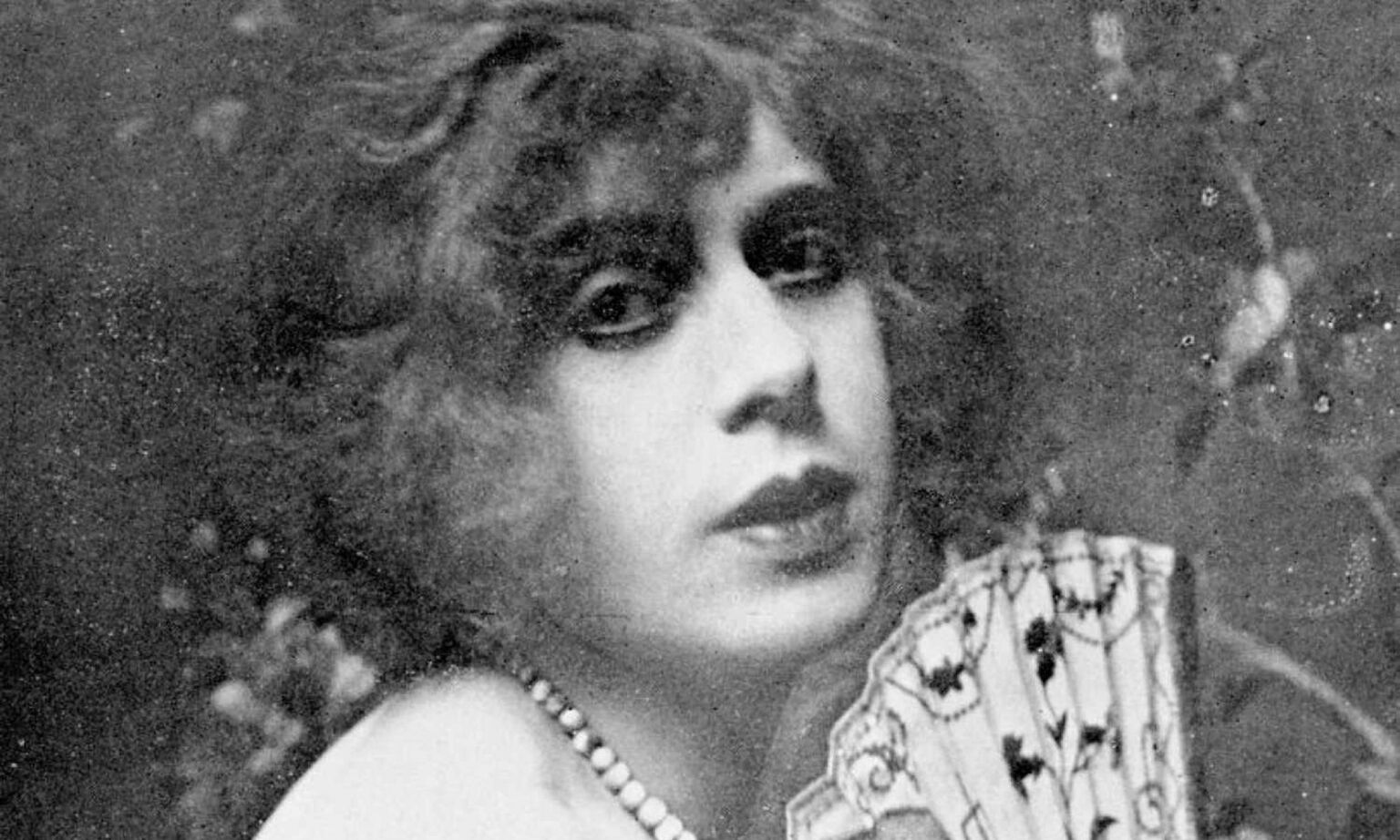 Elbe in the late 1920's.
Elbe was first castrated by the institute's affiliated surgeon, Erwin Gohrbandt. He then went on to receive vaginoplasty surgery, including an ovary transplant and finally a uterine transplant. Given the state of transplant surgery at the time, it was little surprise that this all ended disastrously. The following year, Elbe died of infections from these monstrously experimental procedures.
Not that this seemed to affect the career of Hirschfeld's surgeon, Gohrbandt. He subsequently went on to participate in the implementation of the Nazis' forced sterilisations of the mentally impaired at the Am Urban hospital in Berlin. He rose to become a high-ranking Nazi official in the Hitler Youth, before he finally took a lead position in the Luftwaffe medical service. It was in this role that he conducted human experiments on prisoners at the Dachau concentration camp. To the ghastly experiments conducted at the Institute for Sexual Research, we can add that it produced a Nazi war criminal, too.
The sexologist on tour
While his institute was carrying out grotesque, life-ending surgeries on 'intermediate sexes', Hirschfeld himself was embarking on a world tour. In the autumn of 1930, Hirschfeld, then 63, was invited to lecture in New York City. His first lectures were delivered in German to largely German-speaking audiences. But as his English improved, he started lecturing to broader audiences. He proved a hit, mainly because he told American men how they could improve their sex lives.
He was soon invited to speak throughout America. But Hirschfeld wasn't just offering sex tips. He was also meeting with fellow eugenicists. In California, he met up with racists like Paul Popenoe and Ezra Gosney, who, like Hirschfeld, advocated sterilisation for the 'feeble-minded'. Indeed, they played key roles in creating California's involuntary-sterilisation laws in 1909, which were later used as models for Nazi Germany's own harsher sterilisation laws. Hirschfeld praised them for being in 'the vanguard of improving humanity by sterilising unfit men and women'.
At this point, Hirschfeld was becoming quite the celebrity. After receiving invitations to lecture in Canada and Mexico, he made plans for an ambitious, expanded lecture tour of the Pacific, taking in Japan, China, the Dutch Indies and India. It was during this adventure – in Shanghai to be specific – that a then 64-year-old Hirschfeld met and fell in love with a 23-year-old medical student, Li Shiu Tong. Li joined Hirschfeld on this world tour as his secretary, with the pair making plans for Li to continue his studies at Hirschfeld's institute.
Some have conjured a rather rosy picture of this relationship and tour. But Laurie Marhoefer, author of the Hirschfeld biography, Racism and the Making of Gay Rights, paints a rather different picture: 'The story of their world journey shows [how] Hirschfeld [helped to lay] the groundwork for modern gay rights, and how he did so by borrowing from a disturbing set of racist, imperial and eugenic ideas.'
Hirschfeld and the Nazis
Hirschfeld's eugenicist beliefs, and the extent to which they were entwined with the earliest forms of 'gender-affirming surgery', have escaped the scrutiny they deserve, perhaps because he is largely now thought of as a victim of the Nazis. Indeed, much has been made of the raid on Hirschfeld's Institute for Sexual Research on 6 May 1933, and the subsequent book-burning that took place.
But this was not, as some claim, one of the first book-burnings in Hitler's Germany. They had actually begun two months earlier and were conducted in three phases. The first phase was aimed at political groups – Communists, socialists, Jewish publishers and booksellers. It began on 8 March 1933 in Dresden, when Ernst Röhm's Storm Troopers broke into the publishing house of the Social Democratic Party newspaper, the Dresdner Volkszeitung. According to a press report published the following day, they roughed up those inside and emptied the building of 'party literature… namely, brochures, leaflets, posters and a few red flags, piled it up into a high pyre and set it on fire'.
It was the second phase that targeted libraries and institutions of learning. In early April 1933, the German Students' Union, dominated since 1931 by the National Socialist German Students' League, announced plans to cleanse libraries of 'un-German' books and published materials. Nazi librarian Wolfgang Herrmann produced a blacklist of 310 titles of works in April 1933 to be used by the students' union. Hirschfeld's books were not on the list. Still, the students' union raided the Institute for Sexual Research that May, spontaneously grabbing the titles that they found there. A third phase of book-burning followed, which targeted smaller local libraries, bookshops, schools and other institutions.
There has been much conjecture about the students' union's motives for raiding Hirschfeld's institute. Some have speculated that the students and their Brownshirt supervisors were looking for records of Nazi officers who had received treatment at the institute in the 1920s. The Magnus Hirschfeld Society continues to dispute this rumour and, according to one eyewitness, the raiders were persuaded not to take any medical records because they were not un-German writings. Besides, the Gestapo had visited the institute several times in March only to discover that the institute's director, Karl Geise, had already removed the most important personal records, documents and publications, and sent them to Hirschfeld, who was by then residing in Switzerland.
In late 1933, Hirschfeld relocated from Switzerland to Paris where he planned to re-open the institute. But after encountering innumerable difficulties, the now ailing Hirschfeld – diabetic and obese – resettled in a luxurious five-bedroom apartment facing the sea in Nice. The Nazis stripped him of his citizenship in March 1934. He died of a sudden stroke around noon on his 67th birthday in 1935, following a stroll with friends.
Magnus Hirschfeld's attempts to decriminalise homosexuality are to be admired. But his belief in eugenics, his flirtation with racial theory and his contribution to gender ideology are all deeply troubling. The legacy he has left is far more ambiguous than his contemporary champions would have us to believe.
Fred Sargeant is a veteran of the 1969 Stonewall riots and one of the founders of the first Gay Pride marches in New York City. Follow him on Twitter: @FredSargeant.
Picture by: jccdenver.org, public domain reivew and thoughtco.
To enquire about republishing spiked's content, a right to reply or to request a correction, please contact the managing editor, Viv Regan.