Poland's democracy is in rude health
Voters have a genuine choice between the populist PiS and the liberal opposition.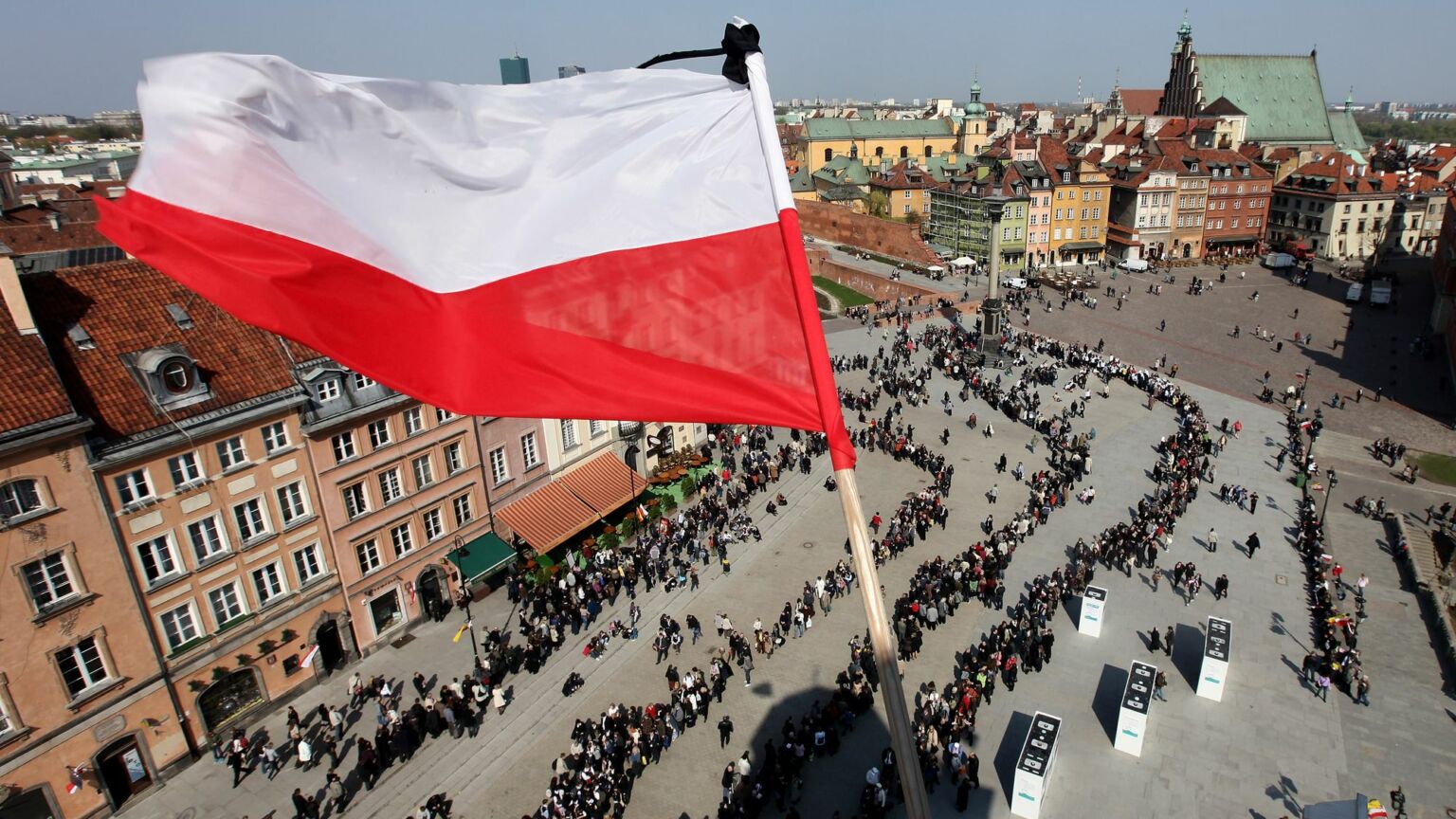 There will be a parliamentary election next month in Poland. On 15 October, the incumbent Prawo i Sprawiedliwość (PiS, or the Law and Justice Party), headed up by Jarosław Kaczyński, will be seeking its third consecutive term in government. It won't be easy. PiS faces a significant challenge from the liberal opposition.
No doubt, mainstream media in the West will tell their audiences that democracy itself is at stake in these elections. And they will rehearse a familiar set of accusations against the PiS government, claiming that it's 'destroying democracy', 'violating the rule of law', 'persecuting minorities' and 'demonising migrants'.
Yet while the New York Times, Guardian, Der Spiegel and the rest make plenty of big claims about PiS, they will be light on the details. For example, they won't mention that PiS's so-called attack on the independent judiciary can also be interpreted as a reform designed to bring the Polish courts into line with their French or German counterparts. The Polish government wants to be able to exert a degree of influence over the judges' nomination process so as to limit the power of an unaccountable caste of lawyers. Which is essentially what happens in France and Germany, too.
Likewise, Western media will eagerly talk of the threat the PiS government poses to democracy. But they won't go into any substantial detail as to what this threat entails. And there is a good reason for this. Because in reality, democracy in Poland has rarely been healthier.
Compare the situation in Poland with that of other liberal democracies. 'If elections could change anything, they would have been banned long ago' – that saying captures well people's sense that mainstream parties in Germany or France have become far too similar to each other. That voting for them makes little difference.
It's not just that many voters feel their parties are all the same, either. Western publics are also familiar with the extra-parliamentary restrictions imposed on their democratic power – from financial markets dictating that 'there is no alternative' in economic policy to elitist and unelectable tribunals and courts deciding whether elected lawmakers' legislation can come into force or not. And now there is the scientific consensus around Net Zero that politicians of all parties say must be obeyed, which further diminishes democracy.
In short, Western liberal democracy lacks vitality. No wonder this system has a huge problem convincing people to take part in elections. After all, what is the point of voting if your only choice is between various stripes of the same politics? And it becomes especially pointless if virtually all of them eventually end up in one grand coalition, or if their most radical ideas are blocked by the courts.
The situation in Poland is very different. Since PiS's first election victory in 2015, it has indeed presented a tangible alternative to the mainstream politics offered by its liberal rivals. Before PiS came to power, Polish political parties tended to imitate Western Europe, pursuing neoliberal economic policies alongside a broadly 'progressive' agenda of social modernisation. PiS offered something different and still does, even after eight years in power. It combines left-wing economic populism with an unapologetic rejection of the liberal wokeism. And as a result, the EU establishment has attacked and scapegoated it ever since it came to power.
Economically, PiS has delivered for the Polish people. Poland hasn't slipped into recession like elsewhere in Europe, wages have grown at a much higher rate than in the West and inflation has remained under control. Politically, the PiS government has remained popular, winning majorities in each and every election since 2015.
The successive victories may be impressive. But more striking still is the fact that the PiS keeps winning amid ever growing voter turnout. Two decades ago, the average voter turnout in Poland was 40 per cent for a parliamentary election and 50 per cent for a presidential election. Since PiS came to power, 60 per cent now turn out for parliamentary elections, and nearly 70 per cent for presidential elections. For next month's parliamentary election, turnout is expected to be even higher.
It should be noted that voting is not compulsory in Poland as it is in some Western democracies. It is entirely voluntary. Polish voters want to vote. After long feeling apathetic, they now have a sense of agency, a sense that voting can have an impact on political life. The majority of Polish voters, whether they support PiS or not, have started believing that democracy matters.
In that sense, the Western media's claim that 'democracy itself is at stake' next month really misses the point. Democracy in Poland has never been more alive.
Rafał Woś is a Polish journalist and commentator.
To enquire about republishing spiked's content, a right to reply or to request a correction, please contact the managing editor, Viv Regan.