Labour's elitist assault on housebuilding
Keir Starmer has sided with Brussels and the British aristocracy to block thousands of homes from being built.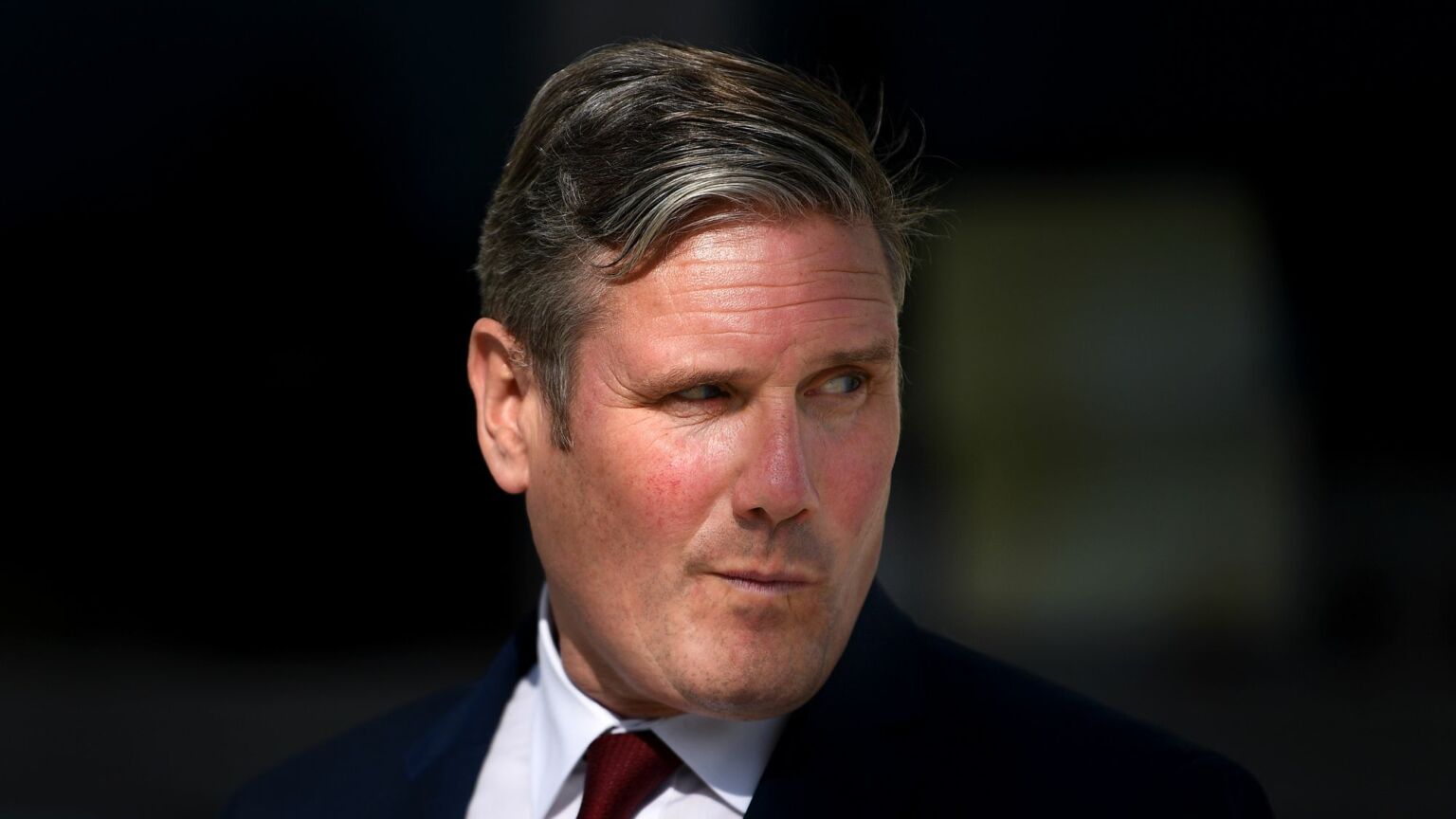 Back in May, Labour leader Keir Starmer did the unimaginable. He came out in favour of building on Britain's hallowed green belt. For a moment, it seemed as if Labour might finally have abandoned its longstanding policy of confining all housebuilding to so-called brownfield land – ie, disused urban space. It made Starmer sound like he was taking the housing crisis seriously.
Sadly, last week, in his usual flip-flopping manner, Starmer reversed course. With the Labour leader's support, a rebellion spearheaded by Labour, Green and Tory peers in the unelected House of Lords defeated a move by Levelling Up secretary Michael Gove that would have loosened harsh environmental regulations on what's called 'nutrient neutrality'. The UK government estimates that these rules, which were imposed on us by the EU, will prevent 100,000 homes from being built between now and 2030. More immediately, however, the Home Builders Federation argues that 160,000 buildable homes will have their development halted.
So how did we get here? In 2018, the Court of Justice of the European Union ruled on two connected cases related to the EU Habitats Directive, which are known together as the 'Dutch Nitrogen Case'. Despite Britain having voted to leave the EU in 2016, the deep-green quango, Natural England, seized on the ruling to impose stringent limits on British construction.
Under Natural England's EU-inspired guidance, builders must assure the government that they, rather than local water companies, will deal with the excretions of phosphorus and nitrogen that new-builds and their occupants produce via wastewater. Builders are also required to protect waterways through 'nature-based' methods. To enforce these nutrient-neutrality rules, Natural England first blocked new homes from being built around the Solent in southern England. It then targeted proposed housing developments in Tees Valley, Norfolk, Kent, Somerset and Cornwall.
What's especially irksome about Labour's move is that these nutrient-neutrality rules are utterly pointless. Natural England has itself admitted that the risk of pollution from new homes is 'very small'. But this hasn't stopped Labour from branding the government's plan to loosen them 'reckless and irresponsible'.
So why the hysterical language? The answer is that, for Labour, anything issued from the EU is to be treated as holy writ – especially when it concerns environmental regulation. The fact that perhaps a quarter of the homes blocked by Natural England are in Red Wall seats, such as Tees Valley and Cumbria, is a reminder that Labour no longer sees itself as a workers' party. What matters more to Labour is landing a blow against Brexit and the Tories, even if that means blocking the elected House of Commons through the archaic machinations of the House of Lords.
And what a motley bunch Labour assembled in the Lords last week. Shadow housing minister Matthew Pennycook actively celebrated the Lords result as the work of 'a combination of peers from all parties, including the Conservative benches'. These peers included John Gummer, a Conservative and the former chairman of the Climate Change Committee (CCC), along with Malthusian reactionary Zac Goldsmith. Also joining the rebellion was hereditary peer Charles Wellesley, the 9th Duke of Wellington. (His other titles include the 9th Prince of Waterloo, the 10th Duke of Ciudad Rodrigo, the 9th Duke of Victoria and 9th Marquis of Torres Vedras.)
All in all, thanks to Labour's connivance, an alliance of unelected bureaucrats, cronies and even aristocrats has been allowed to block the construction of thousands of new homes. This elitist war on housebuilding must be opposed.
James Woudhuysen is visiting professor of forecasting and innovation at London South Bank University.
To enquire about republishing spiked's content, a right to reply or to request a correction, please contact the managing editor, Viv Regan.