There's nothing progressive about shoplifting
The modern left's apologism for petty criminality is an insult to working-class communities.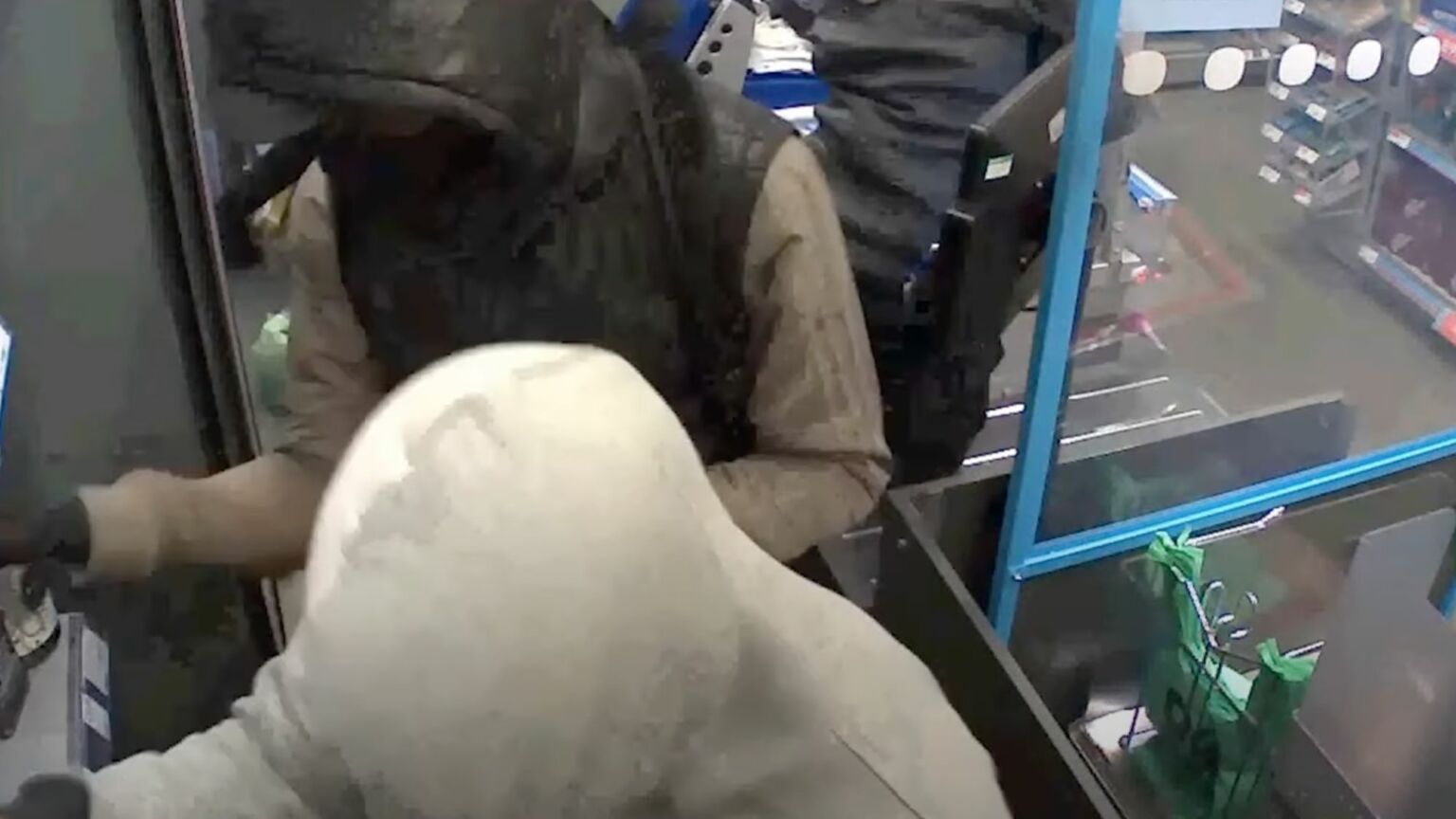 The Daily Mirror has dubbed 2023 'The Year of the Shoplifter'. The CEO of the John Lewis Partnership, Dame Sharon White, last week described shoplifting in the UK as an 'epidemic'. These claims may sound alarmist, but this is no phoney moral panic. There really has been a shocking rise in shoplifting in recent years.
According to figures from the British Retail Consortium (BRC), there were around eight million instances of shoplifting in England and Wales in the 12 months to March 2023 – a rise of 26 per cent on 2022. The BRC's crime survey suggests that nearly 850 incidents are taking place every day, which is now costing British retailers around £1 billion per year. What's more, most of these incidents are going unpunished. Of the 340,000 cases recorded by police last year, fewer than 50,000 resulted in a charge.
Many on the left have greeted these revelations with a shrug. 'Who cares that greedy supermarkets are losing money?', they say. As one self-described 'casual shoplifter' said back in June, it serves the retailers right for their profiteering price hikes and for replacing checkout staff with self-service tills. Apparently, they are inviting customers to steal.
Since the Black Lives Matter riots three years ago, looting has not only been tolerated by the left – it has also been celebrated in some circles. US leftists, in particular, have sought to recast shoplifting as an expression of anti-capitalist rebellion – as a form of direct action against big business. Shoplifters are talked of as if they are Robin Hood figures, stealing from wealthy elites to benefit the marginalised and dispossessed. Some argue that shoplifting is a rational response to low wages and soaring prices.
For Guardian columnist Owen Jones, if poverty hadn't increased due to the cost-of-living crisis, then shoplifting wouldn't be reaching epidemic levels. Jones even argues that there is a moral case for shoplifting when it comes to certain essential goods. Stealing Calpol, for instance, is only 'irresponsible' if you value private-property rights above 'the wellbeing of a child'. (This is despite the fact that children are entitled to access Calpol and other medicines for free on the NHS.)
Conversely, those who worry about the rise in shoplifting are told they are on the side of big business, the authorities and the right-wing press. Apparently, to complain about the increasing lawlessness in our cities is to ignore the blighting impact of poverty.
While it is certainly true that significant numbers of people are suffering right now from skyrocketing food prices and rent, most working-class people would never dream of turning to crime to resolve this. Hard-up people have always found ways to cope with the cost of living – from taking on cash-in-hand casual work to selling unwanted stuff. By making excuses for shoplifting, the left ends up reinforcing an old elite prejudice that poor people are just one missed paycheck away from turning to criminality.
When it comes to today's shoplifting epidemic, the key driver is not hard-up mums and dads, but organised crime. Since the introduction of the Anti-Social Behaviour, Crime and Policing Act 2014, police have largely stopped pursuing shoplifters if they steal less than £200 worth of goods. Some police forces will not investigate shoplifting unless there is violence involved. This has resulted in the effective decriminalisation of petty theft. It has acted as an open invitation for criminal gangs to clear the supermarket shelves. These are not desperate people looking for their next meal, but organised crime rings looking to sell stolen goods for a profit.
The modern left's view of shoplifting could hardly be more different to that taken by progressive institutions of the past. Trade unions and other socialist organisations stridently opposed petty criminality, fearing that it would give the authorities a pretext for the increased policing of working-class communities.
More importantly, theft was opposed on simple moral grounds. After all, theft is a selfish act. It doesn't just harm the big supermarkets and their wealthy owners, but also the people in one's own community. Shopworkers are often verbally abused or even physically attacked in the process. It is by no means a victimless crime.
The left's attempts to romanticise and justify shoplifting merely reveal its distance from and disdain for working-class people.
Neil Davenport is a writer based in London. He is the author of a forthcoming Letters on Liberty defending pubs.
To enquire about republishing spiked's content, a right to reply or to request a correction, please contact the managing editor, Viv Regan.