Net Zero is a threat to human civilisation
Greens are in complete denial about the dangers of abandoning fossil fuels.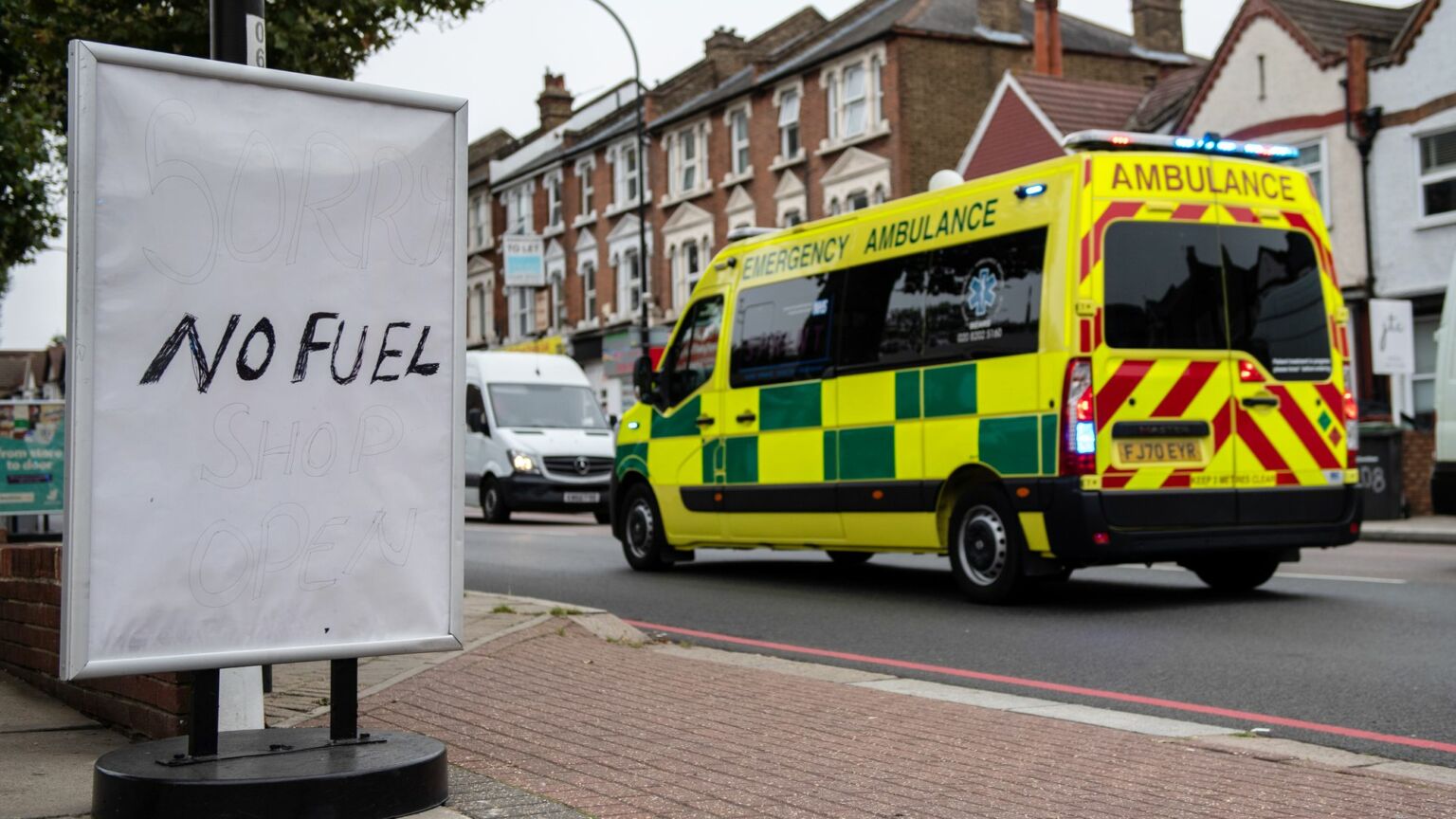 According to Greek mythology, Prometheus stole fire from Olympus and gave it to humanity. It was a gift that liberated and empowered us. For many, that Promethean fire has come to symbolise scientific and technological knowledge. But I think the fire can be interpreted more literally than that. I think it represents combustion – the ability to create useful energy via the process of burning things. It captures our ability to transform and employ different forms of energy to master nature and improve our lives.
Today, many among our increasingly green elites want to give that fire back to the gods. Of course, they don't talk of their project in terms of Greek mythology. They talk of it in terms of Net Zero and 'saving the planet'. But that's what their project amounts to – giving up our hard-won capacity to transform and employ different forms of energy. Yet they are unwilling to face up to the real consequences of this. They are in complete denial about how important the Promethean burning of fossil fuels has been to human civilisation.
In short, the development and transformation of energy production and use has gone hand in hand with growing prosperity. That's because with every improvement in energy use, humans have been freed up to pursue other endeavours that have invariably advanced our knowledge and mastery of nature. Once you can grind cereals into flour using wind or water mills instead of your hands, for instance, you have time to engage in other activities, such as science and medicine. Energy production is the motor force of progress. It has allowed societies to become more productive and individuals to live longer lives.
Given the way in which energy production has gradually freed humanity from nature, we should probably see coal as a symbol of liberty. Indeed, the coal-powered steam engine did not just supercharge industrial output, it was also the final nail in the coffin for slavery, destroying its economic viability. It is no coincidence that Britain, the nation that produced the Industrial Revolution, also became the leading force in the abolition of slavery in the 19th century. Similarly, it was the industrialised North that fought against the slave-holding South in the American Civil War of 1861-65.
Certainly, industrialisation has caused suffering, too, as the experience of the working classes attests. But it has also allowed for a massive improvement in their material living standards. Improvements in energy production have the potential to free up and improve the lives of everyone. The average Briton in 1960 was nearly six times richer than his ancestors in 1860. Today's Brits are even wealthier than that.
We owe this progress to the Promethean toils of humanity – that is, to our ever-more efficient use of sources of energy. Coal, of course, was followed by oil – a substance so miraculous we would have to invent it if it did not exist. Over 6,000 products are now made from crude oil. Oil doesn't just fuel our vehicles. It also provides the tyres and the asphalt for the roads on which cars drive. In hospitals it provides the plastic tubes and machines that keep people alive, and the antibiotics and antibacterials that hopefully will save them. None of this would exist without the petrochemical industry.
So how might we progress if we forcibly put a stop to that industry, which is what those promoting Net Zero want to do? How do we prosper if we give up that Promethean fire? It's difficult to tell. Some of the benefits of fossil fuels can be replaced by synthetic materials and electrification. Yet even that process of replacement – the so-called energy transition – will require massive amounts of fossil-fuelled energy to proceed. Indeed, what is often called the energy transition is actually an energy addition. In other words, renewables merely add to the consumption of other forms of energy, rather than replace them.
Whether greens like it or not, the history of human prosperity is the history of access to energy. And so every political decision that could result in a reduction of energy use will ultimately also lead to a reduction in prosperity. 'Just Stop Oil' might be a slick and catchy slogan, but its consequences would be devastating for millions of people.
Ralph Schoellhammer is an assistant professor in economics and political science at Webster University Vienna.
To enquire about republishing spiked's content, a right to reply or to request a correction, please contact the managing editor, Viv Regan.