Trans activists have taken over our museums
Gender ideology is being shoehorned into every corner of cultural life. Enough.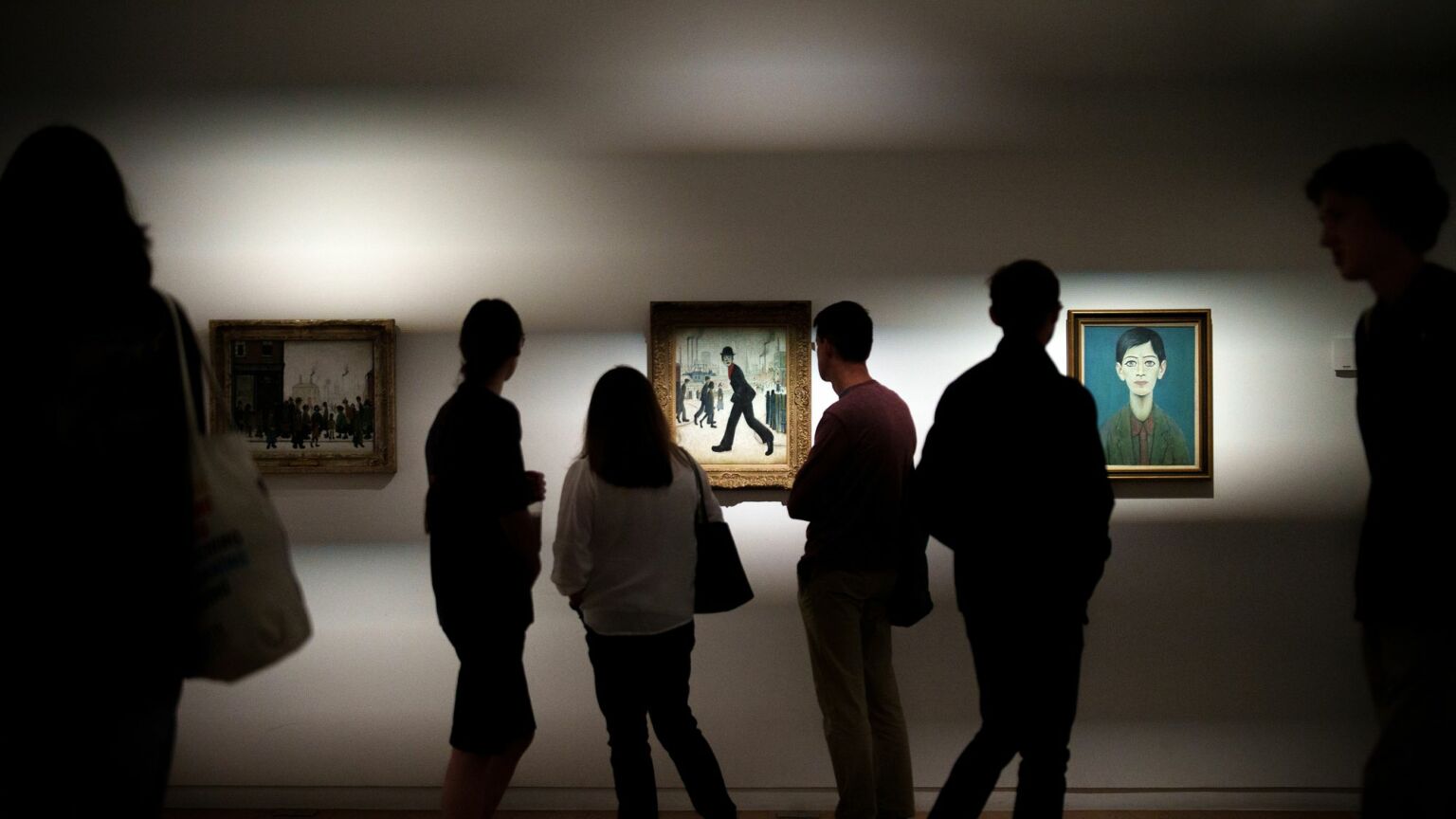 Have you seen any forlorn transvestites wandering around the perimeter of galleries, too fearful to stretch a shaking high-heel over the threshold? Or have you ever heard of a transphobic punch-up in a museum? No? That's because, thankfully, discrimination against trans people is simply 'not a thing' in the British cultural sector. The most pressing threat to visitors of any 'gender identity' is of collateral soup splatter, should they stand between a grim-faced climate-change protester and the work of an old master.
Given this, it seems fair to ask why the University of Leicester's Research Centre for Museums and Galleries (RCMG) has developed guidance on 'trans-inclusive practice'. Inquiring minds might wonder if the stated desire of the RCMG to 'ensure the safety' of 'trans visitors' is based in anything other than the neurotic imaginings of the Ocado class.
Last week, a 'Trans-Inclusive Culture' document was published by the RCMG, backed by high-profile organisations and heartily endorsed by the National Lottery Heritage Fund. The aim is apparently to enable cultural institutions to be 'more ambitious and confident in advancing trans inclusion'. To do this, they should supposedly bring 'clarity, common sense, pragmatism and ethics to a debate that is too often distorted by misinformed, highly charged and polarised viewpoints'.
Ironically, the document itself reads as highly charged and polarising. With the chilling fervour of obedient Soviet citizens, the authors argue that Britain's cultural institutions are spaces where 'we can manifest and model inclusion and equity'. It is clear that those who hold the keys to our collective heritage do not simply want to present visitors with engaging exhibits. They also want to tell them what to think.
The RCMG advises that museums and galleries ensure their 'allyship and support for the trans community is permanently visible'. It goes further than promoting the use of 'gender-inclusive language' and tells cultural organisations that they should be ready to defend themselves against potential gender-critical protests by 'preparing clear and unequivocal public statements of support for trans-inclusive programming'. Institutions should 'nurture and value' 'partnerships with trans communities and staunchly defend them in the event of any negative public or media criticism'.
Of course, when it comes to protests, trans activists are rarely passive targets for invective. In fact, they are more often the ones shouting abuse and making museums 'unsafe' spaces.
On the weekend, the People's History Museum in Manchester took the decision to host a meeting with gender-critical campaigners Helen Joyce and Maya Forstater from the Sex Matters organisation. In response, a mob of protesters gathered outside, many of them wearing masks and bellowing slogans, threats and insults in a failed attempt to drown out the speakers inside. Sex Matters had planned a walkthrough of the museum's exhibits after the event concluded, which would have included a viewing of original Suffragette banners. However, museum staff ended up asking the attendees to leave early through the back exit to avoid encountering the rowdy protesters. In the end, Joyce and Forstater had to be escorted away from the scene in a police car for their own safety.
Perhaps unsurprisingly, the guidance from the RCMG makes no reference to the abuse of gender-critical people by trans activists. Instead, institutions that face protests are instructed to avoid 'making statements that apologise for or seek to distance themselves from the trans-inclusive work they have done'.
Ultimately, for all the high-minded rhetoric, the RCMG document is just a smug display of faux-superiority, from people who clearly consider themselves to be our cultural betters. RCMG co-director Richard Sandell boasts in a statement that 'the backing of so many culture-sector bodies clearly shows how significant this issue is for the sector'. Surely, it's more likely to demonstrate that practically any project can attract funding so long as it attaches the word 'trans' to itself.
These sanctimonious prats think they have a right to tell us what it is acceptable to think. The museum-going public didn't ask for this hectoring. The time has come to remind trans activists that they do not own Britain's cultural institutions.
Jo Bartosch is a journalist campaigning for the rights of women and girls.
To enquire about republishing spiked's content, a right to reply or to request a correction, please contact the managing editor, Viv Regan.